So welcome back for the official kickoff of our Women in Horror Month Roundtable! I've already introduced my fabulous interviewees last week, so in the spirit of the season, let's just charge forth, shall we?
First off, welcome to this year's Women in Horror roundtable! Please tell us a little bit about yourself and your latest or forthcoming releases.
Stephanie M. Wytovich: Thank you so much for having me, Gwendolyn!
I've been working in the horror industry for a little over seven years now, and I write, teach, mentor, and tutor writing (fiction, poetry, and nonfiction) for a living. I've had five collections of poetry published through Raw Dog Screaming Press, one of which (Brothel) brought home the Bram Stoker Award in 2016. My graduate thesis, a religious horror/dark fantasy novel titled The Eighth was published in 2016 by Dark Regions Press, and it also helped earn me my MFA in Writing Popular Fiction from Seton Hill University.
My latest book, Sheet Music to My Acoustic Nightmare came out in 2017 and it's a collection of poetry that is more or less a confessional dirge filled with ghosts, heartache, and naturally, a little (just kidding—a LOT) of blood.
Christina Sng: Hi Gwendolyn! Thank you for inviting me to this year's Women in Horror roundtable. I've been writing horror for as long as I can remember and began submitting work in 2000. My first sale was to Dreams and Nightmares. I took a decade off writing to raise my kids (not much of a multitasker I am) and returned with my first full-length dark poetry book A Collection of Nightmares and a science fiction chapbook Astropoetry in 2017. This year, I'm back to putting poems into collections and hoping they find a home.
S.P. Miskowski: I'm a fiction writer with a lifelong respect for horror. My childhood reading was eclectic, anything from Vladimir Nabokov to Ira Levin.
Generally speaking, my work is about the nightmares just below the surface of everyday life. Many of my main characters are women, often doing and saying things women are not supposed to—in other words, being human. I think equality means being respected, and perceived as human and therefore fallible. My obsessions are existential: What does it mean to be human in a universe entirely indifferent to humanity?
My latest book is a short novel, The Worst Is Yet to Come (published by JournalStone/Trepidatio). It's a stand-alone horror story about two very different teenage girls and how they alter one another's lives, but it overlaps with and is related to four previous books comprising the Skillute Cycle (published by Omnium Gatherum), set in a fictional town in Washington State.
Julia Benally: Hi, Gwen! Thanks for having me here. This is so much fun. So, a little about me. I'm an American Indian who used to have a fish. I love to cross-stitch, I enjoy singing, dancing in my room where nobody can see me, and I love driving through the mountains and listening to beautiful music, because it stirs my muse. So it drives me insane when someone gives me a ride and turns their music off so they can do small talk with me. As of now, I'm getting my second reprint for 2019. It's called "Kittylyn," and it will be featured in Another Realm Magazine. This little story kept getting rejected by editors left and right, and now suddenly it's in demand. It's almost like a Cinderella story, but I didn't mean for it to be. Therefore, saying I had put my own twist on Cinderella wouldn't be right. Also, my book Pariahs is out, and I am so excited, and thrilled, and I touch it and look at it every day, still not exactly sure if it's a hallucination. This one's about a twelve year old boy being terrorized by a fallen demon-killer who's claimed him as his son. This world, and this story, is full of monsters and soulless creatures. I've seen it classed online as not only folk horror, but also adventure and thriller.
Sarah Read: Hi, I'm Sarah Read. I write horror and dark fantasy fiction. I have a few dozen short stories scattered about (soon to be unscattered into a collection from Trepidatio Publishing), and my first novel, The Bone Weaver's Orchard, was just released. I'm also the editor for Pantheon Magazine. Our latest anthology, Gorgon: Stories of Emergence, has just come out and is not to be missed!
Saba Syed Razvi: Thank you so much for Inviting me to participate in this Roundtable. I think Women in Horror Month is such an important endeavor, and I'm honored to be here — and to hear about the experiences and thoughts of the other panelists!
I'm a writer who feels an interest in the intersecting spaces among and between genres, ideas, and experiences, so I find that my own work overlaps many spaces, but tends to find itself most usually settled in darkness and in shadow. Not that I'm into being morbid for its own sake, necessarily, but I find a certain beauty in the grotesque, and in the ways in which we approach the macabre and the morbid, the ephemeral and the phantasmagoric, the occult and the elusive. I tend to trace these threads in my work, no matter the genre, whether I am working on academic scholarship, short fiction, essays, or poetry. I like the weird and the strange, the way it nudges us out of the ordinary into something more real. It is my hope that my feelings of fascination come across in the work I write, too. I feel that language is in many ways itself haunted, that it haunts me, too…and I think that comes through in my work. My most recent collection of poetry is "heliophobia", and I've been really enjoying the chance to give readings from it. I'm recording some of the poems for those who may want to hear them, and posting them on SoundCloud at times; that's been an interesting project because I don't have any experience with recording, but I have a great enthusiasm for giving readings!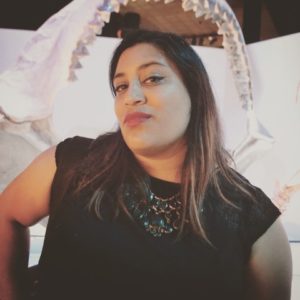 As far as new material goes… I have a few things in the works, at the moment, but they are in process, which is an exciting phase to be in. I'm finishing up work on a long collection, a cycle of poems that center around a man who has murdered his wife and is sculpting a replacement of her…sort of erasing her consciousness rather than uploading or preserving it; the work focuses on the notion of artificial intelligence, and how our own biases inform the way we can know things, the way we define them or delineate between them, the way we attempt to negotiate our fears through our relationship to them, and it pays a lot of attention to the idea of dissection, taxonomies, destruction, and disempowerment, of a fear and terror born of powerlessness. It focuses on a darkness that is somewhere between the exhilaration of experiment and the clandestine cover-up of a crime, building its fragmentary narrative through currents of violence and violent impulse, as investigated through the materiality of the language and the flat plane of the page. I'm also working on completing a long poem about a predatory game hunter and a ghostly faerie woman that he has captured; it takes place in a castle in Ireland, along the Blackwater (a river) and tackles ideas about freedom and domestic imprisonment, the monstrosity of obligatory motherhood as a stifling condition, and the desperation in magic borne of captivity. Lately, I'm interested in this space between magic and making, and my short fiction is wading its way through representations of madness and the occult. I'm really drawn to the paranormal in my short fiction, so I hope to share a bit of that in the forthcoming year, too.
So, I think I have a lot of things sort of…. in the works, but they may be a little while in the works before I can say they are forthcoming.
Emily B. Cataneo: Thank you so much for putting this together, Gwendolyn! I'm a writer and journalist originally from New England and currently based in Raleigh, North Carolina. My stories fall into several different literary categories—fantasy, realism, magical realism, etc.—but almost all of them are tinged with some kind of creepy, gothic, or horror element. If you'd like to check out some of my recent work, you can read a piece of mine in Nightmare called "Seven Steps to Beauty for a Girl Named Avarice," which is about murderous witches, or a reprint that just came out in Lightspeed, called "The Emerald Coat and Other Wishes," which is about a coat that transports its wearers to a realm from which they can never return.
How did you first learn about Women in Horror Month, and what are your thoughts on it? Do you think over its decade of existence that it's helped to raise visibility for female horror creators?
Stephanie M. Wytovich: I got on the WiHM train back in 2014 after I graduated with my MFA, and I thought that it was such a fantastic concept to highlight women and their work in the horror industry. Mind you, I think every month should be WiHM, i.e. we shouldn't stop celebrating women's voices when February is over and long gone, but I do like the concentrated support it gives everyone.
And sure, it's frustrating that we still need something like this, but for better or worse, I think anything that showcases new/seasoned voices and allows women to be seen and heard is a good thing.
Christina Sng: I first learned about Women in Horror Month on Facebook. I think it is awesome and there's a sense of sisterhood around it, which I love. It has definitely raised visibility for female horror creators and it's wonderful to see.
S.P. Miskowski: Like most people, I heard about WiHM via social media. I tend not to think of myself while writing. By that I mean I don't think of myself as a person who fits a category. So a reminder that, in fact, my writing may be identified (by the world) by my gender—this is always startling, at first. Then I remember, "Oh right, I have this layer of identity, like a bulky suitcase, to carry around with me. People who see me will reduce me to this one thing and make assumptions about my gender, my age, my life, my beliefs." It's a pain in the ass.
Of course we all deal with this, all people have to deal with some degree of objectification. People of color face many more assumptions about who and what they are. The world is a place where you're constantly told who you're supposed to be, and anything you do to upset the status quo counts against you. The smaller the community in which you reside, the more that community tries to keep you in one category because it makes life simpler.
I don't know how much WiHM has helped. Has it made women horror writers more visible? Maybe. Does it let people off the hook, so they only have to think about women in the genre once a year? Probably. Is it an annual reminder that a shocking number of people can still only name two or three women—all dead—who wrote horror? Definitely.
Julia Benally: So the first time I ever heard of Women in Horror was from you, Gwen. I was totally confused about it, but now I think it's really fun. I like having a month dedicated to women horror writers. I'm pretty sure it has raised visibility, because now lots of people know about it, and it's their chance to find new authors to read, and for authors to find new readers. That's the most important to us authors than anything else.
Sarah Read: I don't remember exactly how I learned about WiHM. Twitter, probably? I do think it has increased visibility, yes. Women in Horror Month lists and features were the first places my name ever appeared as a horror author, and it's where I've discovered other names that have since become some of my favorite authors. From an editor's perspective, I know those lists are a great place to look when I'm reaching out to writers for new work.
Saba Syed Razvi: I first learned about Women in Horror Month through the Horror Writers Association! I hadn't known anyone else who was involved in it or who worked with it, but a stray mention on the website caught my attention.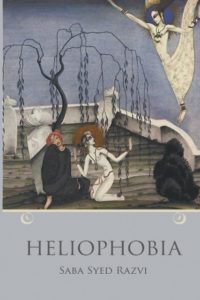 Right away, I loved the idea of celebrating women in horror, especially because, so often, women are victimized by horrific and violent acts or creatures in horror stories and film. Because I am interested in how gender is represented in literature and pop culture, and also how it plays a part in the ways in which we interpret it, I found myself immediately fascinated. A simple search on YouTube brought up so many videos that I really enjoyed watching and listening to — and brought my attention to so many writers whose works I had not yet read. I was pretty excited about that. Because my emphasis has traditionally been on the mainstream or experimental "literary" approach, and often moored in academic presses, I hadn't encountered many of the names or books mentioned. Women in Horror Month also opened up my awareness of indie publishing in a big way, too. And, I imagine that when people stumble across the idea, they suddenly have at their fingertips a lot more resources than they knew about before.
I definitely think it has brought more visibility to the female creators of horror — but I also think it has built a sort of community, an awareness that women's voices do matter in this space, the validation of the idea that horror can be much more than simple male aggression, that Medea is just as scary as Freddy Krueger and therefore just as meaningful however disparate they seem, and a sense of dynamism that invites more participation. For me, knowing that a designated month existed in which we could honor women in the field reminded me of all the nuances of it, the many ways in which horror could be enlivened, shared, and appreciated. I can say that my searches online since that first discovery have introduced me to the work of many writers whose material I would not have encountered otherwise, many frameworks for exploring and discussing them that I did not have before. As a movement, it has brought not only awareness and visibility for women writers and creators of horror, but also a reminder that these voices are not anomalous interlopers, but artists who should be celebrated. I love the positivity of the movement!
Emily B. Cataneo: I think Women in Horror Month is something that shouldn't have to exist; in a perfect world, we wouldn't need it. However, we don't live in a perfect world, and I do think that Women in Horror Month has helped raise visibility for female horror creators over the past decade. I also think that the publishing industry as a whole, although it has a very long way to go, has slowly started to awaken to its representation problems. It could be that Women in Horror Month is part of a larger shift in the industry. Is this a lasting change? I certainly hope so.
So that's part one of our interview series! Head on back here next week for even more Women in Horror Month celebration!
Happy reading!