Welcome back, and welcome to the end of summer! Seriously, how have these months gone by so quickly? Even though I've been mostly just hanging around the house, it's still managed to be a busy season in terms of writing updates. In case you missed any of my posts online and are curious what I'm up to (and since you're at my blog, I suppose you must be at least somewhat curious), here's all my latest writing news!
My writing archive is now housed at the Horror Studies Collection!
So this is probably the coolest thing to happen so far in my writing career: my personal writing archive is now located at the University of Pittsburgh's Horror Studies Collection! This is the same archive that holds the George A. Romero collection as well as work from Wes Craven and John Carpenter. Plus, other horror fiction authors who have recently donated their archives include the fabulous Linda D. Addison and Kathe Koja. I truly couldn't be in better company!
I've always been fascinated by archives, ever since I was a kid and learned that creators donate their work to universities for future study. It's been a total daydream of mine that I would ever be invited to have my work housed in an archive, and it seems so surreal that this has really happened.
Anyhow, here are some pictures of the stuff I sent to the archive. It includes lots and lots of rough drafts, random lists, and scribbled notes from the last seven years as well as convention program books, bookmarks, numerous reviews, and Cassie Daley's The Big Book of Horror Authors coloring book.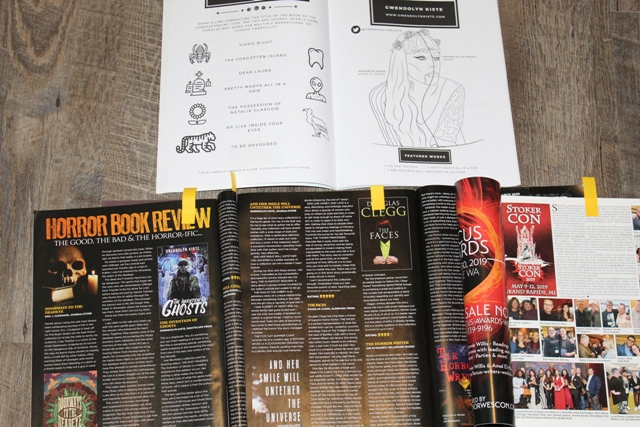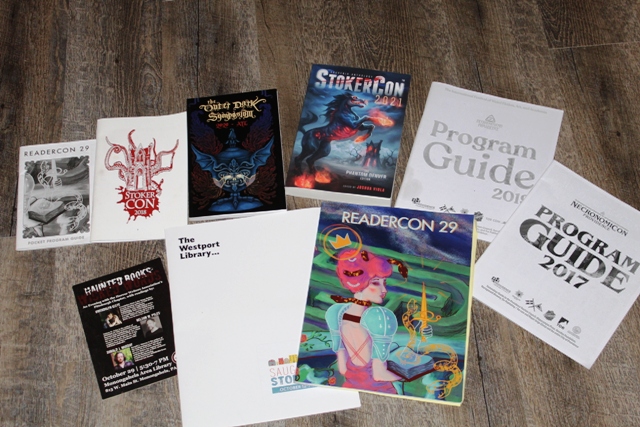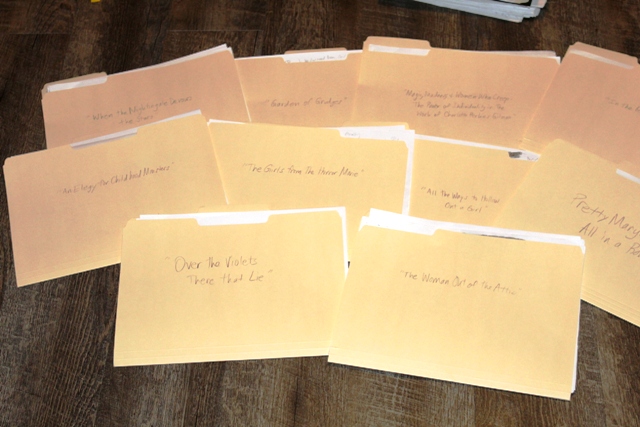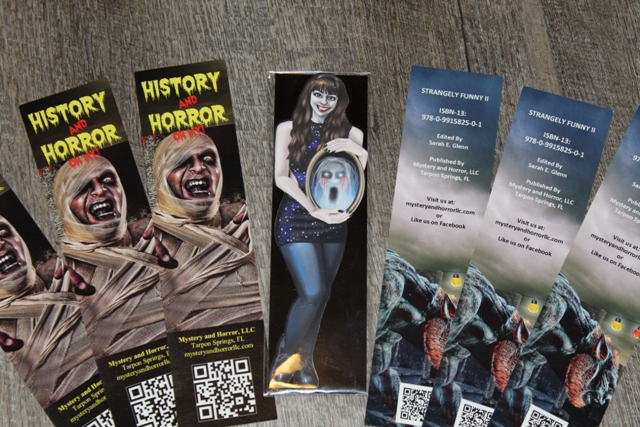 Award nominations

I've been really fortunate this year to have my work nominated numerous times for awards. You no doubt already heard me wax jubilantly about my Stoker nomination in Long Fiction for The Invention of Ghosts this spring. Since then, Las Doncellas de Oxido, the Spanish translation of The Rust Maidens, was nominated in the Best Translated Novel category at the Premios Kelvin Awards. Then, at the Ignotus Awards, the Spanish equivalent of the Hugos, Las Doncellas de Oxiodo was nominated in the Translated Novel category. I'm also thrilled that Crononauta's translation of my Stoker-winning story, "The Eight People Who Murdered Me (Excerpt from Lucy Westenra's Diary)," is also nominated in the Best Translated Story category (alongside none other than Stephen King!). You can see all the Ignotus nominees here.
As if all that isn't enough, The Invention of Ghosts was nominated in the Novella category for the Ladies of Horror Fiction Award!
The Ignotus Awards will be announced soon, and you can see the winners for the Ladies of Horror Fiction Award and the Premios Kelvin Awards here and here. Congratulations to all the winners and nominees for these awards! It's a true honor to be nominated alongside all of you!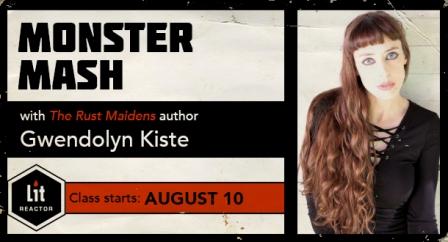 I'm teaching a LitReactor course!
Earlier this month, I started teaching a four-week LitReactor course called Monster Mash, which is all about reinventing familiar horror tropes. The class sold out in just over a week, so I'm pretty stunned and incredibly happy about that. It's been so much fun discussing monsters with the students and reading their awesome work. We're already over halfway done with the course, which is just further proof that this summer has gone by way too fast.
New translations of my work!
I've got several really exciting updates on the translation front. After the great success of our collaboration on The Rust Maidens, Dilatando Mentes will be translating three of my books into Spanish! Next year will see the release of Boneset & Feathers, followed by my debut collection, And Her Smile Will Untether the Universe, in 2023 and Pretty Marys All in a Row in 2024. It's worth noting that this is the very first time my collection or any of its stories have ever been translated, so this is beyond thrilling. I'm also so excited to be working with Dilatando Mentes again; they're a truly amazing publisher.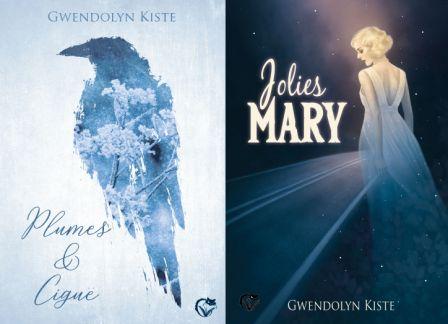 Meanwhile, Editions du Chat Noir will be publishing French translations of my novella, Pretty Marys All in a Row, as well as my witchy novel, Boneset & Feathers. As seen above, both of those covers have already been revealed, and they're beyond beautiful. I'm so excited to be working with Editions du Chat Noir again after their fantastic translation of The Rust Maidens, so once again, this is definitely great news all around!
I'm also delighted to be working with Festa Verlag on the German translation of The Rust Maidens. Die Rost Jungfern is available for pre-order and will be available later this year! This is the first time my work has ever been translated into German, and given my own German roots (my last name isn't Kiste for nothing), this is a really great honor.
And finally, my story, "The Eight People Who Murdered Me (Excerpt from Lucy Westenra's Diary)," will be appearing in an upcoming issue of Molotov Magazine. This will be my work's first appearance in Italian and my first time working with Independent Legions Publishing!
Reading for the Nighttime Logic Series
Earlier in the summer, I was part of the Nighttime Logic Reading Series, hosted by Daniel Braum. Daniel has long been one of the biggest supporters of my work, and it's always an honor to be part of the incredible events he puts together. I got to read alongside Mike Allen, Laurel Hightower, and Jeffrey Ford, which was such a lovely experience. If you missed the event live, you can catch the replay here!
Short Fiction Sales
I've also made four recent short story sales! "Sister Glitter Blood" is available now in the Violent Vixens: An Homage to Grindhouse Horror anthology from Dark Peninsula Press. This creepy little horror story is told as though you're reading the directions for a vintage board game, and it follows two sisters desperate to escape their own personal haunted house. An early review is already up thanks to reviewer Rebecca Rowland, and it singles out my story, noting "Kiste's voice is simply genius here, evoking amusement, heartbreak, and suspense."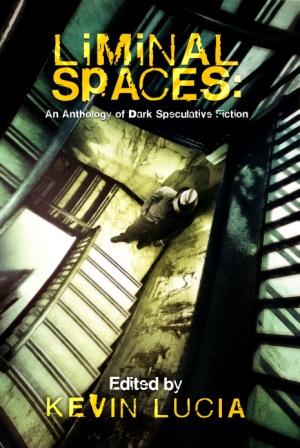 My strange dark fantasy story, "Things to Do in Playland When You're Dead," will be out later this year in Shadow Atlas: Dark Landscapes of the Americas from Hex Publishers. This tale is set in the waning days of Playland at the Beach, a once beloved amusement park in San Francisco, and follows a bevy of local ghosts as they haunt the derelict rides, searching for new patrons to claim as one of their own.
Next up is "The Haunted Houses She Calls Her Own," which is told through the point of view of Elizabeth Short, better known as the Black Dahlia. This one will appear as part of Liminal Spaces: An Anthology of Dark Speculative Fiction, which will be out soon from Cemetery Gates Media. Editor Kevin Lucia has been making announcements with new authors from the table of contents, and it's been so exciting to see everyone who's on board. This is sure to be a fabulous book, and I'm so thrilled to be part of it.
And finally, my horror story, "The Mad Monk of the Motor City," which is all about a lonely woman dealing with the ghost of Rasputin in her run-down Detroit tenement building, will appear in There Is No Death, There Are No Dead, which comes out tomorrow from Crystal Lake Publishing. This particular anthology is edited by Aaron J. French as well as Jess Landry, the editor extraordinaire who worked with me on And Her Smile Will Untether the Universe and The Rust Maidens. It was so much fun to work with Jess again and definitely felt like old times in the best possible way.
I was a guest on the This Is Horror podcast!
And last but in no way least, I returned as a guest on an episode of This Is Horror in June! We talked all about witches, writing, breakfast foods, and how to stay optimistic even in trying times. It's always so much fun to talk with Bob Pastorella and Michael David Wilson, so give the episode a listen if you haven't already!
… so those are the updates in my world! I'm expecting the rest of the year to be a bit quieter in terms of announcements, but either way, I'll still be here at my laptop, toiling away at my latest fiction and nonfiction. I hope everyone's staying safe and enjoying what's left of their summer!
Happy reading!