Welcome back! This week marks the official release of Dark Peninsula's Violent Vixens: An Homage to Grindhouse Horror. I'm super excited that my tale, "Sister Glitter Blood," appears as part of the anthology. Told in the form of a board game instruction manual, the story follows two sisters who stumble upon an unusual game and find themselves drawn into its thrall. As a huge fan of board games–in particular during our quarantine times–this one was a lot of fun to write, and I'm so glad it found such an excellent home in Violent Vixens.
Recently, I talked with the other authors in the book about the inspiration behind their stories! So let's have them take it away, shall we?
SARAH READ: When I was 16, I stayed in Tuam, Ireland for a week. I fell in love with the west coast of Ireland, so I keep up with it often. The recent news out of Tuam isn't good. The local Catholic-run mother and children's home, where unwed mothers were sent to have their babies, before being sent to workhouses or otherwise discarded by society, turns out to have been (shocker) not a nice place. Like so many Catholic institutions billed as harbors for marginalized children, the Bon Secours Mother and Children's home has been revealed as the site of a mass grave of those same children. Their obsession with female purity birthed a legacy of illness and death, and this small, idyllic town guarded its secret for decades. I wanted to write a revenge story, and write a different ending for at least some of those mothers and children. And a different ending for the people responsible.
PAUL MAGNAN: "The Course of One's Life On Fire", to me, is a woman's struggle with coping with a world that is indifferent at best and openly hostile at worst. Her anger and desperation, even at her own family, who, she feels, continually lets her down, soon pushes her psyche into sheets of angry, blinding red that reaches a critical mass. Once this happens, it is assured she is no longer taken for granted.
MARK WHEATON: KILLER OF HOGS is a bloody revenge story about a rural livestock veterinarian from Central Arkansas, Annie Saunders, who learns through a quirk of genetic testing that the killers of her mother and sister are likely members of an old, tight-knit, Brooklyn crime family. Journeying to New York to slaughter all of them to be certain she gets the culprits, Annie must employ all sorts of unorthodox culling methods common to her profession to get the job done against a veritable army of seasoned, gun-toting killers.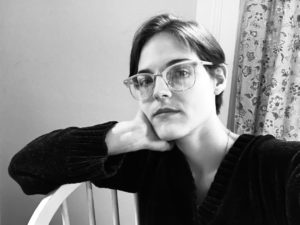 S.K. CAMPBELL: My story, "City Monitors," takes place in a gritty, neon-striped city, where the streets molt in the heat and the biosynthetic residents slither around like reptiles with schemes. Denver, a jaded and handicapped mechanic, discovers her girlfriend, Minta, has gone missing. She suspects Minta got embroiled in something decidedly infernal. But her investigation may lead Denver to confront her malevolent foster mother, and face the dark truth behind her handicap.
When I saw the prompt for Violent Vixens, I got this image in my head from the movie Planet Terror of a bad-ass woman who had a gun for a leg. I thought it was a good opportunity to write a character with a disability, but have the disability be a component of the genre, as advantageous and gnarly as a gun-leg. It's a twist on body horror that was entertaining to write, and I hope is entertaining to read.
NIK PATRICK: I wrote "Finger-Lickin' Bad" under the premise, "what is the most absurd B movie monster concept I can get away with?" The answer of course was chickens. I am the owner of pet hens so you can say they were the inspiration. Especially the way they stand outside the backdoor waiting to be fed just…staring.
I owe the title to the way Bill Paxton delivered the line "finger-lickin' good" in the vampire flick Near Dark.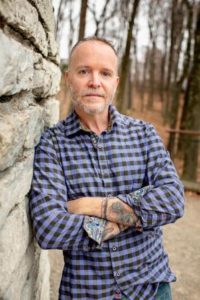 ROB E. BOLEY: My story is called "What the Bone Says." My wife and daughter and I listen to a lot of true crime podcasts. It's disturbing how many of the cases start with someone finding a body tossed in a ditch, wrapped in plastic. In my tale, the discarded victim hasn't perished. She finds a way not only to survive but to get her revenge on her attacker, though she perhaps loses her humanity in the process.
SOPHIE LEAH: Sure! "Collette" is a Natural Born Killers-inspired story about two girls (your estranged uncle would call them 'roommates') out on the lam – and I guess its underlying theme focuses on how much we will go along with when swept up in love. It's probably not the most original thing I've ever written but it was great fun to write and hopefully it'll be fun for others to read too.
I actually wrote it a long time ago in a much shorter, much messier, form – then saw Aric's call for submissions and the whole 'Violent Vixens' // homage to grindhouse thing was so relevant to my interests that I had to submit! My friend and editor (the wonderful Laura Major) helped me push it to a level that was more publishable before I showed it to Aric and it honestly means the world to have made it into the collection. It's my first 'proper' published piece so I'm really nervous but excited about it all.
The real Collette in my life was a girl I knew from uni – an old friend who was a bit wild in her own way, though far less blood-thirsty and troubled than my protagonist. Haven't spoken to her in some time, sadly, due to my own stuff but one day I'll get back in touch like: "Hey, how have you been? By the way, I made you into a murderer. Hope that's cool!"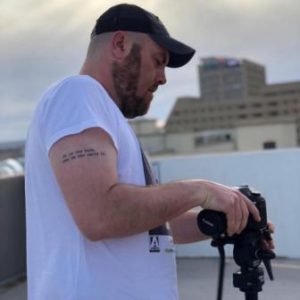 SCOTTY MILDER: "The Whole Price of Blood" is an offshoot of an idea that I've had for about fifteen years. The concept initially came to me when a friend was volunteering in Albuquerque as a trauma crisis advocate. It was one of those ideas that just fell into my head almost fully formed. I tried to write it as a screenplay but—for whatever reason—it never quite gelled; in particular, I just couldn't get Abigail to come alive (so to speak). I filed it in my mental "maybe later" file, and there it sat for well over a decade until early last year, when I decided to reapproach it as a novel. That did the trick. I'm currently about three-quarters of my way into the novel, for which "The Whole Price of Blood" serves as a prequel.
BUCK WEISS: "The Dressmaker" is about a down-trodden woman fighting back against the men who plan to harm her and her daughter. The type of men who have only ever seen her as an object that they can control. I looked at grindhouse films like Mrs. 45 and I Spit on Your Grave when I was writing it. It is a revenge story where the heroine reacts to take control and stop the violence before it can happen.
SHANNON BRADY: "The Saw House" is an action-horror piece set in post-apocalyptic Texas, where society has collapsed under a plague of demonically Possessed people, and uninfected humans must band together to survive. Daley O'Donovan is a former lone wolf who concedes that it's time she found a group to belong to. In order to prove her worth to the Golden Eagles and their charismatic leader, she agrees to undergo a grueling initiation trial: just her and her trusty chainsaw versus a pack of Possessed.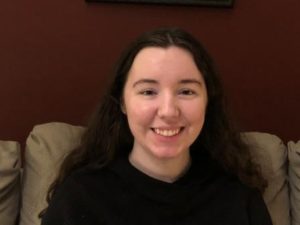 Normally, I'm a very slow writer, and it takes me a long time to figure out how to fit everything together perfectly, sometimes well after a deadline for submissions has passed. This story, however, was a happy exception. On hearing the topic of the anthology, the image of a scrappy girl, covered in blood and dirt, wielding a chainsaw, and sprinting through a slaughterhouse came to me after only a moment of thought. (The image of Reina, beautiful and unruffled, watching from above came not long after.) Who these women were and what they were after clicked into place easily, and it all came pouring out in less than a month. It was incredibly fun to write, and I'd be happy to return to their world in future stories.
MATT NEIL HILL: "The Parts that Hurt Me the Most" started off as a very different (and quickly abandoned) straightforward crime tale about someone on the run from the other members of a heist team, although the opening image in the bus station was much the same. I think it was one of those situations where the circumstances of rewriting it changed everything about the story. It took an intense two days to complete from the opening sentence to final revisions, way quicker than anything I've written of that length before. The split time frames were a pacing necessity, not just narratively but so that I could take a breather every time things got worse. Because I needed hurt and rage to drive the story, I listened to nothing but Black Dresses' albums for the memories, with Radiohead's Videotape on a loop for the road trip sections when the brutality and betrayal had bled out into quiet acceptance. Soundtracking in that obsessive way is its own kind of altered state and I turned off my inner censor and let May do what she needed to do, figuring I could tone it down later if things got out of hand… they did, but I didn't. After all she'd been through, she'd earned the absence of further cuts.
I think "The Parts that Hurt Me the Most" is my favourite thing I've written to date. It doesn't make any excuses for what it is. From the second I finished it I had no idea if anyone would ever want it, and although that realisation wasn't great there wasn't a single thing I wanted to change about May's journey. I couldn't be happier with where the story's ended up and I hope people like it, because I think I need to write this way again…
And that's all for Part One! Head on back next week for Part Two of our Violent Vixens roundtable!
Happy reading!