Welcome back! Today, it's my great pleasure to feature Gaby Triana. Gaby is the award-winning author of numerous young adult and horror books including Wake the Hollow and River of Ghosts as well as the ghostwriter for several dozen more books.
Over the summer, Gaby and I discussed her transition from young adult to horror writing, as well as what she's got planned next!
A couple icebreakers to start: when did you first decide to become a writer, and who are some of your favorite authors?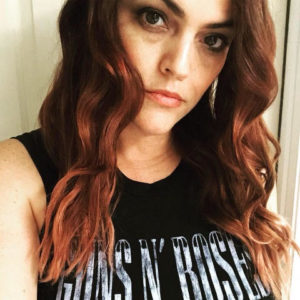 Hi, Gwendolyn! I don't think I ever decided to be a writer. I've been doing so since I was 5 when I wrote my mom a note telling her I was running away. I've always been dramatic that way. In 3rd grade, I wrote a short story called "Skeeter Creek," and my teacher told me I'd be an author one day. Though I graduated with a master's in Elementary Education but don't teach anymore, I've always been writing. Full-time, since 2000. Some of my favorite authors are Anne Rice, Stephen King, Peter Straub, Lois Duncan, Deborah Harkness, and Shirley Jackson.
You have a new novel, River of Ghosts, due out soon. Can you tell us a little about the book as well as your Haunted Florida series?
River of Ghosts comes out 9/26. It's the 2nd in my Haunted Florida series. The first was Island of Bones about a haunted resort in Key West, buried treasure, and family secrets. I wanted to write a collection of stories taking place in my part of the world. I've always love gothic, paranormal horror, but I couldn't find many ghost novels taking place in Miami, the keys, or Everglades, so I set out to write them myself. There is so much here to draw from—Indian history, bloody battles, wives who killed themselves waiting for their seafaring men to return, romantic lighthouses, santería, pirates, you name it. South Florida is chock full of gothic inspiration.
River of Ghosts is about Avila Cypress, a Miccosukee woman who gives airboat rides to tourists in the Everglades. She's asked by a TV production crew of a paranormal show to escort them out to an obscure haunted location with a murderous past. It's a place she's always been curious about, she's dreamed about all her life, and knows is full of dark energy but she doesn't want to go against her traditional Miccosukee traditions by dealing with the occult. Needless to say, she goes in secret, and things don't go well.
What draws you to writing in the young adult genre? Do you feel that horror and YA pair particularly well together? 
The teen years are a breeding ground for drama and confrontation. They're also the perfect years to figure out who you are, what you believe in, don't believe in, and I love putting teens in stressful situations that help them determine who they are. My only book which combines a teen character and horror is WAKE THE HOLLOW, a re-imagining of The Legend of Sleepy Hollow where the main character is Latina and discovers some pretty well-hidden secrets about her family's past. All with a spooky hometown setting taking place during the month of October, of course, because…Halloween. All my other novels are either contemporary YA (except for CAKESPELL which is romantic magical realism) or adult horror.
You run a very popular and active blog, The Witch Haunt, which blends witchcraft, writing, Halloween, and other horror influences. What inspired you to start the site? 
I'm new to the adult horror genre as a writer after spending 17 years in YA, which means new readership, new peers, new everything. Nobody knows who I am on this side of the fence, even though I've been a horror reader all my life and have been publishing for almost 20 years, so I figured this would be a great way to get to know others in the horror industry, while introducing myself to others, and also talking about things I love anyway—witchcraft, reiki, spells, haunted locations, and random things related to Halloween.
You've ghost-written over 40 novels. How does your approach differ between the writing you do under your own name and your ghost-writing projects? 
The writing I do for others is highly structured and organized. To sell my services, I often have to outline an entire story in order to show I'm ready, have it all planned out, and can start writing, so I'll have these full outlines and summaries where everything's thought out, which allows me to just jump in and start writing, and I usually lay a draft down very quickly (within 2-3 weeks for 55K words). With my own stories, I'll plot out a few plot points—beginning, a couple middle plot points, and an ending—and that's enough to get started, but I usually take a little longer. I have more freedom with my own stories, since they're mine, whereas with ghostwriting, I usually stick to the client's vision without much room for expanding or growing, whether or not I agree with it. They hired me to write, not consult, so I just give them what they want, unless they ask me for my opinion which does happen with several clients.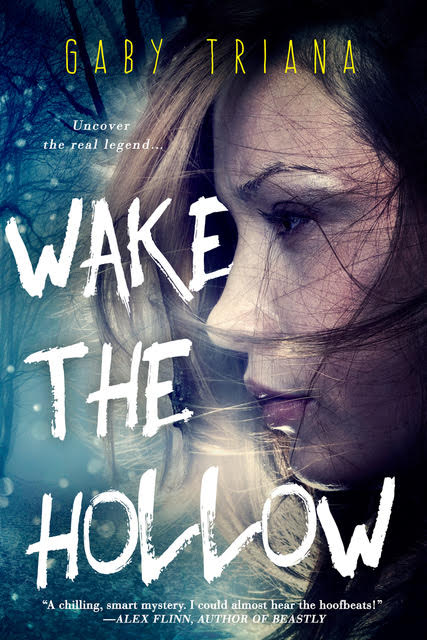 You're a big fan of Halloween. You recently asked me on your blog about my favorite Halloween tradition, so now I get to ask you: what activities do you like to do every Halloween? Also, do you have a favorite Halloween memory or costume from over the years? 
I've always been the Halloween Queen in the family. My favorite tradition is throwing an annual Halloween party. In my 20s, this would involve putting on a big bash with my brother, and we'd invite all our friends. There'd be lots of adult debauchery but once I got married and had kids, the parties shifted to bobbing for apples, carving jack-o-lanterns, and themed parties like Nightmare Before Christmas, Stranger Things, or even Doctor Who. We also watch scary movies every Halloween as we pass out candy, or we might stand outside in costume scaring kids who come up to the door.
A favorite Halloween memory is being about 10 years old, trick-or-treating in my neighborhood. I'm from Miami, Florida where it's hot, sweaty, and not very fall-like all year round, so being witchy little Gaby, I wanted the weather to be more autumnal. Well, that one year, I got my wish. The temperature dropped into the 60s, the leaves swished outside, the full moon was out, and for the first time ever, I got to experience that quintessential chilly Halloween night. I'll never forget it.
Back to your fiction, out of your published work, do you have a personal favorite? 
I used to tell people that no, that would be like choosing between my children. But that was before WAKE THE HOLLOW came out. I'm particularly proud of this story, because it was an ambitious project that I like to think I pulled off, or knocked out of the park. My goal was to write a modern version of The Legend of Sleepy Hollow, making the traditional storyline the subplot and laying a brand new modern mystery on top as the main plotline. I also wanted to incorporate themes of family secrets, Cuban background (since my family is Cuban and I always like to work that in somehow), plus create a subplot involving a rumored relationship between Washington Irving (author of LOSH) and Mary Shelley after her husband, poet Percy Bysshe Shelley, died. The book got a kickass Kirkus review, lots of praise in School Library Journal and YA blogs, and to this day, is still my personal favorite.
What projects are you currently working on? 
Right now, I'm putting the final touches on River of Ghosts, then I'm finishing a ghostwriting project for a client, at which point I'll be starting to write the 3rd book in my Haunted Florida series. After that, I have several ideas brainstormed that I want to explore. One is about killer cats, one is called Witchchild even though it hasn't been written yet (it's in my head), and another is about an old-style movie theater that's trying to kill people. Always something ready to go!
Tremendous thanks to Gaby Triana for being part of this week's author interview series. Find her online at her author site and her blog as well as on Facebook, Twitter, and Instagram!
Happy reading!