Welcome back, and happy end of November! Over here at my perpetually quarantined corner of the world, we're playing the dutiful role of hermits. I'm currently at work on my next novel, which is truly the best way to spend these darker days of fall and impending winter. Because really, what's cozier than the blood and guts of horror?
At any rate, I've had some writing updates in the last few months, which means it's about time to use my blog for another round of "if you haven't heard it yet on my social media, allow me to chatter on about it now." So let's get down to it, shall we?
Cover reveal and release date for Reluctant Immortals
First and foremost, I'm beyond thrilled that the cover of my third novel, Reluctant Immortals, has been unveiled. Behold its 1960s-themed beauty…
The cover is by artist Kelli McAdams, and needless to say, I absolutely adore it. It's gorgeous and strange and psychedelic, and it fits the mood of the novel perfectly.
Tor Nightfire did a fabulous cover reveal earlier this month, which also includes the very first excerpt from the novel! Big thanks to Emily Hughes at Nightfire for hosting the reveal, and big thanks to Saga Press for all their promotion of the book so far. Things are definitely shaping up well for the release next year!
Speaking of release, the official release date is August 23rd, 2022, and the book is already available for pre-order! So feel free to head on over to the official Simon and Schuster page if you want to learn more.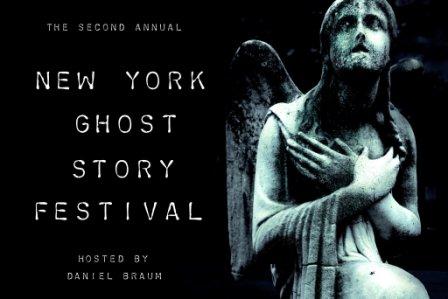 Recap of my fall events & upcoming New York Ghost Story Festival

Over the last couple months, I've been fortunate enough to be part of numerous panels and readings for the fall season. From the Fox Cities Book Festival and Story Hour to Flame Tree's Hellish Helter Skelter panel and the Sturgis Library's Poe panel, it's definitely been a bustling fall. I was also part of the Spooky Stories II panel, a Halloween event through Editions du Chat Noir, and The Outer Dark's monster kids roundtable at the H.P. Lovecraft Film Festival. Head on over here if you want to catch any of the replays, and big thanks to everyone who invited me to their events. It's always such an honor to be able to talk about horror!
And in terms of forthcoming events, I'm thrilled to be part of the second year of the New York Ghost Story Festival. Catch me this Saturday, December 4th along with Daniel Braum, Jon Padgett, Venita Coehlo, and Steve Rasnic Tem. The event starts at 7pm EST on YouTube! Hope to see you there!
Italian translation of And Her Smile Will Untether the Universe
And finally, I'm excited to announce that Independent Legions Publishing will be releasing the Italian translation of my debut collection, And Her Smile Will Untether the Universe. It's been almost five years (!) since that book was released from JournalStone, and it makes me so happy to see that it will soon be reaching new readers. A huge shout-out to editor Alessandro Manzetti for his work at translating my fiction in the past and for choosing my collection for his press. I'm very happy to be working together again!
So those are my updates for the moment! I hope everyone's doing well and staying safe during these strange times. Here's to hoping for a positive end to 2021 and to an even better 2022!
Happy reading, and happy holidays!