Welcome back to the final part in our Women in Horror Month Roundtable! Today, we discuss the best writing advice these authors have received along with what they've got planned next!
So let's take it away!
What advice would you like to give to women who are just starting out in the horror genre? Also, is there any particular piece of advice you've received over the years that has stuck with you?
HAILEY PIPER: Find your sisters in the genre; we uplift each other. Know that taking time and space for you to write is not a selfish thing, because inevitably someone is going to tell you it is. They're wrong. The piece of advice that's greatly helped me is to treat rejection as part of writing, not as an adversary. I like that better myself; I'm not about adversaries and conquering. Everything exists in cycles.
JESSICA GUESS: Honestly, just write what you want. Boring white men do it all the time. Don't hinder yourself by thinking, "Will people get this? Will they like it?" The question is do you like it? Does this story do something for you? If it does something for you then it will probably do something for someone else.
GEMMA AMOR: My number one piece of advice: don't compare yourself to others. My second piece of advice: other authors are not the enemy. This genre has a wonderful community that works best when we work to lift each other up, rather than tear each other down. I think as a general rule, treat others as you wish to be treated, and just try to build up as regular a routine as you can, writing every single day- it really is the only surefire way to get any significant body of work down. Don't be daunted by what you deem as the success of your peers or those around you, and keep your eyes firmly fixed on your own work, making it the best it can be. Also, promote, promote, promote- we all have to do it, there is no shame in it, and anyone who makes you feel icky about trying to sell your own work so you can earn an income from it can, quite frankly, get in the bin ( or trash can for your American audience ha). The best advice I've ever received from anyone has been the simplest: just keep going, a bit like that fish in Finding Dory. Keep swimming. Don't give up. You may or may not be an overnight success -if you are, amazing. If not, it takes years and years to build skills and a readership. Don't be afraid to dedicate yourself to the long haul, and Just. Keep. Going.
L. MARIE WOOD: Write what you want to write.  Basic, right?  But for me no truer words have ever been said.  Writers are often told to write to fit specific markets, to make their characters fit certain categories or to make their stories more mainstream.  I remember that I jumped on that bandwagon once and wrote a story that I didn't enjoy – not the writing, not the editing, not the reading – not one second ever.  The work was meh because I had been meh throughout the whole process.  I don't want to feel that way when I write.  I want to feel excited by my characters, pleasantly surprised by their decisions, proud of the outcome.  I think readers like to read stories that make them feel some combination of those things too.  So, write what you want to write and see where that takes you.
Years ago I was told to keep writing.  It was something that a person who had read my first few short stories said.  We met at a signing and they were excited to meet me because they had read my work (!!!).  At the end of the conversation, he said, "Keep writing!" and my mind snatched the phrase out of the air to store in my mental safe.  His parting words make their way out of their locked box when I am busy and haven't sat down to write in a week or when I am sure I have run out of ideas to write about.  It's the cheerleading I didn't know I needed.
Keep writing.
You betcha.
ANGELA SLATTER: Gods, there's a lot but I think the following are probably most relevant at the moment:
Don't self-reject from anthologies. Send your work everywhere, do not stop. If no one gets to read your work and see what you can create then it's going to be very hard to get published. A lot of women writers automatically say "Oh, I'll never be accepted for such-and-such an anthology" – but you know what? You just might.
Watch what other women writers further on in their career do – and if you can adopt the confidence of a mediocre man or a five-year-old in a Batman t-shirt, then you're well on your way. Build a network of other female writers and help each other along whenever you can.
Don't answer reviews.
Never stop learning.
Never give up.
K.P. KULSKI: Write what makes your heart flutter in dark joy. Be true to yourself because writing fiction can be one of most honest things we can do. Also, you are the only one who gets to decide if you have a shot at your dreams, no one else can make that decision for you and once you do, don't let anyone convince you to give up.
I also firmly believe in pushing each other up, in publishing, as writers and as women. Celebrate the success of others, they worked hard too.
DONYAE COLES: My advice is that there is no limit. Write whatever fucked up thing you just thought about, write it, it's fine. And also, go ahead and just submit that. Keep submitting, someone will eventually say yes.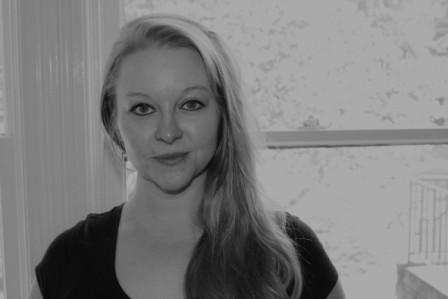 LAUREL HIGHTOWER: Get involved! I realize I just got done saying you can't stay plugged in all the time, and social media isn't for everyone, but every single good thing that's happened in my writing career has been through Twitter. Join groups like the Ladies of Horror Fiction, read and plug other writer's books. And don't be afraid to embrace writing what speaks to you. Make it female as hell, make it gay, imbue it with every part of your personal experience. Make it brutal or quiet or whatever speaks to you. It's recent advice, but Tim Waggoner noted in WRITING IN THE DARK that his agent told him not to be afraid to write horror, and that was big for me. I'd been twisting myself in knots trying to write something that wouldn't get endless rejections that boiled down to "too many ghosts." Guess what? I love ghosts, and I love horror, and it's my genre. So write what brings you joy.
What's next for you? What projects are you working on now, and what do you have coming out in the near future?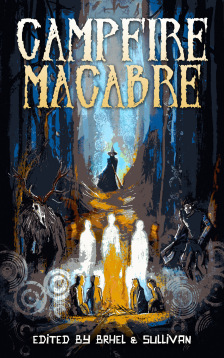 DONYAE COLES: As I am answering these questions I have a couple of full manuscripts that will be going on submission soon. One is a slasher, the other is Gothic. Fingers crossed, trying to get that book money. I have shorts coming out in a Cemetery Gates antho, Nightmare Magazine, Pseudopod and Fantasy Magazine so follow me on twitter to keep abreast of those.
JESSICA GUESS: I have short stories out now in Shiver: A Chilling Horror Anthology and We Are Wolves. Right now, I'm plugging away at another novella. I don't know when it will be done but I think it'll be a good one.
GEMMA AMOR: I have a whole host of projects I am working on, some I can talk about and some I can't. I'm currently writing a haunted house book called Six Rooms, due to be published by Cemetery Gates Media soon, and have another collection of travel-themed horror stories coming out as soon as I can get around to finishing it. I have some exciting things in the works with the wonderful NoSleep podcast, and various other podcasts- including working on the second season of Calling Darkness with co-creator and co-writer S.H. Cooper. I'm working on some awesome book cover art for various clients and am keeping my fingers and toes firmly crossed for some exciting projects I've been working hard on to come to fruition- half of this game is about waiting for things to land, but I'm getting better at being patient (I'm really not ha ha).
Mostly though, I am just looking forward to a return to some semblance of normality, to meeting some of the community in person, and to rediscovering the joy of writing- so I guess, watch this space, because when this is all over I am coming for you all with a huge bottle of gin in one hand, and hugs aplenty.
L. MARIE WOOD: So many things!  I mentioned that The Promise Keeper is coming out in February.  I will also have a few other releases this year, including the second book of The Realm series called Cacophony, which comes out in October.  I will be presenting at the Ann Radcliffe Academic Conference at StokerCon and I'll be ready for MultiverseCon later in the year.  There are other things that I can't talk about yet (ooh, so cloak and dagger!) but check me out online to stay up to date:
www.lmariewood.com (there is a blog you can sign up for!)
Twitter:  @LMarieWood1
FB: www.facebook.com/LMarieWood
ANGELA SLATTER: I've just sent in the final edits for The Tallow-Wife and Other Tales to Tartarus Press – they'll publish that mosaic collection in Feb. And my first novel for Titan – a gothic fantasy called All the Murmuring Bones – is due out in March. Next I'm finishing off the novel Morwood (also for Titan), A Holy Darkness (a novella with J.S. Breukelaar), Darker Angels (a novella for Electric Dreamhouse Press), and starting to write The Bone Lantern for Absinthe Press.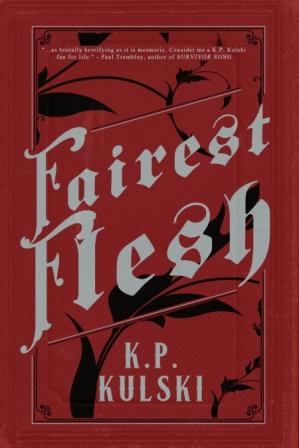 K.P. KULSKI: I am working on a project that I've shelved many times. I don't think I knew how to tell the story just yet. After some urging from my old critique partners, I was convinced to pull it back out. It's the right time, the story entwines Korean folktales, shamanism with Celtic mythos. Something of a portal fantasy, but dark and desperate, filled with brutality and beauty—all seething in the forest.
I am also working on what I think will be a novella but possibly a novelette. The story originally started as a short but grew into something bigger. I've been calling it my "the Yellow Wall Paper meets Studio Ghibli's Spirited Away" story and of course, there are witches.
LAUREL HIGHTOWER: I just finished a total rewrite of a manuscript, SILENT KEY. I'm letting it pickle a bit, then hope to edit and submit this year. I've got several short stories coming out in anthologies this year, and would love to put out a short story collection, and I'm working on several collaborations I'm excited about. There's nothing solid on publications, but hoping that will change soon!
HAILEY PIPER: Right now I'm nailing down details on a work in progress from December 2020, a few short stories that I need to get finished up, and finalizing details for 2021's releases. In spring, The Seventh Terrace will release my first short story collection, Unfortunate Elements of My Anatomy, and later Rooster Republic via Strangehouse Books will release my first novel, Queen of Teeth, a story of body horror, first in hardcover during the summer and then in paperback around November 2021. And then there's a smattering of short stories appearing in Dark Matter Magazine, Far From Home, Hymns of Abomination, and more.
Happy reading, and happy Women in Horror Month!