Welcome back to the fourth and final part of our Women in Horror 2017 Discussion! To close out our month-long series, these amazing authors and I chat about their hopes for the future of horror as well as what each of them has planned for the coming year! And once again, if you need to familiarize yourselves with my featured authors (and all their varied accomplishments), head on over here for a quick refresher!
So let's finish this up in style! Take it away, ladies!
What is your hope for the trajectory of the horror genre over the next couple decades? What would you like to see more of in horror, and what would you like to see less of?
Kristi DeMeester: I'm hopeful quiet horror becomes more mainstream. With I Am the Pretty Thing That Lives in the House on Netflix, I'm hoping for an uptick in less gore and more atmosphere.
Miracle Austin: I hope that all women will be paid more attention to and offered diverse opportunities to have their works exposed in various outlets. So many still have no idea how many women love to write and read horror tales.
K.Z. Morano: The horror genre is constantly evolving and that's one of the many things I love about it. This is what makes this genre immortal. Already, we're enjoying a vast selection of subgenres from fantasy horror to noir horror to bizarro horror. Even so, I'd very much like to witness the revival of extreme horror done the right way. You know, the way Poppy Z. Brite did it. I'd like to read horror that's ferocious and fearless and emotionally honest and raw. I hope that fewer horror authors would be forced to "tone down their voices" in order to be accepted.
Wendy Wagner: I think that after the success of The Conjuring, The Witch, Blair Witch, and Thomas Olde Heuvelt's novel HEX we're going to see a lot of witch stories for a few years. There's already a lot of weird witch SF coming out, and I think that will ripple through horror a bit. I'm down with that. I think it's time for a witch renaissance! But I'm never going to get enough haunted house stories. 🙂
Lori Titus: I would like to see more women, people of color, and non-Western settings in horror. I want to see less torture porn and more movies with substance. Stories about flawed humans can be just as scary (if not more) than the serial killer/monster like Freddy or Michael Myers. And it's not to say that those creatures don't have their place, too. It just seems that horror goes through these phases where it's only one thing—all serial killers, all vampires, or all Bigfoot. Variety is always good.
Eden Royce: I'd love to see the definition of horror widen. It has a tendency to be dominated by the Eurocentric male view of what is fearsome or frightening. Chesya Burke's article in Nightmare Magazine explains this well. Also, I want to see more horror films and webseries written and directed by women. I also hope we can throw off the stigma that comes with horror, especially for women writers. I see so many books that are categorized as "paranormal" in order to avoid using the term "horror" when the works clearly fit into the latter category.
Scarlett R. Algee: Well, I'm hoping to see more women 🙂 Less zombies. I am sick unto death of zombies and I've never quite worked out what their appeal is. I'm not a Walking Dead fan, and I can count the number of good zombie novels I've read in the past year on one finger. More psychological horror. Stories and films that don't rely on outside monsters, but that show us we're the monsters. Keep the gore offscreen and give us the dread, give us those subtle little touches that keep us awake at night.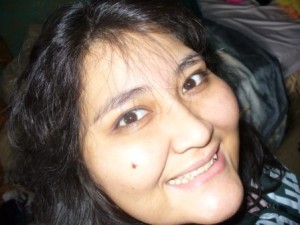 Julia Benally: I'd like to see horror that actually makes me shiver. Some horror should be classed in the genre of "stupid" because the story had no meat to it. I want to see better endings. How many stories choke at the end because somehow the evil ghost is a victim? WHATEVER! EYE ROLL! I'd like to see less of women's privates. One can argue it shows vulnerability, so why are mostly women naked? That dude who wrote the story for the Silent Hill movie said women are good in horror because they're ALREADY vulnerable. AKA she's there to satiate horny sickos in the name of vulnerability. The only scary part about that is making rapists think about getting me. House of Wax with Vincent Price did the naked thing, but they showed the woman shoulders up. The focus was not her body, but the actual scene.
Tell us about your latest writing and/or editing projects. Also, what upcoming projects can we expect from you in the next year?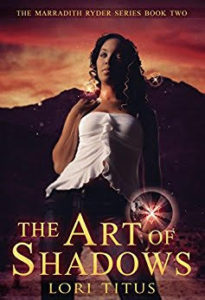 Kristi: Currently at work on stories due to anthologies and waiting to hear back on a handful of stories out on submission. Once those are off the list, I can circle back to working on my third novel. My debut novel, Beneath, is forthcoming from Word Horde in April.
K.Z.: I'm happy to share that one of my stories will be included in an anthology with tales written by Filipino authors. The stories are all set in the Philippines (or an alternate version of the Philippines). It's not a horror antho but is instead made up of various stories in different genres. I'm actually looking forward to introducing more Filipino readers to my work.
Miracle: I'm in the process of working on edits for my upcoming YA/NA eclectic collection, Boundless—a work that almost was not published, which is another story of course. It will possess free-verse poems and short stories, which I hope will evoke many emotions. The expected release date is late January 2017. I'm also working on a short story for a YA Anthology to benefit Autism with 12 more amazing authors. It's titled Ever in the After—fantasy and supernatural tales. Spring 2017 is expected release date.
Wendy: Editing-wise, I'll be doing my usual stuff over at Nightmare this year, which is always fun. I love reading horror slush and working with horror writers—it's an absolute joy. I have a story coming out in Pseudopod's Artemis Rising project—it's called "Drift Right," and I think it'll be podcast in early March. (It has creepy sea lions in it!) I also have a slightly spooky science fiction novel coming out this summer. It's called An Oath of Dogs, and it features corporate cover-ups, murder, creepy alien beings, and some very scary dogs.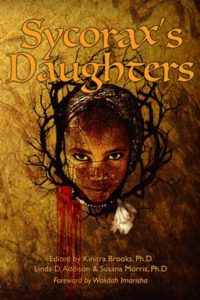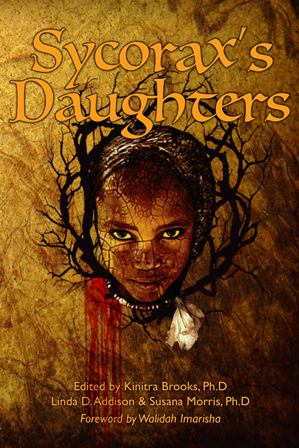 Lori: I have a lot on my plate. This month (January) I will have a new novel out called Blood Relations, about a religious cult and their enemies, who practice magic. There have been disappearances of young people in town, and the local sheriff struggles to solve the mystery before something worse happens. I will also be promoting The Art of Shadows, the second book in The Marradith Ryder Series. In this installment Marradith is tasked with finding Rafael Castillo, her missing boss. But as it turns out there are bigger enemies around than the one who abducted him. My plans are to write the third installment of Marradith's story this year. But first, I have a new story I have already started on which I want to complete. Meanwhile I am also doing my usual ghostwriting work and some editing for author Kody Boye. Also, [I have a story in the anthology] Sycorax's Daughters, along with a lot of other, great female black authors.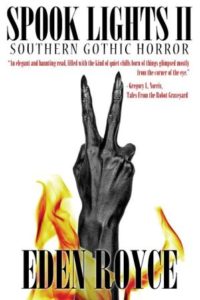 Eden: Spook Lights 2: Southern Gothic Horror was just released in January 2017. I'm working on a novelization of one of the stories from my first collection, Spook Lights. I have a story in Sycorax's Daughters, a collection of horror fiction and poetry by black women authors coming out this month (February 2017) and one in Shadows Over Main Street 2 (publication date TBD).
Scarlett: I've done copy editing and proofreading for two upcoming Woodbridge Press releases (Explorations: First Contact at the end of January, and Heart Blade by Juliana Spink Mills, coming in February.) I'm terrifically pleased with both of those and I think they'll be phenomenal. I've also just written another episode of The Lift, for you podcast fans, that will drop later this year, and I'm hoping this is the year I get a good novel/long novella plot dropped in my brain.
Any final thoughts on Women in Horror Month for 2017 (or any thoughts about your plans for Women in Horror Month for the years to come)?
Kristi: We're here every other month of the year as well. 🙂
Miracle: I hope that Women in Horror Month continues to receive hot attention by the industry and readers. One day, I also hope that there will no longer be just one month dedicated to women horror authors because there will be so many women involved in so many media vehicles, which will become the norm. I'm very grateful that a few doors have opened for some women, but it sure would be nice if all the doors opened for anyone who wish to transform her dreams into reality and to become visible by all.
K.Z.: A lot of people are still wondering if women really have a place in horror. Let's show them that we do. WIHM is a start. Soon, hopefully, it won't take a month-long celebration every year for people to recognize that women have and always will have a place in the genre.
Wendy: I always see people complain about the need for Women in Horror month—and about the need for Black History month, Indigenous Peoples Day, etc. Yes, it sucks that white male cultural products get the lion's share of attention. It sucks that we need to have special occasions to call out the contributions of other kinds of creators. But I know I've learned a lot from these kinds of promotional activities. Working on Lightspeed and Nightmare's Destroy series taught me more about women, LGBTQ, and people of color working in my field that I learned in a lifetime of library use. So I'm glad these things exist. They're a great way to help people broaden their genre experience. And heck, they're fun, too!
Lori: I just hope everyone will take the time to sample work from some of the excellent women writers who grace the genre.
Eden: I'm just so pleased at the success Women in Horror Month continues to achieve and I love chatting with the women authors and artists I meet and delving into their work. For Women in Horror Month in the years to come, I want to be able to promote more of their work as well as release more of my own.
Scarlett: I'm going to spend this year's WiHM reading a lot and finding new favorites. In years to come, I hope to be more physically involved. We're voices to be heard. We're the future.
Tremendous thanks to these eight fantastic authors for being part of my Women in Horror Discussion. Please read their work, now and every other month of the year. The horror genre is so much stronger thanks to their contributions!
Happy reading!