Welcome back to our Women in Horror Month celebration! For Part 2 of our Women in Horror 2017 discussion, these eight amazing authors and I discuss their favorite writers and stories as well as the female-penned stories they wish had gotten more attention in the past year. Plus, we talk about crafting female characters in horror and the tropes that sometimes go with them.
So without further adieu, take it away, ladies!
Who are your favorite female horror authors, and which of their stories in particular have resonated with you?
Kristi DeMeester: Livia Llewellyn creeps under my skin like few other writers. Her stories are unnerving and linger after having finished them. Her stories "The Engine of Desire" and "Omphalos" are things of terrifying loveliness. My God. She's so good. Damien Angelica Walters spins tales that somehow combine the lightest touch with horror. It's terribly difficult to select just one of her stories because I've read so many. Grab her collection Sing Me Your Scars or her novel Paper Tigers, and you'll see what I mean. Priya Sharma's "Fabulous Beasts" was one of my absolute favorite stories last year. Sarah Langan's novels are so incredibly wonderful. Helen Marshall's collection Gifts for the One Who Comes After is a book I can read again and again. "In the Year of Omens" encapsulates everything I love in a spooky story. Kelly Link blends strangeness into her stories that is the exact right level of disquiet. Her collections are also go-to reads.
Miracle Austin: The fantastic Shirley Jackson and Toni Morrison are two of my favorite horror authors—I have many more. "The Lottery" by Ms. Jackson and Beloved by Ms. Morrison are two that I continue to think about frequently—very powerful works!
K.Z. Morano: Some of the female horror authors I admire are Shirley Jackson, Daphne du Maurier, Gertrude Atherton, Angela Carter, Octavia Butler, Tananarive Due, Kelly Link, Kaaron Warren, Karen Russell, Kathe Koja, Helen Oyeyemi, Gwendolyn Kiste, and Damien Angelica Walters. I've always been a fan of Anne Rice's sensual and savage portrayal of vampires. And Mary Shelley's Frankenstein was one of the first books I borrowed from the school library. One of my favorite short stories in the horror genre is Charlotte Perkins Gilman's "The Yellow Wallpaper." And then there's Livia Llewellyn's beautiful and brutal masterpiece, "And Love Shall Have No Dominion" which still revolts, terrifies, and enthralls me in equal measures.
Wendy Wagner: I love Tananarive Due: her novel The Good House is set in the Pacific NW (I'm a PNW native), and it was just thoughtful and creepy and a great example of the haunted house genre. I love haunted house stories. I re-read The Haunting of Hill House almost every year. (Shirley Jackson, the author of Hill House, is a huge influence on me.) I'm also a huge fan of Daphne DuMaurier. The Birds is legendary, but I think her literary thriller, Rebecca, is my favorite work by her. It's so moody, so full of character. It's one the greatest character studies of all time. The Hitchcock film does it very little justice.
Eden Royce: Daphne Du Maurier's "The Blue Lenses", Shirley Jackson's We Have Always Lived in the Castle—I can see that story playing out in my hometown of Charleston. Jewell Parker Rhodes' Voodoo Dreams series. I also love Alyssa Wong's work; her story "Scarecrow" is fantastic.
Scarlett R. Algee: Oh gosh, the dreaded 'favorite author' question! Ruthanna Emrys–"The Litany of Earth" still astounds me, and I'm immensely excited that Winter Tide is coming. And Octavia Butler: she's not thought of as a "horror" author, obviously, but "Bloodchild" scared the hell out of me and gave me nightmares.
Julia Benally: So far, I love your stories and I'm beginning to love Scarlett Algee's stories. I absolutely adore your "The Clawfoot Requiem." That one had me on the edge of my seat. I also loved your "The Little Girl Who Came From the Sea." I loved reading "Tomb Wife" from Scarlett.
Related to the last question, what recent story (or stories) have you read in the last year that was written by a female horror author but didn't get as much attention as you think it deserved?
Kristi: Carrie Laben's "Postcards From Natalie" from The Dark. WOW. So good. Cate Gardner's "As Cymbals Clash" also in The Dark.
Miracle: There are many, but I'll have to say Cemetery Tours by Jacqueline E. Smith and Skin Witch: Tales of Soucouyants by Chanel Harry.
K.Z.: I think everyone should check out "When You Work for the Old Ones" by Sandra McDonald and "A Diet of Worms" by Valerie Valdes. I came across these stories in Nightmare Magazine so I suppose they reached a lot of readers. Even so, I would recommend these tales to those who haven't read them yet. Nightmare Magazine features female horror authors a lot and that's one of the many reasons why I support it.
Wendy: Oh, "The Low, Dark Edge of Life," by Livia Llewellyn, no doubt. It ran in the December issue of Nightmare Magazine, and it's just fantastic. I see it as the kind of story if Lovecraft had been born a woman—a furious, brilliant, fierce woman. It's a burning fever dream of weird.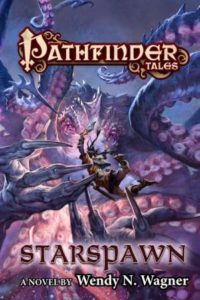 Eden: The Sleepless by Nuzo Onoh. Her brand of African horror resonates with me and is a refreshing change from some of the mainstream portrayals of Nigerian/Igbo culture. I absolutely love "Who will Greet You at Home" by Lesley Nneka Arimah as it shows how magical realism, fantasy, and horror intertwine. Priya Sharma's "Fabulous Beasts" is also a wonderful read as is Vicy Cross' Tuesday Apocalypse.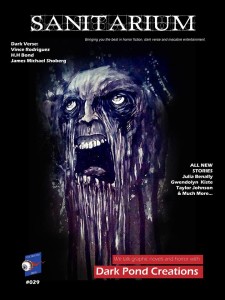 Scarlett: One stands out: Aliette de Bodard's "Lullaby for a Lost World". It's from Tor, so I was a bit surprised that I ran across it on Amazon and hadn't already heard of it. It's a beautiful and horrifying story about making sacrifices for what is perceived as the greater good, and what happens when that illusion of greater good is broken.
Julia: Personally I don't think anyone gets as much attention as they should. We all go through so much pain to write a story and then the readership is small because people don't read as often as they used to.
When you are crafting female characters in your writing, do you consciously steer clear of the usual tropes of horror, or do you allow the individual story to take shape and see where it takes you?
Kristi: I'm not much of a planner, so I tend to just let the stories take me where they will. My favorite stories are the ones that put girls/women in strange moments where the outcome will drastically change them and then let them work themselves out. Or not.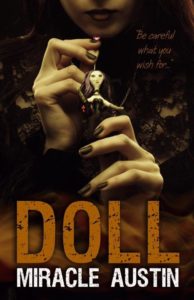 K.Z.: Most of the time, I just let my characters shape themselves. Still, I'm careful not to misrepresent my own sex. There's already too much of that going on in horror films, stories, and novels. So, each time I create a female character, I ask myself: "Would a real woman actually do/say this?"
Miracle: I usually allow the story to take shape and allow characters to take the reigns, which is the best part of writing to me. I revise, when needed, of course.
Lori: I really try not to use the tropes in obvious ways that have been done too often. The thing about tropes is they do give the reader benefit of the familiar. But with so many books out there, you really have to change things up in order to tell a story which feels different. As a reader I enjoy stories which challenge my expectations. Everyone loves a good twist! I try to surprise myself with how I can craft the story into something different.
Eden: I don't consciously steer away from horror tropes in my writing; I think telling the story takes precedence. Get the story written first, then you can edit it later. But having said that, I grew up around so many fascinating, yet flawed women that I tend to write characters that possess a variety of traits that make them full characters, not perfect creatures.
Scarlett: I have things I make conscious efforts to avoid. No rape (it almost never serves the plot, in my experience). No scantily clad women being chased upstairs by axe murderers. 95% of my horror protagonists are female, and they have minds of their own, so I just let them drive the story, even though they usually come to bad ends. That's actually another reason I like horror–the general lack of "happily ever after" is quite in tune with my experiences.
Julia: My characters form themselves after the story does. And then based on how the character is, the story is edited accordingly. Whenever I consciously try to make changes to a character, they throw a fit and won't work for me. Sometimes I feel like it's not up to me to steer them in any one direction. They like steering themselves.
So that's part 2 of our Women in Horror Month Discussion. If you haven't already, please check out Part 1 from last week, as well as the bios for all these wonderful writers!
Happy reading!