So we're entering our thousandth week in quarantine, which means we're all past due for our Jack Torrance moment. The ennui of not being able to be out in the world coupled with the gorgeous summer weather are definitely getting many of us down. But before you pick up the nearest ax and chop down your family's door just to say hi, consider attending one of these fabulous online events instead! That way, you'll get some obligatory human interaction and have a whole lot of fun in the process.
Profs and Pints Online: Folkloric Felines
What could be better than learning about folklore? Learning about folklore AND cats, that's what! Brittany Warman and Sara Cleto, the co-founders of Carterhaugh School of Folklore and the Fantastic, are hosting Folkloric Felines, an exploration of cats in folklore and fairy tales.  From the Yule Cat of Iceland to Puss in Boots, this lecture has got all the best tales for you cat lovers out there. This one is coming up tomorrow night, Friday May 29th, so if you're interested, get to registering here!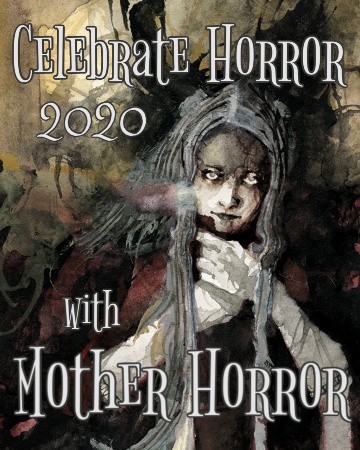 Nightworms' Celebrate Horror 2020 with Mother Horror
The incredible Mother Horror is having a birthday this month, and to celebrate, she's hosting a weekend-long reading series from May 29th to 31st with authors of some of her favorite books she's read so far this year! (Full disclosure: yes, I'm one of the authors, but even if you don't want to hear me read, there are plenty of other fantastic authors to check out!) There's a special Nightworms YouTube Channel, and you can learn even more about this event on the official Nightworms site!
Howard David Ingham's Lecture Series
If you follow my social media, you've probably already heard me yelling from the rooftops about the awesome writing of Howard David Ingham. I met Howard last year at StokerCon, but I already knew their work from their incredible Stoker-nominated book, We Don't Go Back: A Watcher's Guide to Folk Horror. Howard also does unbelievably great lectures on topics as unique and vast as folk horror, cult cinema, and identity horror, and they've even served as moderator for a masterclass last year with Ari Aster of Hereditary and Midsommar fame. Now Howard has taken their lectures online; you can find the whole series here, with the first seminar, "The Scam from Atlantis: The Occult Roots of Fake Archeology," scheduled for June 1st. Be one of the very cool kids, and get your ticket now by heading on over here. As someone who's attended Howard's past lectures, I can tell you with gusto that you won't regret it.
Sundays with Dracula
Several years ago, my husband and I were fortunate to visit The Rosenbach Museum in Philadelphia. A beautiful historic 19th-century building packed with so many incredible treasures, including countless rare books, it's a must-visit locale… once the world opens back up. For now, however, the museum has been hosting Sundays with Dracula, a live virtual conversation featuring one chapter of Dracula every week from now through November. It's a great way to take a fresh look at the classic novel. Plus, they're also featuring rotating guests including Dacre Stoker, Leslie S. Klinger, Grady Hendrix, and yours truly. Come to support a fabulous museum; stay for lots of vampire discussions!
Boroughs of the Dead: Macabre New York City Walking Tours
Author Andrea Janes not only writes about ghosts, she also hangs out with them. As the owner and founder of Boroughs of the Dead, a tour company based in NYC, she knows all the best spooky stories that will leave your horror-loving heart chilled and thrilled. Right now, with the city and the nation still under social distancing orders, all the tours have gone virtual. From the spooky history of Greenwich Village to Edgar Allan Poe's connection to the city, you can learn all about the specters of Manhattan and then some. Best of all, the virtual tours are currently available for free, so check out their next virtual tour date and get ready for some hauntings!
Raw Dog Screaming Press's Literary Events
Even before quarantine, Raw Dog Screaming Press has been championing online events as a way to ensure that those who can't travel to conventions still have a way to interact with those in the community. In keeping with that commitment, they've been hosting some fabulous author launches. Next up is the book launch for Albert Wendland's new science fiction poetry collection, Temporary Planets for Transitory Days: Poems of Mykol Ranglen. The event is on June 20th and will feature a reading and an interview with the author.
Raw Dog Screaming Press is also organizing Writing in the Dark, a three-day conference in September led by Tim Waggoner, so consider this your early notice about that fantastic event as well. It's sure to be a seriously great opportunity that horror writers won't want to miss.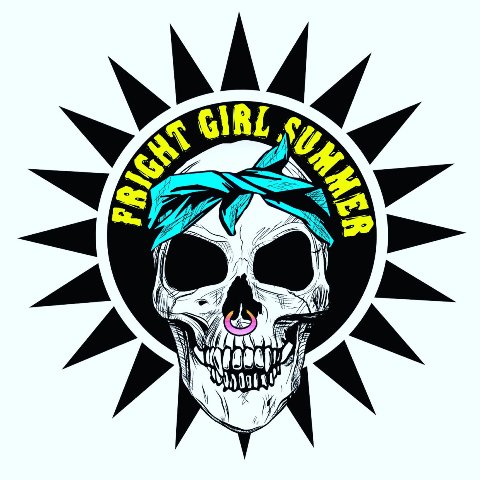 Fright Girl Summer
With all the in-person conventions canceled for the summer, it can be so disheartening to not have the sense of community that so many great cons foster. Fortunately, authors V. Castro and Sonora Taylor have got you covered. Their Fright Girl Summer is a book festival dedicated to women in horror, with a particular focus on women of color and QUILTBAG authors. This event will last all summer and will feature everything from interviews, readings, and essays to book promotion, free fiction, and an artist bazaar. Head on over to the brand-new website to learn more, because this is going to be one truly fantastic event series!
That's all I've got for now, but if you know of even more awesome online horror events, please feel free to comment on social media!
Stay safe in quarantine, and happy reading!