2021 is almost over, so I figure it's a good time to do my annual award eligibility post here at the old blog. As always, if you're recommending for awards and would like a copy of any of these works, please let me know, and I would be happy to send it over to you!
And now onward with what I've been up to in 2021!
"Sister Glitter Blood" (Violent Vixens, Dark Peninsula Press, August 2021)
Two lonely sisters discover a strange board game called "Sister Glitter Blood." As they begin to play in their dusty attic, they soon realize this game is watching them closer than they could have ever imagined. Framed through the board game's instructions, the story tracks the sisters as they try desperately to outpace the ghosts they've conjured, only to find themselves back in the attic years later with nothing to protect them besides the roll of the dice and each other. This has probably been my best-received work of the year with Reading Vicariously calling it "Genuinely creepy" and Rebecca Rowland of Ginger Nuts of Horror saying "it's worth buying the collection for this tale alone."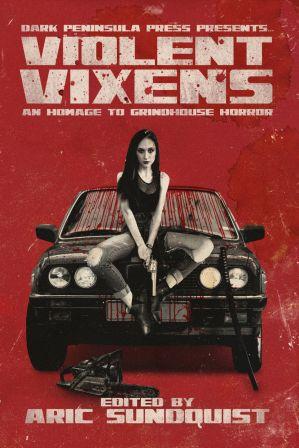 "The Mad Monk of the Motor City" (There Is No Death, There Are No Dead, Crystal Lake Publishing, August 2021)
The ghost of Rasputin descends on a broken-down apartment building in modern-day Detroit, and soon nearly all the tenants are under his preternatural sway. Only one withdrawn woman finds herself resisting his thrall as she does her best to solve the mystery of why he's returned and how to stop him. This anthology of occult horror has a fabulous table of contents and was the first time I got to work with editor Jess Landry since The Rust Maidens, so this one holds a special place in my heart.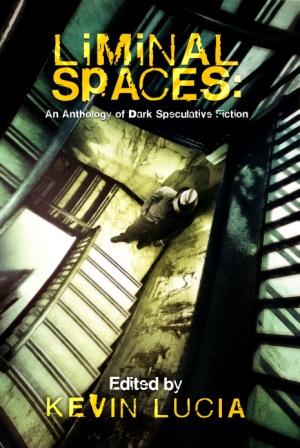 "The Haunted Houses She Calls Her Own" (Liminal Spaces, Cemetery Gates Media, September 2021)
The famed Black Dahlia finds herself living and reliving different versions of her own death, all while demanding for her own voice to be heard and also searching for a way out of the purgatory the world has created for her. I've long been fascinated and horrified by the real-life murder of Elizabeth Short, and this story is my ode to her and her memory. Writing about actual people is always tricky, but I hope I did her some semblance of justice in this story.
"Things to Do in Playland When You're Dead" (Shadow Atlas, Hex Publishers, November 2021)
An ethereal patron visits an amusement park called Playland-at-the-Beach on the final night before it closes for good, meeting a variety of strange specters along the way. San Francisco's now-defunct Playland at the Beach is such a fascinating piece of Americana, and it was so much fun to craft this short story around it. This is also another amazing table of contents—truly all of these books have incredible tables of contents—so it was an honor to be part of this one.
"The 9 Ghosts You'll Find at Mayfair Estate" (Nine, Editions du Chat Noir, July 2021)
So this one actually marks a first for my writing career: this story made its debut in French! A tour of a vast and haunted property slowly starts to unravel in increasingly horrifying ways, as one by one, a group of unusual phantoms introduces themselves.
In addition to my short stories, I also had four nonfiction pieces published this year, all of them featured at Tor Nightfire. My articles ran the gamut from fiction based on true-crime tales and the best witchy books to re-imagined fairy tales and the creepiest cats of horror. I think I say this every year, but I'm very hopeful that I'll have even more short nonfiction out next year. That's definitely the goal anyhow.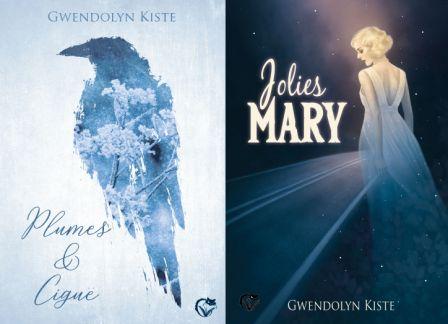 Beyond my new fiction and nonfiction, it was a busy year overall. The Invention of Ghosts was nominated for a Bram Stoker Award as well as a Ladies of Horror Fiction Award. The Spanish translation of The Rust Maidens was nominated for both an Ignotus and a Kelvin Award. Additionally, the Spanish translation of my Lucy Westenra story from Crononauta was also nominated at the Ignotus Awards. The French translation of Boneset & Feathers made its debut from Editions du Chat Noir, and the German translation of The Rust Maidens was released from Festa Verlag. I've made a number of sales for next year, including a new nonfiction article on Terrence Malick and the uncanny to Vastarien, and a new weird horror story, "To the Progeny Forsaken," to Dim Shores' Looming Low, Volume 2. My work will also have new translations in French, Spanish, and Italian next year and beyond.
Also, in what is truly a dream come true, my personal writing archive is now housed at the University of Pittsburgh's Horror Studies Collection. The drafts of my short stories and novels are now living in the same space as work from George Romero, John Carpenter, Wes Craven, Linda Addison, Kathe Koja, and so many other horror luminaries. I used to daydream about being a writer who had their archive at a major university, and now I am a writer who can say that. It's surreal and thrilling and I still can't believe it's really happened.
And of course, even more big news from the year: my third novel, Reluctant Immortals, had its cover reveal and release date announced: August 23rd, 2022! In case you haven't already heard me screaming from the rooftops about it, Reluctant Immortals follows Lucy Westenra from Dracula and Bertha Antoinetta Mason from Jane Eyre as they navigate 1967 California while trying to stop the toxic men from their past who have returned suddenly to their lives. You can find out more and read an excerpt at the Tor Nightfire blog.
All right, so that's more than enough for one year. I'm doing my best to stay hopeful overall for what 2022 holds, but with the current state of the world, hope is all I've got. Fingers crossed that next year will be much better than this one.
At any rate, happy reading, and happy New Year!