Welcome back for part two of our Women in Horror Month roundtable series! Last week, we checked in with our authors about what they've been working on and what Women in Horror Month means to them.
This week, we're discussing all about recommended female horror authors along with the publishers that support them! So let's take it away!
Let's focus on the positive for a moment: who are some editors and publishers that have shown their dedication to supporting female horror authors?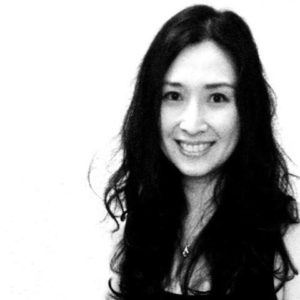 CHRISTINA SNG: All of the editors and publishers I've worked with have been supportive, as well as many who haven't yet accepted my work but have taken the time to advise me on improving my writing, of which I am deeply grateful for, Linda Addison, Dawn Albright, Mike Allen, F.J. Bergmann, Charles Christian, CC Finlay, Vince Gotera, David C Kopaska-Merkel, Terrie Leigh Relf, Teri Santitoro, David Lee Summers, Susan Shell Winston, to name a few. Our community has been kind and supportive to both old faces and new during the early days of the Internet (showing my age here) and now, although as with every community, there will be exceptions.
STEPHANIE M. WYTOVICH: Personally, I have to give a massive shout out to Christopher Golden, Gabino Iglesias, and Shane Douglas Keene, all three of who are feminist warriors for the women in our field. There's often not a day/week that goes by where they aren't supporting, marketing, or promoting female writers on their social media feeds, and it's really refreshing to see this.
S.P. MISKOWSKI: In my experience: Joe Pulver, Ellen Datlow, Ross E. Lockhart, Kate Jonez, Jess Landry, Justin Steele… I've met some wonderful people in horror and weird fiction.
JULIA BENALLY: I will say The Horror Zine, The Wicked Library Podcast, I've enjoyed stories from Black Static Magazine, Liquid Imagination, and Another Realm Magazine has good ones.
SABA SYED RAZVI: I feel like this is a challenging question for me because it can be so variable. I hope to learn more about this from the other panelists, but here is what comes to mind: I've seen a lot of positive attention in the HWA Newsletter, recently. Many of these are not strictly horror, but friendly to/welcoming of the genre. Hyacinth Girl Press. Sundress Publications. Coffee House Press. Menacing Hedge. Raw Dog Screaming Press. Fairytale Review. Finishing Line Press. Agape Editions. Ugly Duckling Presse. Chax Press. Fiction Collective 2. University of Hell Press. Rose Metal Press. Future poem Books. VIDA. I feel like my awareness of those who are supportive is often colored by my enthusiasm or awareness at any time. I'm often surprised when I see the catalogues of presses or the tables of contents of magazines, only to find that the male voices outnumber the female. I think this is a really great question, and that maybe it would be a great topic to explore during Women in Horror Month. I think I'm going to make it my mission to find a more thorough answer, this month…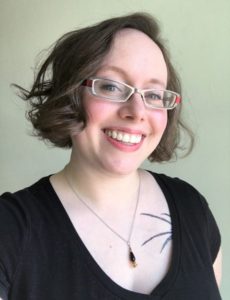 SARAH READ: Ellen Datlow, Andy Cox, Sean Wallace, Jess Landry, Dan Coxon, and Richard Thomas have been phenomenal. If you're looking for women in horror, their publications should be first on the list. And many others are making great efforts toward being more diverse and inclusive in their work. I see more effort and accountability. There's still a long way to go, but things are happening. Awareness is definitely happening, and I think any editor today who puts together an all-white-cis-male horror anthology knows that they're going to be alienating a lot of their potential audience. And if they don't care, well, that tells us everything we need to know about what not to read.
EMILY B. CATANEO: Michael Bailey, of the aforementioned Chiral Mad 2 anthology, has elevated quite a few female voices lately; Jess Landry, of Journalstone/Trepidatio Publishing, has edited a variety of female-written novels and short story collections in the past few years; and Sean Wallace and Silvia Moreno-Garcia over at The Dark have shown a dedication to diversity in their magazine, especially working to elevate the voices of women of color.
Who are a few female horror authors you wish more people were reading? Likewise, what are some recent horror books or stories by women that should have gotten more attention?
CHRISTINA SNG: I think your fiction is mesmerizing. I love Caroline Yoachim's flash fiction. The poetry of Linda Addison, Marge Simon, Jennifer Crow, Christa Carmen, Sara Tantlinger, Erin Sweet-Al Mehairi, and Stephanie Wytovich.
Your incredible THE RUST MAIDENS, Caroline's SEVEN WONDERS OF A ONCE AND FUTURE WORLD, Linda's CONSUMED, REDUCED TO BEAUTIFUL GRAY ASHES, Marge's WAR, Jennifer's THE FIRST BITE OF THE APPLE, Christa's SOMETHING BORROWED, SOMETHING BLOOD-SOAKED, Sara's THE DEVIL'S DREAMLAND, Erin's BREATHE, and Stephanie's SHEET MUSIC TO MY ACOUSTIC NIGHTMARE. Powerful, evocative work.
STEPHANIE M. WYTOVICH: Oh! I love making author/book recommendations, so some absolute must-reads are:
• Something Borrowed, Something Blood-Soaked by Christa Carmen
• "Slipping Petals from Their Skin" by Kristi DeMeester
• Hair Side, Flesh Side by Helen Marshall
• And Her Smile Will Untether the Universe by Gwendolyn Kiste
• I Am Not Your Final Girl: Poems by Claire C. Holland
• "The Changeling" by Sarah Langan
• "Horror Story" by Carmen Maria Machado
• "Death's Door Café" by Karron Warren
• "Necksnapper" by Emma Alice Johnson
S.P. MISKOWSKI: Anyone who likes subtle psychological and supernatural horror, especially ghost stories or strange stories, ought to read Lynda E. Rucker. She has two superb collections in print—The Moon Will Look Strange and You'll Know When You Get There—and her stories are frequently published in annual 'best of' anthologies. One of her stories won a Shirley Jackson Award.
If you write horror or aspire to, I also recommend the fiction of Lucy Taylor, Lisa Morton, Lisa Tuttle, and Gwendolyn Kiste. I'm not including you to be nice because you invited me to your blog. I think what you're doing, formally, stylistically, is unusual. When the right structure meets the right theme in a Kiste story, the effects are stunning, amazing.
JULIA BENALLY: I have a small list of who I'm a fan of: Scarlett R. Algee, you, Miracle Austin, and Jamie R. Wargo. But as for the new, I've found only one. Her name is Barbara Avon. She usually writes romance, but she also hops into horror. She had a book called "Speed Bump" that came out last year. It's about this guy trying to get home for Christmas and he has several freaky adventures along the road. Her stuff reads like watching a movie. You can just see everything play out so well. Another book I really enjoyed was by Jamie R. Wargo, called Coyote Ridge. That one was really fun to read. These two people run over a coyote puppy and unleash these monsters from legend on themselves. I am a monster fan, so I was all about this. Both of these books are on Amazon.
SABA SYED RAZVI: So, writers whose works (which I consider horror, but which may also be categorized differently by the author) I've been reading recently include Elizabeth Hand, Quintan Ana Wikswo, Joyelle McSweeney, Caitlin R Kiernan, Lucie Brock-Broido, Stephanie Wytovich, YOU (Gwendolyn Kiste!), Nikki Ducornet, Shelly Jackson, Kit Whitfield, Elizabeth Kostova, Damien Angelica Walters, Marge Simon, Christina Sng, Marjorie Liu, Lee Murray. I find women's voices are finding expression in poetry and short fiction often, lately. I've been impressed by what I've read in the past few years. As always, I think the Stoker ballot is a great source for good new works, but so is the Elgin Award nomination list (it isn't always horror, but there's some good overlap).
SARAH READ: I want to see more people reading more horror in general–especially from women and genderqueer authors, but a few of my recent favorites are: Letitia Trent, Eden Royce, Caitlin R Kiernan, Jordan Kurella, Rena Mason, Lisa Morton, Rebecca Jones-Howe, Nnedi
Okorafor, Premee Mohamed, Gwendolyn Kiste, Maria Haskins, Helen Oyeyemi, Karen Runge, Emma Johnson, Nicole Givins Kurtz, Mercedes Murdock Yardley, Tananarive Due, Jessica McHugh, Helen Marshall, Gemma Files, Angela Slatter, Anya Martin, Julie C. Day, Carina Bissett, E. Catherine Tobler, JS Breukelaar, Kaaron Warren, Maria Dahvana Headley, Megan Arkenberg, Rhonda Eikamp, Silvia Moreno-Garcia, and a few dozen others, but I should stop or we'll be here all day. There are hundreds. Anyone who says it's hard to find is reading with blinders.
EMILY B. CATANEO: These days, I've actually been reading more fiction that's classified as literary, because of the aforementioned MFA program, so I feel out of the loop in regards to women who are writing fiction that's classified as horror. However, I do want to draw horror fans' attention to the fact that plenty of literary-classified fiction is actually tinged with the horrific. Clare Beams' We Show What We Have Learned and Other Stories, for example, is crawling with gothic creepiness. And Otessa Moshfegh's Eileen is a thriller for the ages.
Thanks again to our amazing featured authors, and head on back here next week for the final part of this year's Women in Horror Month interview series!
Happy reading, and happy Women in Horror Month!