Welcome to February, and more importantly, welcome to Women in Horror Month! I am super thrilled that I'm once again doing a roundtable interview series to celebrate the month!
So before I start unveiling the Q&A next week, allow me to introduce our incredible authors who are part of this year's interview series!
Julia Benally began on a dark and stormy night on the Fort Apache Reservation. She loves to run around in the mountains, snow is her element, and wonders at strange people who love the desert. In 2009, she graduated from Brigham Young University in Utah and began her long painful climb up the writing mountain. Her book Pariahs came out almost without her knowing because she wasn't sure how to work the publishing button, and went through a slight panic attack. She's been published in several magazines over the years, including The Horror Zine, Hellbound-books' anthology Graveyard Girls, Liquid Imagination and Enthralled Magazine.
Emily B. Cataneo is a writer and journalist. Her work has appeared in magazines such as Nightmare, Lightspeed, The Dark, and Lady Churchill's Rosebud Wristlet, and her debut short fiction collection, Speaking to Skull Kings and Other Stories, was released from Journalstone in 2017. She calls New England home, and is currently based in Raleigh, North Carolina, where she's completing her MFA at North Carolina State University. She's a 2013 Odyssey Writing Workshop and a 2016 Clarion Writers Workshop graduate. She likes hats, crafts, and dogs.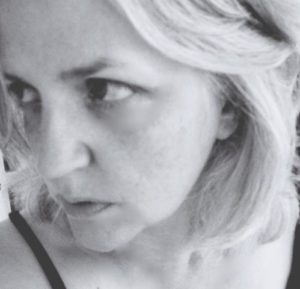 S.P. Miskowski is a recipient of two National Endowment for the Arts Fellowships. Her stories have been published in numerous magazines and anthologies including Haunted Nights, The Madness of Dr. Caligari, Darker Companions: Celebrating 50 Years of Ramsey Campbell, and The Best Horror of the Year, Volume Ten. Her second novel, I Wish I Was Like You, was named This Is Horror 2017 Novel of the Year, received a Charles Dexter Award from Strange Aeons, and was a finalist for a Bram Stoker Award. Her books have received three Shirley Jackson Award nominations. Her latest novel, The Worst Is Yet to Come, is available from JournalStone/Trepidatio.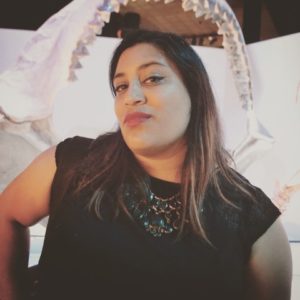 Saba Syed Razvi is the author of the Elgin Award nominated collection In the Crocodile Gardens (Agape Editions) and the new collection heliophobia (Finishing Line Press), which appeared on the preliminary ballot for the Stoker Award, as well as the chapbooks Limerence & Lux (Chax Press), Of the Divining and the Dead (Finishing Line Press), and Beside the Muezzin's Call & Beyond the Harem's Veil (Finishing Line Press). Her poems have appeared in several literary journals, as well as in anthologies such as Carrying the Branch: Poets in Search of Peace, Voices of Resistance: Muslim Women on War Faith and Sexuality, The Loudest Voice Anthology, The Liddell Book of Poetry, Political Punch: Contemporary Poems on the Politics of Identity, The Rhysling Anthology, Dreamspinning, & The Horror Writers Poetry Showcase Volume V. Her poems have been nominated for the Elgin Award, the Bettering American Poetry Awards, The Best of the Net Award, the Rhysling Award, and have received a 2015 Independent Best American Poetry Award. She is currently an Assistant Professor of English and Creative Writing at the University of Houston in Victoria, TX, where in addition to working on scholarly research on interfaces between contemporary poetry and science, on mysticism in speculative and horror literature, she is writing new poems and fiction.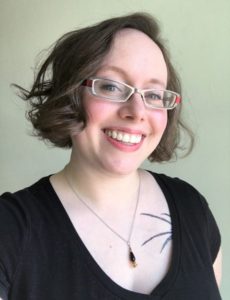 Sarah Read is a dark fiction writer in the frozen north of Wisconsin. Her short stories can be found in Gamut, Black Static, and other places, and in various anthologies including Exigencies, Suspended in Dusk, BEHOLD! Oddities Curiosities and Undefinable Wonders, and The Best Horror of the Year vol 10. Her novel The Bone Weaver's Orchard is now out from Trepidatio Publishing, and her debut collection will follow in late 2019. She is the Editor-in-Chief of Pantheon Magazine and of their associated anthologies, including Gorgon: Stories of Emergence. She is an active member of the Horror Writers Association. When she's not staring into the abyss, she knits. Keep up with her at www.inkwellmonster.wordpress.com.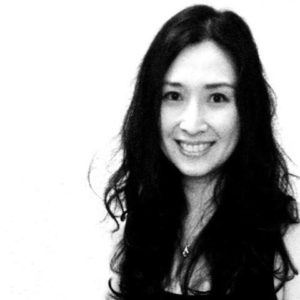 Christina Sng is an award-winning poet, writer, and artist. Her work has appeared in numerous venues worldwide, including Apex Magazine, Dreams and Nightmares, Fantastic Stories of the Imagination, New Myths, and Polu Texni. She is the author of the Bram Stoker Award winning A COLLECTION OF NIGHTMARES (Raw Dog Screaming Press, 2017) and Elgin Award winner ASTROPOETRY (Alban Lake Publishing, 2017). Her poems received nominations in the Rhysling Awards, the Dwarf Stars, as well as honorable mentions in the Year's Best Fantasy and Horror, and the Best Horror of the Year. Christina is also an avid gardener and an accomplished musician, and can be found most days in a dark corner deadheading her flowers while humming Vivaldi to the swaying branches. Visit her at http://www.christinasng.com and connect on social media @christinasng.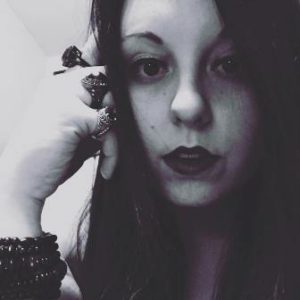 Stephanie M. Wytovich is an American poet, novelist, and essayist. Her work has been showcased in numerous anthologies such as Gutted: Beautiful Horror Stories, Fantastic Tales of Terror, Year's Best Hardcore Horror: Volume 2, The Best Horror of the Year: Volume 8, as well as many others.
Wytovich is the Poetry Editor for Raw Dog Screaming Press, an adjunct at Western Connecticut State University, Southern New Hampshire University, and Point Park University, and a mentor with Crystal Lake Publishing. She is a member of the Science Fiction Poetry Association, an active member of the Horror Writers Association, and a graduate of Seton Hill University's MFA program for Writing Popular Fiction. Her Bram Stoker Award-winning poetry collection, Brothel, earned a home with Raw Dog Screaming Press alongside Hysteria: A Collection of Madness, Mourning Jewelry, An Exorcism of Angels, and Sheet Music to My Acoustic Nightmare. Her debut novel, The Eighth, is published with Dark Regions Press.
Follow Wytovich at https://www.stephaniemwytovich.com/ and on twitter @SWytovich.
So those are the seven fabulous women that I'll be featuring in the coming weeks! As always, be sure to head on back here throughout February for all the interview goodness!
Happy reading, and happy Women in Horror Month