Welcome back, and welcome to Women in Horror Month! Throughout the month of February, I'm absolutely thrilled to be featuring a roundtable interview series with a group of supremely talented female horror authors! I'll be talking with them about their work, their inspiration, as well as their hopes for the future of women in horror.
So without further adieu, here are the awesome female authors who are part of this year's roundtable!
Erin Sweet Al-Mehairi is a writer, editor, and PR Professional with degrees in English, Journalism, and History. Breathe. Breathe., published by Unnerving in 2017, was her debut collection of dark poetry and short stories and was an Amazon #2 best-selling paid title in women's poetry, behind NYT best-seller Rupi Kaur, and top five in horror short stories several times since its publication. Her work has been called raw, honest, evocative, and beautiful. She has poems and stories featured in several other anthologies and magazines, including the recent 7 Deadly Sins of the Apocalypse which was an Amazon #1 paid best-seller in horror anthologies upon release, was the co-curating editor in 2018 for the gothic anthology Haunted are these Houses, and is the editor of the 2020 anthology Survive with Me. As an editor and publicist, she assists publishers and authors in the horror, fantasy, sci-fi, and historical genres and has worked on and with many award-winning and nominated titles for the Bram Stoker Award, Shirley Jackson Award, and more.
Within the publishing world in an effort to support book communities, besides managing her own site Oh, for the Hook of a Book!, she also has conducted interviews and written reviews and features for Beneath the Underground, The Horror Tree, Machine Mean, and more in the horror genre, as well as served as an independent award judge in the historical fiction genre.
She is currently completing two poetry collections and a short story collection with more in the works. Find more about Erin at www.hookofabook.wordpress.com or follow her on Twitter (@erinalmehairi).
Violet Castro is originally from Texas, but now resides in London with her partner and three children. Her books include: Maria The Wanted; The Erotic Modern Life of Malinalli The Vampire; Switchblades and Hairspray (Feb 2020- Unnerving); Rigor Morbid: Lest Ye Become – "The Latin Queens of Mictlan"; Co-editor of Latinx Screams. A Latinx horror anthology from Bronzeville Books (Fall 2020); and Latino Book Month Curator for StoryBundle (May 2020). Violet writes book and film reviews for SciFi & Scary and Latin Horror as well as contributing articles to Ginger Nuts of Horror, Ladies of Horror Fiction, Burial Ground and Kendall Reviews. You can find out more about V at www.vvcastro.com or @vlatinalondon on Instagram and Twitter.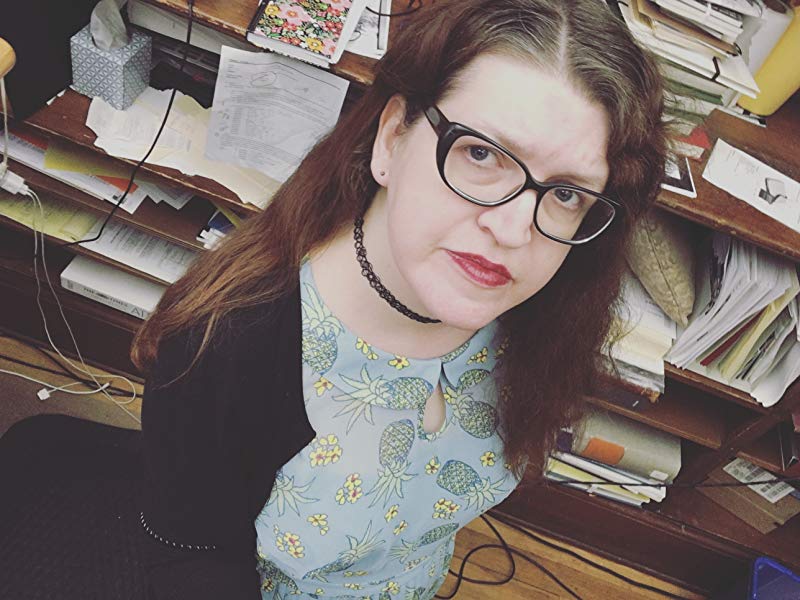 Larissa Glasser is a librarian-archivist from New England. She writes dark fiction centered on the lives of trans women, library science, and heavy metal. Her work is available in Transcendent 3: The Year's Best Transgender Themed Speculative Fiction (Lethe Press) and Tragedy Queens: stories inspired by Lana Del Rey and Sylvia Plath (Clash Books). Her debut novella F4 is available from Eraserhead Press. She is on Twitter @larissaeglasser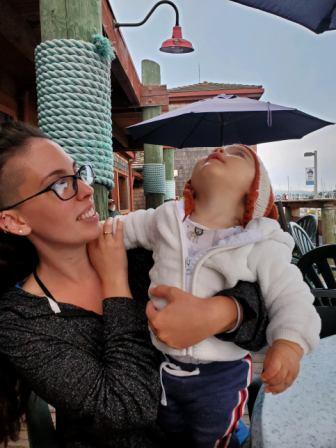 Mackenzie Kiera holds an MFA in Fiction and Nonfiction Writing from the University of California, Riverside where she studied with Dr. Stephen Graham Jones. She is the author of over 30+ articles, essays and short stories that have appeared in Gamut Magazine, The Mighty, The Nervous Breakdown, The Manifest-Station, Ink Stains Anthology Vol. IV, and This Is Horror. For several years, she was a contributing author to LA's The Last Bookstore's blog Dwarf+Giant, where she reviewed books and interview authors. Currently, she is the co-host of a dark fiction podcast: Ladies of the Fright, and is the author of a forthcoming novella ALL YOU NEED IS LOVE AND A STRONG ELECTRIC CURRENT from Unnerving.
Michelle R. Lane writes dark speculative fiction about women of color who battle their inner demons while falling in love with monsters. Her work includes elements of fantasy, horror, romance, and occasionally erotica. Her short fiction appears in the anthologies Dark Holidays, Terror Politico: A Screaming World in Chaos, and The Monstrous Feminine: Dark Tales of Dangerous Women. Her debut novel, Invisible Chains (2019), is available from Haverhill House Publishing. She lives in South Central Pennsylvania with her son. You can follow her blog, Girl Meets Monster, where she talks about some of her favorite subjects: reading, writing, and monsters: https://michellerlane.com/.
Lisa Quigley is a writer, mother, wife, and irreverent witch living in New Jersey. She holds an MFA in Creative Writing from the University of California, Riverside's low-residency program in Palm Desert. Her work has appeared on The Manifest Station, Dwarf + Giant, Automata Review, and Unnerving Magazine. She is the co-host of the dark fiction podcast Ladies of the Fright and a columnist for This Is Horror. Her debut novella, Hell's Bells, is coming in May 2020 from Unnerving.
Of Trinidadian descent and hailing from Jersey City, NJ, Zin E. Rocklyn's stories are older than her years, much like the name she's chosen to pen them under. Her work is currently featured in the anthologies Forever Vacancy, 2017 Bram Stoker Nominated Sycorax's Daughters of which her story Summer Skin was longlisted for Best of Horror 2017, Kaiju Rising II: Reign of Monsters, Weird Luck Tales No. 7, Brigands: A Blackguards Anthology, and Nox Pareidolia. Her non-fiction essay "My Genre Makes a Monster of Me" was published in Uncanny Magazine's Hugo Award-Winning Disabled People Destroy Science Fiction and Fantasy 2018 issue. Tor.com will be publishing her latest release in March of 2020. Her personal website, terizin.com, is currently under construction, so stay tuned for all of her weirdness in HTML form. In the interim, you can follow her on Twitter @intelligentwat.
So those are our seven amazing women who are part of this year's roundtable! Stay tuned for the interviews to commence later this week!
Happy reading, and happy Women in Horror Month!