Welcome back once again! For this week's interview, I'm thrilled to present the awesome Lloyd Green. Lloyd is a writer with quite an impressive resume. He's penned numerous short stories and novels, and he has an impeccable eye for research in his historical genre-blending fiction.
Recently, Lloyd and I discussed ghosts, horror, and how his incredible writing career came to be.
A couple icebreakers to start: when did you first decide to become a writer, and who are some of your favorite authors?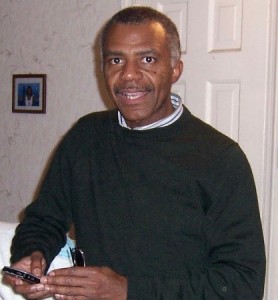 First of all, Gwendolyn, I'd like to thank you so much for the opportunity to be interviewed.
I've been writing short stories since I was a teenager and I've always been interested in reading science fiction and horror novels. I didn't seriously think about being a writer until seven years ago. A high school friend, who now lives in another country, located me through Facebook. I proceeded to email her pages and pages of narrative in an attempt to bring her up to date about decades of relationships, jobs and family. She repeatedly commented that what I was sending her seemed more like a fascinating book and asked if I had ever considered writing. Some of the material in those letters, I eventually used in my first book Reflections of EL: In Search of Self. So my need to seriously write science fiction and fantasy really began with this first fan and it expanded from there.
Without a doubt, Stephen King is my all time favorite writer. I've been reading his work since Carrie first called out to me from the retail bookshelf. The man writes his characters and plots as if he were standing there watching the action. Second is Frank Herbert because of his effective world and history building as shown in his Dune series and finally there's Orson Scott Card beginning with his book Ender's Game. I admire the plot twists and secrets in this book and also the following ones in the series.
You and I share a bit of educational background: we both hold psychology degrees. Has your education ever worked its way into your writing in surprising ways, and do you have any advice to newer writers out there about how to get inside the heads of their characters?
If I've learned anything, I recognize not to compartmentalize a character. When writing about a criminal, don't just figure that he must have had a dark past and he has to be evil to the core. His course might have begun with the purest of intentions. The real core of the character is the reasons for the decisions he makes. The more his reasoning feels similar to the reader, the more a reader will identify with the criminal and understand the path that he takes in an attempt to accomplish his goals. Understanding the criminal's motivations also means the reader understands that there are layers of good and evil in all of us. We are all complicated beings but above all else, we yearn to be noticed and heard.
The same holds true for the intellectually disabled individuals who I worked with for decades. Recently, I wrote a short story, "Poor Interfaces," which describes the relationship between a staff person and the one that he cares for. Being able to relate to the disabled as people who have something in common with you instead of people who are different, moves the relationship from administrator or direct caregiver to one of friendship. There will always be the professional side that has to be maintained but in the long run we are more drawn to help our friends because we feel that we are also helping ourselves.
Your work often touches upon a variety of paranormal elements. Have you always been a fan of the horror and fantasy genres?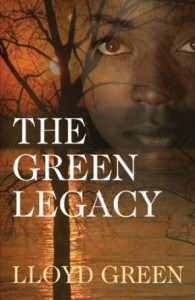 As far back as I can remember. As a child, I was scared to death of horror movies. When I finally understood that my imagination and what I thought might happen was scaring me worse than the actual event, everything changed. After this realization, I began to look forward to the presentation of the rush of fear that the writers and/or directors were serving up.
I've always believed in otherworldly life. We usually become afraid of whatever cannot be concretely explained. I've only had one paranormal experience and to this day, I'm not certain if it was real. One morning in 1994, I woke up to find an elderly woman standing a few feet away from my bed. From behind her, sunlight softly bled through the sheer window curtains. Her entire form was shimmering as if she were glowing. Her stringy hair was bleached white and her outstretched gnarly hands reached out towards me. She did not say a word and for this I was thankful because I feared what message she might present to me. I shut my eyes in terror, praying that this horror was not real.  When I was brave enough to open one eye, she was not there. I've never been able to determine whether the entity was real or a dream.
In my writing, I use mystical and/or frightening characters that are just a bit too human. I get the reader to identify with the seemingly odd character by writing about them as if they were a close friend or family member. This would slowly get the new acquaintance crawling under the reader's skin because they feel they understand the character. In spite of the character being frightening, this finally leads to the reader caring when the creature is not making appropriate decisions. A successful writer has learned to realistically portray the monster, which lives in all of us.
In some of your work, including The Green Legacy, which takes place in the nineteenth century, you interweave elements of historical fiction. What is your research process when writing a time period piece?
I love historical fiction because there is a frame of reference that the reader might already be familiar with. After I decide on the time period, I dig into finding as much information on the town and its people as possible. There will always be fact-finders who will stop what they are reading in order to look up the background circumstances that the writer is describing. Since I'm going through the trouble of documenting and presenting, it only makes sense that I deal with information that can be proven. It cuts down on arguments and it's a lot less embarrassing when others begin to pick apart facts.
While putting together my book, The Green Legacy, I started with a search of my own family tree. I came across a branch that held two different names for the same distant relative. That made it difficult to verify who this person was and her true place within the family. In this case, I collected as much history as I could from relatives and again explored Ancestry.com in an attempt to verify her place in the Green family lineage. Only after all of this did I begin to include this person as part of what I call factual family history. After this foundation was set, I then moved into the fictional story that I really wanted to tell, which is about a sixteen-year old with psychic abilities who is sold into slavery and her secret agenda.
You've written both novels and short stories. How is your process different (or similar) depending on the length of the work?
Not really different. I write out my general ideas but I eventually turn it all into a chart. How extensive the chart becomes will sometimes determine the length of the story. The chart is necessary to ensure consistency between plot twists and secrets. As most writers know, you can never say, "I'm going to write a 350-page speculative fictional story today." Stories take on a life of their own and they will be as long as they need to be. My outline simply helps with consistency because it drives me nuts to proofread and find facts out of place or secrets mistakenly revealed too early.
Out of your published stories, do you have a personal favorite?
That's easy. "Halloween – 1979." It was published through Sanitarium Magazine. It's a short story about two couples that decide to visit a well-know haunted house on Halloween night. One participant discovered that the creeping fear was not contained within the established house of horrors. The basis for this disturbing story is based on a factual personal event.
Huge thanks to Lloyd Green for being our featured author this week! Find him online at EndlessPerceptions.com and at LloydGreen.org. You can also follow him on Facebook and Twitter.
Happy reading!