So you may have already heard me screaming from the rooftops about this, but just in case you missed it…
I have a new novel coming out next year!
*screams from the rooftops once again while twirling with joy*
The Haunting of Velkwood is due out from Saga Press on March 5th, 2024. This story is one of the most personal things I've ever written, and I'm beyond thrilled for it to make its way into the world.
Last month, The Lineup was gracious enough to do the exclusive cover reveal, which also included a few words from me about the novel. For those of you who missed it, you can see more about it right here.
And now since it's been a few weeks since the cover reveal at The Lineup, I'm going to go ahead and post the gorgeous art here on my own blog. So without further adieu, behold the gloriously creepy suburban cover!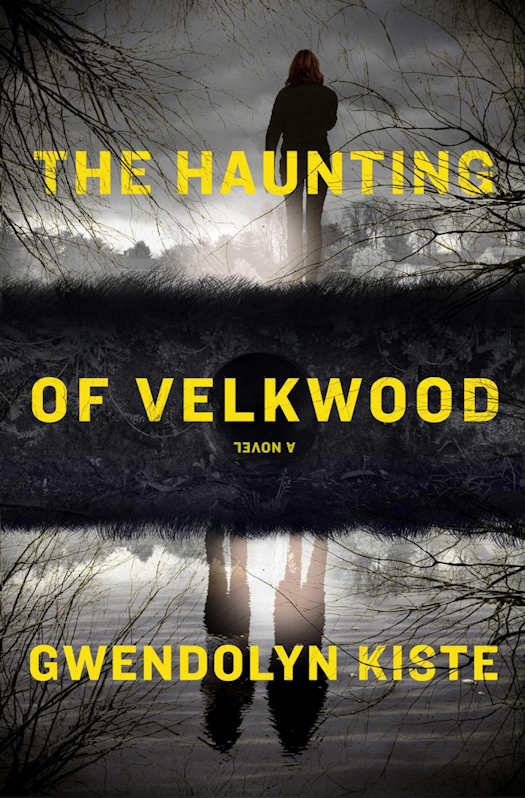 I'm seriously over the moon for this surreal little cover, and it represents the strangeness and darkness of the book so well. For those of you who have read my work, The Haunting of Velkwood is probably most tonally and thematically similar to The Rust Maidens; both stories are about small, insular neighborhoods and the women who bear the weight of their families' worst impulses, all with supernatural consequences.
Unlike The Rust Maidens, though, Velkwood is definitely a very queer book. I'm putting that out there now, because for a long time, the queer content in Reluctant Immortals wasn't mentioned as much as I'd hoped it would be in reviews and the like. (That being said, Reluctant Immortals ultimately won the Lambda Literary Award for Bisexual Fiction, so the LGBTQ+ themes did eventually get noticed in a big way, which seriously means the world to me.)
Anyway, if you've gotten this far in the blog, then you must be at least a little interested in The Haunting of Velkwood. So here's the official description:
From Bram Stoker Award­–winning author Gwendolyn Kiste comes a chilling novel about three childhood friends who miraculously survive the night everyone in their suburban neighborhood turned into ghosts—perfect for fans of Yellowjackets.
The Velkwood Vicinity was the topic of occult theorists, tabloid one-hour documentaries, and even some pseudo-scientific investigations as the block of homes disappeared behind a near-impenetrable veil that only three survivors could enter—and only one has in the past twenty years, until now.
Talitha Velkwood has avoided anything to do with the tragedy that took her mother and eight-year-old sister, drifting from one job to another, never settling anywhere or with anyone, feeling as trapped by her past as if she was still there in the small town she so desperately wanted to escape from. When a new researcher tracks her down and offers to pay her to come back to enter the vicinity, Talitha claims she's just doing it for the money. Of all the crackpot theories over the years, no one has discovered what happened the night Talitha, her estranged, former best friend Brett, and Grace, escaped their homes twenty years ago. Will she finally get the answers she's been looking for all these years, or is this just another dead end?
Award-winning author Gwendolyn Kiste has created a suburban ghost story about a small town that trapped three young women who must confront the past if they're going to have a future.
Needless to say, I'm so very proud of this book, and I can't wait for the release date. I'll be merrily discussing it plenty more for the rest of this year and into next, so be prepared for lots of talk about hauntings, family secrets, and the women who break toxic cycles. In the meantime, feel free to pre-order the novel if you're so inclined!
*screams from the rooftop with joy once again*
Happy haunting, and happy reading!