Welcome back for a brand-new horror roundtable! In case you hadn't heard, we're currently in the middle of Fright Girl Summer, an awesome online book festival organized by V. Castro and Sonora Taylor. This festival, which kicked off back in June, celebrates female horror authors, especially authors of color, QUILTBAG authors, and indie authors.
So in honor of Fright Girl Summer, I'm beyond thrilled to spotlight seven incredible female horror authors for the entire month of August! For the next four weeks, we'll be discussing what horror means to these authors, how they got started in the genre, and where they hope to see horror go in the coming years.
And without further adieu, let's get started with Part One!
Welcome to this month's roundtable! Thank you so much for joining me! Please tell us a bit about yourself, your work, and how you got into horror.
EDEN ROYCE: I'm Eden Royce and I write a variety of genres, most often Southern Gothic, dark fantasy, and folk horror. I grew up on horror; many of my weekends growing up were spent with my mom and grandmother watching those old black-and-white Hammer movies. I'm from a culture of storytellers and I'm from Charleston, SC, a city of ghosts, and that's always been a part of my writing.
GABY TRIANA: Thanks for having me, Gwendolyn (ever since I interviewed you for my blog The Witch Haunt, I have wanted to call you Gwednesday)!
About me, I have been writing since I was a child and publishing books since 2002, everything from YA comedy, to romance under a pen name, to paranormal suspense, to witchy horror. I've published with Simon & Schuster, HarperCollins, and Entangled, and I've indie published under my own imprint, Alienhead Press, as well. Ten novels are under my own name, five under a pen name, and 50+ as a ghostwriter. My most-read novels are The Haunted Florida series starting with ISLAND OF BONES, WAKE THE HOLLOW, and CAKESPELL.
I got into horror because I loved reading anything scary, occult, paranormal, or terrifying as a child. I was never into the books other kids were reading. I wanted my stories intense, so I was already reading adult suspense by the time I was 10. To this day, I have no idea how I ended up writing YA or romance comedies, because I never read books in those genres until I was an adult, ghostwriting for clients. In my heart, the occult still reigns supreme.
LINDA D. ADDISON: Hi, I'm Linda D. Addison, the second oldest of 10 children. I have been living in an active imagination from my earliest memories; meaning I saw magic and strange unreality in what others call Reality forever. I'm known for my horror poetry, but I also have published fiction in horror, SF and fantasy. I've received five HWA Bram Stoker awards for poetry and received their Lifetime Achievement award. Writing horror wasn't a conscious decision, it evolved out of exploring my own pain/fears and my reactions to the shadows in the world.
V. CASTRO: I'm Violet, or V.Castro. I am a Mexican American woman originally from Texas.
I like writing horror that incorporates my Mexican American culture, Mexican folklore and urban legend, and writing Latinas for all the leads. I also write a lot of sex because I'm sick of our sexuality and bodies being misrepresented. If I don't write it a man will.
I got into horror because as a mother of 3 I found myself missing something. I love my children, yet wanted something for myself. As a long time horror junkie I decided to just start. I sat down and have not got up since. Also, there is very little Latina representation in horror. I wanted to infuse my culture into my stories and old tropes.
R.J. JOSEPH: I'm a Texas based writer with the second very best day job of teaching college English classes. I got my MFA through Seton Hill University's Writing Popular Fiction program. I went in as a romance writer and a closeted horror writer and came out a better writer all the way around. I also sort of fell into academia and loved it, so I stayed. I now write primarily horror creative pieces and academic pieces about horror. I mostly write about the intersections of race and gender in the horror genre and popular culture.
I'm a lifelong horror fan, having read Stephen King's Carrie at a really, really young age. His works helped to feed my obsession with monsters, real and imagined. I come from a reading household where everyone read heavily. My father was a horror and sci-fi fan, my mother was a romance reader. It was the South, kissy kissy was bad, so they hid the romance novels and magazines. They didn't hide the horror novels or comics. This is what they got for those half efforts.
I also have a lot of teenagers at home. My husband and I have a huge blended family of eleven. Four of those are grown up. The other seven are always around the house, devouring everything that doesn't eat them first. They're my locusts.
G.G. SILVERMAN: Hi, Gwendolyn! Thanks for having me! I'm a female and feminist author, currently living just north of Seattle, Washington—the conceptual home of Twin Peaks, and the real home of Sasquatch, allegedly. I'm also the daughter of immigrants.
As for my work, currently I'm focusing primarily on short speculative fiction, which lives somewhere in the shadows between horror and dark fantasy, with a bit of SF thrown in there on good occasion. I also write poetry, and it tends toward the darkly fantastical, with elements of horror.
I've been a horror fan since I was very young, when I got up in the wee hours on a Saturday morning and flicked on my family's small, grainy, black and white television, and was greeted by some late night/early morning horror film. The imagery wasn't graphic in the sense of blood and guts, but it was shocking in the sense that it portrayed a sibling potentially drowning another sibling, if my memory serves me. I remember having this sense of awakening to the frightening potential of humans to hurt each other. It made me wonder, did I have that potential? I loved my younger brother deeply, and would have been devastated if anything happened to him, so the film scared me and made me view horror as a way of learning about the world. I think this was really healthy for me, because it made me realize that though the world wasn't 100% safe, that one could navigate it, with enough preparation.
Then I was introduced to Stephen King's THE SHINING at the ripe old age of 9. A friend had loaned it to me, after he swiped it from his older brother. It was definitely forbidden reading material, and I snuck it home in my backpack, then read it under the covers, by flashlight. It was deeply terrifying, especially the bathtub scene, and that image has been seared in my memory ever since.
After that, I couldn't get enough horror. Though it would be a while before I got my hands on anything adult again, I was reading everything I could find in our small town library that had anything to do with the paranormal. I remember being scared so thoroughly by vampire stories as a kid, that I locked the windows shut on hot summer nights and sweltered. Good times.
Shortly after that, I wrote my first short horror book in 4th grade, "Tara and the Haunted Doll," named for my friend. I did the illustrations myself with fruity-smelling markers. My friend Tara was not impressed, but I had fun. The rest is history, I guess.
SONORA TAYLOR: Thanks for having me! My name is Sonora Taylor. I've been writing stories off and on my whole life, but got serious about it in 2016. I began to publish my work in 2017, and got my first anthology acceptance in 2018.
I like to keep my horror varied, but my work tends to be character-driven, especially with anxious minds. I also like taking innocuous things in daily life–stick figure families, a bulletin board with children's accomplishments on them, etc.–and give them a sinister twist.
This interview series is in honor of the fabulous Fright Girl Summer, an online book festival for women in horror fiction. This year has seen many book events go to an online-only format for obvious reasons. How has this year changed your own approach to writing?
EDEN ROYCE: It hasn't changed my approach to writing, honestly. I'm a homebody for the most part so I don't attend many events. I'd planned to have a book launch party closer to my novel's release date, so I may need to rethink that, but I still hole up in my office and write most days.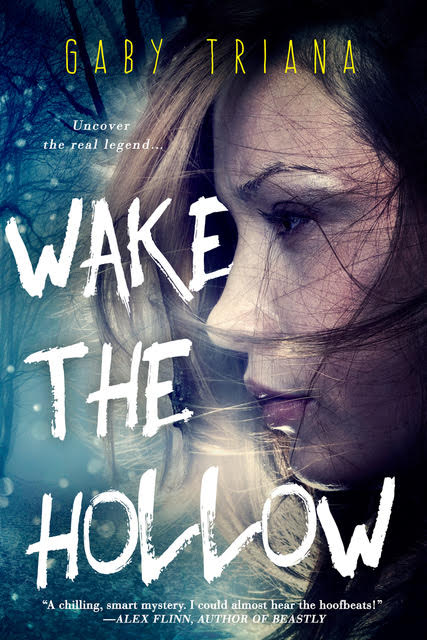 GABY TRIANA: I was born for quarantine. I've always written about 2,000-3,000 words daily, and COVID hasn't stopped that. My kids are older now, so I don't have to keep them busy or entertained like other parents do. Only thing that has changed—my reading habits. I'm a lot more anxious these days, worrying about the state of the world, so my reading has suffered. I can't concentrate. Instead, I find myself reading the news or going down the YouTube rabbit hole of dermatologist videos at 3 AM.
LINDA D. ADDISON: My day job until six years ago was computer software development, so it was easy to accept events going online. However, I didn't realize how much I was used to traveling to other locations for conventions, etc. and now without that travel I'm saving money and time, but I also greatly miss spending time with other writers. There are days when I am writing more and other days that getting writing done is difficult, because the entire planet is in stress, not just my own life.
V. CASTRO: With my children around I had to get creative with time. The anxiety that comes with all the uncertainty has also required me to take more time to clear my head. With that said, writing is always a safe haven for me. I have actually managed to write a lot.
R.J. JOSEPH: I absolutely love what V. Castro and Sonora Taylor have done with Fright Girl Summer. I hope Fright Girls have the entire year of seasons, for eternity! One thing about the pandemic is I get to spend time in my favorite place: my home. I've always felt most comfortable in my little cocoon, surrounded by our things, puttering about. My commute to work is super long because of Houston traffic, so when I go to campus, I have to time comings and goings to avoid the longest times. By the time I get home, I'm exhausted and the kids are wanting to know what's for dinner.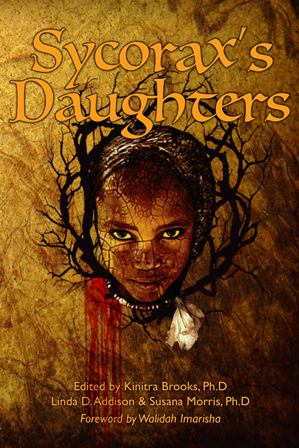 Now that I'm already at home, I have time to do so much stuff. Like, pretend to be a domestic goddess who cooks and makes all these crafty things. I get to be the doting abuela to my darling little grandboo. The biggest impact: I've felt relaxed enough to start writing again. Frustration with the genre gatekeepers and so few opportunities held me in a perpetual state of anxiety about even attempting to write while I was also juggling work and home. With the escalation of the Black Lives Matter movement and what just might be sincere overtures by some publishing gatekeepers, I've found myself willing to start submitting more.
G.G. SILVERMAN: This year, in truth, has been difficult, because it seems that basic survival is about ten times harder (I'm looking at you, pandemic!), which makes writing time more fractured. That said, I'm committed to continuing the work, and having to find ways to cocoon away from the distracting news cycle. I did somehow write a slew of poetry so far this year, and one piece of new short fiction, and have to remind myself that any progress, however small, is progress. Those other stories that are halfway done, they will eventually be born.
Regarding events moving online due to the pandemic, I must say that as a person who has struggled with disabilities, I think the move toward more accessible events by streaming them is fantastic. There are so many people who were previously shut out to certain things because of physical limitations. Now I can attend classes or readings anywhere from the comfort of my home. I hope that after the pandemic, we as a society consider making physical events more inclusive by streaming them for the sake of those who are physically prevented from attending in person.
SONORA TAYLOR: Honestly, it's made writing harder. You'd think being home more would mean more time to write and to write even more. I certainly thought so. And while I've gotten stuff done, the mental toll has had a greater effect on my ability to sit down and write than I anticipated.
It's made me learn to be gentler with myself and understand that it's okay to pace myself when it comes to writing stories. What's meant to be done will get done.
So that's Part One of our roundtable! Join us again next week as we discuss these fantastic authors' journeys through the publishing industry as well as the books on their TBR list!
Happy reading, and happy Fright Girl Summer!