It's been a bit of the old radio silence here on the blog, but that doesn't mean I haven't been busy behind-the-scenes (more like constantly arranging and rearranging my writing and workload until my hair goes gray). Fortunately, it's been an exciting couple of weeks with three new stories debuting in print and digital formats!
Today I'd like to announce the release of the June issue from Morpheus Tales. Among many other incredible horror stories from the likes of Rose Blackthorn, Scarlett Algee, Caitlin Marceau, and Daniel Weaver is my brand new flash fiction piece, "Calling Hours." This work is in the same vein as "The Clawfoot Requiem" and features two sisters coping with the thin veil between this life and the next. Have I piqued your macabre-loving interest yet? If so, check out the amazing cover artwork by Joe Young as well as a full table of contents below!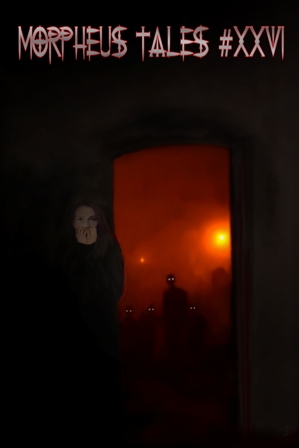 A Late Night Summons At The Crossroads By Andrew James Woodyard
Illustrated By P. Emerson Williams
Burnt Offerings to Disaster By Robin Wyatt Dunn
Creatures By Leon Saul
Farishta By Mithun Mukherjee
Illustrated By Joe Young
Calling Hours By Gwendolyn Kiste
Mercy By Scarlett R. Algee
Illustrated By Candra Hope
Mrs. Flim Is Dying By Arthur Staaz
Illustrated By Jeffrey James Oleniacz
After Life By Richard Farren Barber
Illustrated By Tex McCranie
Stitches By Caitlin Marceau
That First Real Kill By Daniel Weaver
Obsidian Heart By Rose Blackthorn
Be sure to check out the preview of Morpheus Tales here, or buy your copy, either in digital e-book format or old-fashioned print, complete with mega-cool illustrations. Find out why Morpheus Tales has been called one of the UK's most controversial horror magazines. You know you want to know…
Happy reading!