Welcome to this week's brand-new author roundtable. For the entire month of December, I'm over the moon to be spotlighting the poets of the Horror Writers Association Poetry Showcase, Volume 6. There's so much talent in this group, so I can't wait to share their thoughts on the horror genre, literature in general, and their future plans as authors.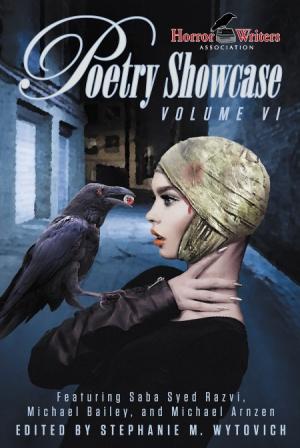 So let's go ahead and let them take it away, shall we?
Congratulations to all of you for being part of this incredible table of contents for the HWA Poetry Showcase Volume 6. Please tell us a little about your piece in the anthology.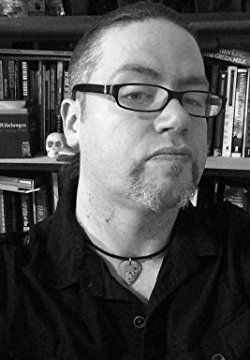 CURTIS M. LAWSON: Thank you! This is only the second poem I've had published, so it's incredibly exciting to be included.  I keep having that impostor syndrome paranoia that someone's going to find out I'm not a "real poet" and kick me out.
My piece, White Night and Black Stars, is a narrative poem about obsession with an ambiguous supernatural element. The most interesting thing I could point out about it would be the theme of atonality. In the last stanza I break away from the established rhyme scheme for a single line to highlight that concept.
PETE MESLING: Well, "A Return to Chaos" is pretty short, so saying too much might spoil the fun. But what I set out to do was draw a condensed picture of the end of the world. I like the incongruity of something as epic as the apocalypse being told very sparingly. And talk about not needing to reach for metaphor! I think the poem's relationship to questions being raised in the times we're living in is fairly obvious, kind of the way radioactive monster movies in the 1950s reflected a universal fear of nuclear holocaust. I hope it has that kind of resonance anyway.
CARINA BISSETT: My poem "Lepus antilocapra" includes my history of living in the Southwest for nearly two decades and combines it with issues of domestic violence. As a domestic violence survivor, I wanted to examine the truths behind the decision to finally leave a toxic relationship. In these situations, there is always a piece of you that gets left behind. Some of us lose more than others. The Sonoran Desert, with its cycle of life and death, seemed a perfect backdrop to strengthen the theme and imagery intertwined in this series of couplets.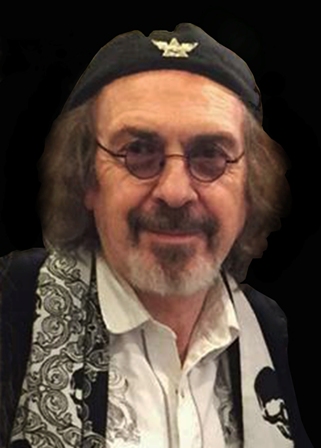 ROBERT PAYNE CABEEN: Thanks for asking, Gwendolyn. I'm excited to be part of this stellar anthology. I never submitted in the past because most of my poems are so damn long–like Coleridge long. But since I did the cover art for this year's Poetry Showcase, I wrote a short poem for a change. The cover illustrates SECRET, a tale of domestic violence and a woman's brutal secret. She tells no one but a solitary crow her secret. The bird listens with patient attention and flies away. You'll have to read the poem to find out what the crow does next.
MONICA S. KUEBLER: My poem "Conjuring Monsters" is one of those poems that has a bit of a dual meaning. On the surface, it's about my fiction-writing process, but it also has a deeper current running through it, wherein I'm questioning the sort of people I draw into my life.
MICHAEL ARNZEN: This rarely happens, but "He Carves Wood" actually came to me in that hypnagogic morning state where you're only half awake and don't want to get out of bed yet. It wasn't that I was dreaming about a woodworking murderer, per se, but that phrase that recurs throughout the poem — he carves wood…he carves wood — was chanting in my brain as some kind of inescapable line.  I was lucky enough to write this down when I finally did fall out of bed and crawl over to the computer, and I let the cadence just carry my mind as I wrote the first draft. I LOVE IT when that happens — when it all flows and feels like it isn't writing at all. But then came the edits, of course, which, um, hammered and cut it into proper shape. It's a creepy serial killer poem, but maybe it's about poetry too, I don't know. I was immensely pleased to learn it was chosen as one of the top poems to be "featured" in the book, too. The lesson? Trust your unconscious.
ADELE GARDNER: The varied inspirations for "Home Inspection" include encountering historical hair art for the first time at the Glenn H. Curtiss Museum in Hammondsport, New York (creepy and oddly beautiful and often sad); the fear that a particular bedroom in my house may be haunted, based on several nightmares; and the wish that there had been an opportunity to spend a night in my house before buying it, for mundane reasons (I might not have done so had I known how loud the road is; I'm a very light sleeper). Somehow all these things combined in the back of my mind when I wasn't looking, to give me this chill.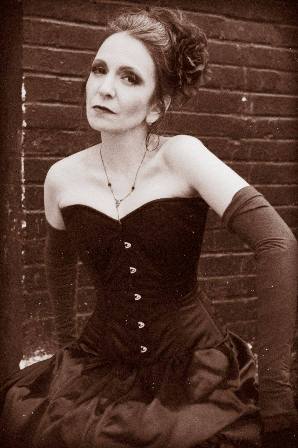 RISSA MILLER: My poem in the anthology is The Temptress. It's part of a larger collection where the Temptress is both a literal and figurative presence. Who doesn't know temptation, after all? A temptress can be a real, living being, but also a feeling, an object, even a figment of our own mind. This poem introduces the idea that everyone experiences both need and temptation, and that sometimes, such alluring moments can be quite dark.

E.F. SCHRAEDER: Hi and thanks for inviting us. It's amazing to be part of a project featuring so many great contributors to the genre. At its core, my piece, "Good Until The Last Drop," is best summarized as a poem about despair and the real life horror of running out of options.
SUZANNE REYNOLDS-ALPERT: My poem, "It is Forever Stalking You," is based on my experiences dealing with bouts of depression. I wrote it during my last episode and putting that horrific reality to paper was extremely cathartic.
MARTY YOUNG: I don't often write poetry. Actually, I only write poetry when I'm going through tough times. I have a book at home filled with pieces I've written during various dark periods of my life. 'Not Enough' comes from that book. I went through a time where I just couldn't write. I couldn't face the page and had no ideas in my head. As I said in a story once, I wrote my head empty and it never filled again. So that poem was my frustration, and my way of seeing that there was something much deeper going on than just a lack of ideas.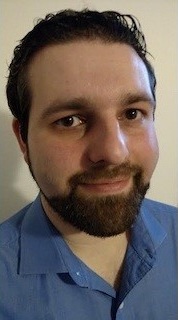 ROBERT CATINELLA: I wrote Neighbors to highlight the contrast between the way people think about others versus how they think about the natural world which is always around them. We humans live in a funny position, connected to and defined by nature while also feeling independent from it. I chose the first and last stanzas deliberately for the emotional impact they convey. All the intermediate stanzas went through quite a bit of flux with the order changing up to the last minute and with three other complete ones being cut for flow reasons. More than that, I hoped to give my readers a childlike joy in trying to figure out what animal each stanza was describing.
NICOLE CUSHING: "The Art" is about a witch's struggle to learn spells, and a writer's struggle to develop her skills, and an eccentric's struggle to accept her eccentricity. 
G.O. CLARK: My poem "Suitcase Tombstones" was based on a passage from the memoir, "Milking the Moon", by Katherine Clark & Eugene Walter. Walter was staying in Parisian hotel after WWII, one with a rat problem in the attic where luggage left behind by Jewish tenants was stored. The hotel manager knew the tenants were never coming back, but left things as is for years, the rats gnawing on the suitcases et al. The poem is a simple snapshot from a very dark moment in history, the Holocaust going way beyond any fictional horror.
DAVID SANDNER: My poem, "A Killer Doesn't Kill Because He has a Knife," is a "first line" poem, with a weird sentence that got stuck in my head and pushed me to figure out what comes next. The full sentence is "A killer doesn't kill because he has a knife/ but because he has a life to take."  I liked the off-kilter rhyme between knife/life, and the way I sort of do and sort of don't understand what it means. It seems to be advice, but who said you have to kill because you had a knife? The narrator is clearly off-kilter, too, and I followed up on that, looking for what other kinds of surprising advice the narrator had to share, building the poem off this mysterious first line that popped in my head. Where did the line come from? I don't know.
INGRID L. TAYLOR: Thank you so much, Gwendolyn. I'm honored to be part of this collection. My poem "Possession" started out as a reflection on obsessive love in its various aspects. I imagined a woman who visited a coffee shop every day and became obsessed with the barista, and I started playing with images around that theme. The images that came forth were both sinister and sensual, and led me to think about possession as an expression of love that can be both destructive and cathartic—an ultimate surrender and metamorphosis. My notions of possession are informed by Judeo-Christian tradition, but also the Egyptian tradition of spirit possession called zar, which I learned about while living in Cairo some years ago. All of these elements influenced the final form of this poem.
JOHN CLAUDE SMITH: On occasion, the other arts besides writing—music, visual arts—often inspire the words to flow for me. My poem, "In the City of Dead Dreams," was my response to the painting The Snow Queen Flies Through the Winter's Night by Edward Dulac. The illustration depicts a rooftop view upon which the Snow Queen resides, yet because my initial observation came without the title, I saw her as a ghostly spirit. One who had died there, come to haunt the city. Combine this with a conversation with a fellow writer, and my poem was born.
TRAVIS HEERMANN: Mine is a poem called "The Depths Yawned Wide", sonnet with a Lovecraftian theme.
ANN K. SCHWADER: "In Our Last Darkness" is one of my few syllabic form poems: 14, 10-syllable lines.  14 lines because sonnets are pretty much how I breathe.  The first line popped into my head months before I figured out what to do with it.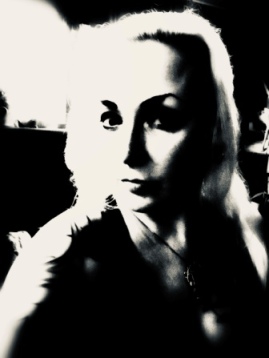 DONNA LYNCH: Thank you! I've always been a visual person, even when I write, so I see pieces as though they're a movie still. With 'Star' I pictured a lovely living room belonging to someone I'd describe like Ed Gein, but with money and refined taste. A psychopathic patron of the arts.
LORI R. LOPEZ: Thank you, Gwendolyn.  It's wonderful to be here, and to be part of another Poetry Showcase.  The T.O.C. for this volume is pretty fabulous!
I often tell stories with my verse.  My poem "Collection" travels deep under the surface to a shady sector ruled by an imperious male figure who demands his due.  This character embodies vileness and ego and corruption, an unpleasant presence at the depths of a tunnel.  For those who must face him, there is no turning back or aside before meeting his demand.  Until, that is, a very grim female arrives to collect at the same time as deliver.
ANNA TABORSKA: Hi Gwendolyn. Thank you for including me in your roundtable interview series! My piece, VICTIM, is inspired by the crime drama and true crime TV shows I watch. I have long considered the world a cruel and terrifying place, and I've tried to put that across in my poem.
EV KNIGHT: H.P. Lovecraft said the strongest kind of fear is fear of the unknown. My poem titled Nothing pays homage to that. What we do not see, cannot feel, cannot touch is terrifying because nothing could be anything. Nothing is always present, always lurking. Death is the ultimate nothing. Nothing leaves us to our imaginations; all possibilities are on the table.
DAVID POWELL: "Scylla's Proposition" is about an impossible choice, about the consequences of making deals with monsters. Much is promised, but everything is lost if you refuse the deal. It's actually a moment from a story which I haven't finished yet, but Linda Addison (in her course at Horror University) advocated using poetry to get "unstuck" when writing prose. I'm a believer in that.
MICHAEL BAILEY: "Shades of Red" is as a direct result of a lockdown at our daughter's middle school. We trust our schools to keep our children safe, but what happens when that trust is broken? Not long after the wildfires that raged through Sonoma County and took our home, and while still recovering, we received an automated call: "[ school name redacted ] is under lockdown. Plan accordingly to pick up your son and / or daughter at the front office starting at one o'clock." Something like that. The time may be different, but it was middle-of-the-day and now a blur. The message was vague, and so we suspected an active shooter situation, or a bomb threat. With no way to contact either of our children, we dropped what we were doing and drove straight there. Numerous vehicles from the sheriff's office were parked out front, and already a line of parents leading to the front office, everyone asking, "Are we even safe, standing here? Have you heard what's happening?" One by one, students were escorted from their classrooms to the office; not even the children knew why, other than spreading rumors. Everyone expected gunshots. The next day we learned that a twelve- or thirteen-year-old had painted I'M GOING TO KILL EVERYONE on a wall in one of the boy's restrooms ('everyone' spelled wrong). An empty threat, but enough to impact every child and parent and teacher at the school forever more.
GERRI LEEN: To tell much about "Terroir" would be to give a lot away, but I can talk about the birth of it. A Whisky Cast podcast discussion on terroir got me thinking of ways to play with the concept and I definitely saw it as a horror poem, not a story. I was really happy with the result and am so thrilled it made it into the showcase.
NACHING T. KASSA: My poem, "Silken Whispers, Crimson Blooms," tells of an encounter between the narrator of the poem and Slit-Mouth Woman. The Urban Legend of Slit-Mouth Woman or Kuchisake-Onna is famous in Japan. It concerns a Samurai and his beautiful but unfaithful wife, Kuchisake. When the Samurai discovered his wife's infidelity, he disfigured her by slitting the corners of her mouth. Then, he cut off her head.
Kuchisake-Onna became a Yurei, a nasty ghost. For hundreds of years, she's haunted the streets of Japan. In these modern times, she often wears a surgical mask and when she confronts you on the street, she will ask if you think she's beautiful. If you say no, she cuts off your head. If you say yes, she cuts your face to resemble her own. The only way to escape her is to distract her and run away. But, sometimes, that doesn't even work.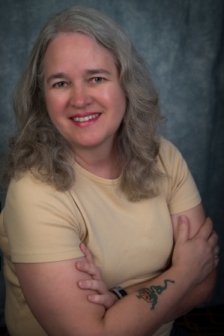 LISA MORTON: Thanks, Gwendolyn! My poem "Meeting the Elemental" was inspired by my continuing research into ghost lore. Elementals are considered to be the most frightening spirits, so much so that many paranormal experts feel they represent something that was never human. I thought it would be interesting to explore encountering something that terrifying.
LEE MURRAY: Dear Christine is a deeply personal poem, inspired, dredged up by recent events. This time, I felt I had something to say.
TRISHA J. WOOLRIDGE: Thank you! My piece, "American Body Horror" comes from several years of fighting with doctors about my health—and the continued fight for me and most women. Especially women who are overweight. For years, I was told my crippling pain was "normal," that I was lazy and not trying hard enough to lose weight or reach my "full potential." Long story short, only in the past few years was I diagnosed with several issues, including ADHD, which all contribute to weight and all of the other symptoms that I was told would go away if I could just make my body meet the conventional standard of beauty. Come to find out, it's been over 20 years of serious issues ignored because doctors couldn't see beyond my being fat. And this is a regular, exhausting battle for women. It's gruesome, cruel, and horrific… and with all the recent diagnoses and getting my hands on all the research I can, I finally found words to express that.
STEPHANIE ELLIS: Stringed Pearls came about as a result of my eldest daughter, Bethan, telling me about the Japanese forest known as Jukai (the Sea of Trees), where people go to commit suicide. I had never heard of it but watching footage of Azusa Hayano, patrolling the area, revealed so many tragic stories, it had quite an impact. As he walked, he would stop where discarded belongings remained, or talk to someone camping there to make sure they were ok (camping is not permitted, those he finds are usually the ones contemplating their deaths.). He would pass trees where frayed ropes hung down and goodbye notes were nailed to trees. The sheer volume of suicides made me feel as if something was calling these people to its branches, something enticing, something which saw their deaths as a thing of beauty and not to be denied. I gave the forest its voice.
PETER ADAM SALOMON: My poem, Conception, started with the thought 'how are ghosts born?' and went from there. I was trying something new, for me, with rhythm and atmosphere, and trying to rhyme without rhyming so the reader isn't really sure where the rhymes are, if they're even there. It felt as though that disjointed feeling worked for it even though that's not typically my 'voice.'
SARA TANTLINGER: Thank you so much, Gwendolyn! I am thrilled to be included in another HWA Poetry Showcase, especially alongside such wonderful talent. My piece is titled "Diaphanous", and as the title suggests, it plays off the idea of something being delicate. In this case, it refers to a man who tries to grow and water a gossamer girl in his garden, only to have such translucent love go terribly wrong. I love when horror can take something beautiful and turn it dark and monstrous.
OWL GOINGBACK: My poem is titled "Dance Macabre," and it's about the relationship between a mortician and his deceased customer. I worked as a cemetery caretaker for eight years, and got up close and personal with thousands of dead bodies. I also became friends with a lot of funeral directors, and heard some insane stories about things that happen in a mortuary late at night. My poem was inspired by those stories.
MARGE SIMON: "The Exile" was originally inspired by a prompt given out by Nina Archangela for the Ladies of Horror Facebook blog. It was one of four images she chose from Pixabay. Mine was as described in the poem, and as I often do, I wrote several alternative versions. The final version that appears in the Showcase has both pathos and passion, relating to the Native American gods.
DEBORAH L. DAVITT: "Apotemnophilia" was born at the intersection of psychology (it's a condition in which someone believes that a limb they possess doesn't belong to them. Some people go so far as to amputate legs or arms.) and, well, X-Com games, in which critically-injured soldiers who suffer amputations become the heart of mech units. What, I wondered, would it be like to suffer that kind of psychological issue in a world in which that technology existed—and how would the combat veterans feel about such a volunteer?
COLLEEN ANDERSON: I wrote Stardust specifically for the Poetry Showcase. I don't often write in couplets so I wanted to explore the form. As well, I don't often write SF poetry so I challenged myself to SF Horror. What is our greatest fear? What is the terrifying side of space? And stardust, while it conjures David Bowie for me, it also is made of destructions—of planets, asteroids, meteors. This poems compares the beauty of space with the terror.
And that's it for Part One of our author roundtable series for December! Head on back next week as we discuss our poets' love of the horror genre!
Happy reading!