Welcome back for this week's author interview! Today, I'm pleased to feature Daniel Hale. Daniel's fiction has appeared in The Myriad Carnival, All Hallows' Evil, and Strangely Funny III, among other publications.
Earlier this year, he and I discussed how he became a writer, the inspiration behind his recent stories, and what he's working on next.
What first inspired you to become a writer? Also, do you remember the first speculative fiction story you ever read?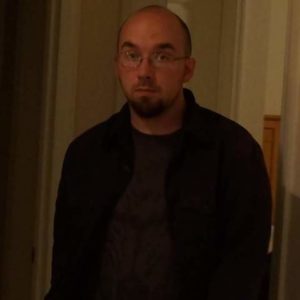 I've been playing with the idea of writing since I was in high school, though back then it was mostly just one-off scenes handwritten in notebooks that didn't really go anywhere. I didn't seriously try it until college when I figured there was nothing stopping me. I suppose inspiration as we know it didn't really happen until I read Smoke and Mirrors by Neil Gaiman, and specifically the introduction in which he explained the work that went into each story in the collection. It made me realize that writing is work, and takes a while and that a story can come from anywhere.
The first book I can remember reading for actual pleasure is One Day at Horrorland by R.L. Stine. One day I hope to write my own original take on a theme park of horror and will dedicate it to him in thanks.
Your story, "Plague Automata," appeared in The Myriad Carnival, an anthology edited by the talented Matthew Bright. What can you tell us about your inspiration for that particular story?
"Plague Automata" was inspired by the old penny machines that played little tableaus. I liked the idea of these little arcade machines that acted out a story through animate, uncanny sculptures, and wanted to see how they would fit in at a place as strange and unworldly as the Myriad Carnival.
You've also had stories appear in two anthologies—Strangely Funny III and All Hallows' Evil—from Mystery and Horror LLC. I'm a huge a fan of editors Sarah Glenn and Gwen Mayo, so I always love talking about the fiction they publish. So in that vein, what was the process behind those two stories that appeared in their anthologies?
All Hallows' Evil was the first anthology I ever submitted for, and I'm still deeply pleased by the reception my story, "Pact of the Lantern," has received. One day that will be a book.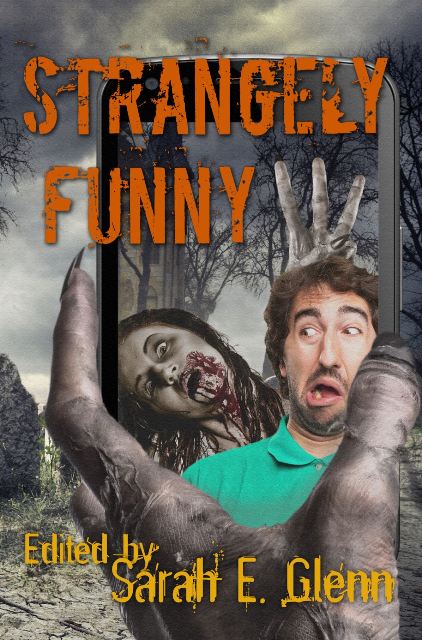 The story came from my own fascination with Halloween and the things I learned about the holiday visiting the town of Salem as a boy. It also stemmed from my sadness that so much of the holiday is fading from common practice. I'm still worried that one day my son might not be able to go trick r' treating the right way, from house to house lit by lanterns. The day trunk r' treating becomes the norm is the day that I am officially done with the holiday.
Strangely Funny III featured one of my more enjoyable stories, "A Familiar Problem." It was surprisingly easy to write, too, being so distrustful myself of smartphones and other modern, labor-saving technology. I figured wizards might have the same problems that they think can be solved with the right gimmicky time-saving enchantments.
You are originally from Massillon, Ohio, which has a special connection for me (since it just so happens to be my birthplace). Have you found that the Rust Belt in general or Massillon in particular has figured into your fiction in any way?
My grandparents live in Massillon, and the house of the wizard in "A Familiar Problem" is partly inspired by theirs. I also wrote a few short pieces for the ongoing "Big Trouble in Little Canton" project by Jason Daniel Myers. Oh, and the Buzzbin in Canton became the Din Den in my story "The Miasmatist," which will be featured in my upcoming collection.
So as yet it's mostly just been minor places in the area that I've borrowed for my stories. My most recent attempt at a novel took place in the area and featured the melon heads and the lizard lady of Akron, and other local bits of folklore.
Out of your published stories, do you have a personal favorite?
My Halloween stories have tended to be my personal favorites so far. "Pact of the Lantern" and the stories I've written connected to it have received the most praise. One of my ongoing projects is a collection of stories that feature Halloween and Christmas stories together.
What upcoming projects are you working on?
The Library Beneath the Streets will be my first published book. Editing with Zumaya Publications is finally wrapping up, and we're hoping for a release in April at the latest.
I'm also working on two other collections: my holiday collection, tentatively titled Hallowed Days, and Sleepless Nights, a more general collection of mostly unpublished works. It also includes "Faith and Folklore," my last attempt at a novel, as the penultimate story. I've yet to find the right combination of focus and time to write a proper one.
I've got a publisher in mind for Sleepless Nights. I'll keep working on it as I wait for them to open for submissions.
I'm usually working on a short story at any given time. Right now I'm trying for a crossover between two obscure fairy tales, "How Six Made Their Way in the World, and "The Bird, the Mouse and the Sausage." We'll see.
Huge thanks to Daniel Hale for being part of this week's author interview series! You can find him online at his author website and on Twitter.
Happy reading!