Welcome back! For this week's interview, I'm thrilled to spotlight author Kenya Moss-Dyme. Kenya is the amazing writer behind many short stories and novels, including A Good Wife, Daymares, and Prey for Me.
Recently, Kenya and I discussed her inspiration as a writer, her upcoming releases, and her invaluable tips on time management.
A couple icebreakers to start: when did you first decide to become a writer, and who were some of your inspirations?
I know this is a common response in our world but I actually have been writing since I was a child. I wrote my first "book" in the 4th grade, so I was about 9. My school district would have a Scholastic Writing Contest each year with winners at every grade level. I won with my book about a cricket that dreamed of becoming an astronaut. The story was insightful, thrilling and really made adolescent readers question the meaning of life and their place in the universe. But seriously, it had the honor of being bound inside of a cover made of construction paper and illustrated with crayon, then placed in the library for students to check out. I wrote a few more warm and fuzzy stories after that, stuff about kids doing what kids do. But I didn't get really excited about anything I wrote until Patchwork, my first full length story that I wrote at age 21. I typed it on a typewriter (gasp) over a few days at work, mailed it (in an envelope) to my now retired and eternally favorite teacher Marla Jackson, and she praised it; that did it for me.
I started out years ago with the usual favorites, Poe, Bloch, King, Koontz, Saul, Campbell, McCammon – see the pattern? There wasn't much horror widely available or promoted by authors who looked like me, which was concerning because here I am devouring it but getting the message that the horror market was dominated by white males. Then somewhere around my early teens, I discovered not only Shirley Jackson and Anne Rice, but also Octavia Butler and I went….oooh. I also read books by Toni Morrison, J. California Cooper and Edwidge Danticat; not horror, but they create characters that follow you around for years after you've closed the book.
Since I've joined the indie author community, I've become familiar with so many outstanding writers that may not get the numbers of the big guys but their work is just as affecting. I always encourage readers to check out the indie authors of whichever genre you follow, because there's tremendous talent out there waiting to join your list of favorite authors!
With a number of books already available and several more forthcoming, you are an incredibly prolific writer! What helps you to stay inspired as a writer, and what tips can you offer for other writers on time management?
Thank you! I keep a running spreadsheet of all of my story ideas and titles, so I never lose any of my "soup starters", as Author Mya Lairis calls them. I have far more titles than I have completed stories to match, but I jot everything down, along with a loose synopsis, thoughts about the characters and the plot. I may not return to actually begin writing the story until months later, but I often draw on this list when I'm trying to create a short story to submit to submissions calls.  Sometimes, just reading the ideas alone can be inspiring.  My tip is to definitely write down everything! Either tap it into an app on your phone or speak it into a voice recorder, but find a way to save your ideas. You may not be writing chapters but every piece moves you closer to the finish line of your story.
I have a full-time career so I'm always bemoaning the lack of time for writing, but I have a file of story ideas that might be worth some money in certain circles, lol.  When I get overwhelmed with the technical stuff from my day job and the inspiration for my story won't come, I just scroll through my files and think to myself, "I kinda rock…."  Then I'm okay for a while, lol.
Your work often delves into aspects of horror and dark fantasy. Have you always been a fan of these genres, or did you develop a love for macabre and strange literature over time?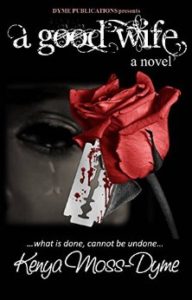 I have always preferred entertainment that leans toward the darker side of life! Even as a child, I was the one checking out the school library books about witches, ghouls and warlocks, while my classmates were looking for stories about princesses and…horses. Okay, I did read a couple of books about horses too, Black Beauty was like a must-read back in the 70s. But I didn't enjoy that as much as I did the books about haunted houses and mythology. We didn't have a lot of options back then and everything had to be rather "gentle terror". I envy the kids of today who have such a wide range of YA themes to choose from!
But yes, I write the type of things I like to read. I remember reading the book, Magic, by William Goldman, late 70s. It was about a ventriloquist being tortured and bullied by his dummy – which was, of course, his own descent into madness – but it was so wild and insane for me to read at that time.  The subsequent movie paled in comparison. Magic is still up there with my earliest memories of allowing a book to scare me silly and loving every minute of it.
What is your favorite part of the writing process, and do you have any rituals as a writer (e.g. listening to music or writing at a certain time every day)?
I'm probably one of the few authors who cannot have any background noise when I'm writing! I can't listen to music or I'll be singing and chair dancing; if the television is on, my brain is listening over there when it should be moving my fingertips. I've found that I write best when I'm in complete silence. Of course, I can do what they call "sprints" if I'm in a noisy environment but what I write won't be nearly as usable as what I create if I have silence.
My favorite part is outlining because I get to do a sort of brain dump. I like being able to sketch out where I want the story to go, pick out plot holes and disconnects, then fill them in, deciding how everything should link together. I spend a lot of time planning before I actually start writing, it helps with character and story development and that's a HUGE thing for me. I'm probably guilty of overwriting characters but I have to have them fully fleshed out in order to make the readers see what I see.
As a horror and dark fantasy writer, what do you hope to see in the future for these genres?
More recognition and respeck – and spell it just like that – RESPECK, lol. I'm really loving all of the cons taking place across the country. With the success of franchises like The Walking Dead, there's a whole new wave of zombie fans – and that's a beautiful thing to be a part of. In particular, TWD not only attracted viewers, but people who prefer their horror in print have devoured the comic series, as well, and all of that interest has certainly boosted recognition of our genre.
What upcoming projects are you working on?
I've got several works in progress but the most pressing at the moment is my zombie apocalyptic novel set in Detroit of the future. I'm excited about it because it's about more than just the dead rising. It's got themes of a government conspiracy, gentrification, and even a love story amidst the biting. My most ambitious project yet! That will be my next release and then I'm pushing for a Halloween release of Daymares 2, because….Halloween.
Huge thanks to Kenya Moss-Dyme for being part of this week's author interview series! Find her online at her website as well as Facebook and Twitter.
Happy reading!