Welcome back for Part Two of this month's author roundtable! Today, I'm talking with my nine featured authors about their amazing cover art as well as the most surprising thing they've learned since becoming an author.
So let's take it away!
Let's talk about cover art. Who's the artist for the cover of your book, and how much input did you have on the development of your cover?
GABY TRIANA: The talented Lynne Hansen designed the cover for MOON CHILD. Having read the book, she felt that the Sunlake Springs Hotel and the surrounding creepy setting was very much its own character (it is), so she chose to feature this aspect on a gilded tarot card. Lynne asked me to send samples of other books I felt mine fit in with, and I didn't care what she came up with as long as there were lots of symbols related to witchcraft, astrology, or even just the metaphysical.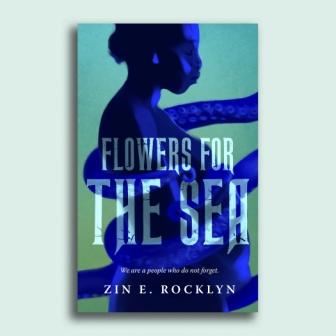 ZIN E. ROCKLYN: The cover art was done by the incomparable Xia Gordon. I had input with the overall mood and colour scheme by submitting what influenced the piece. I chose some abstract art and the iconic image from the CHILDREN OF MEN film.
REGINA GARZA MITCHELL: My cover art is amazing, and I hope to get a print of it framed at some point. Justin Coons has done the artwork for the entire Splatter Western series, and I am in awe of just how well he has managed to capture each book. I had input, which was a nice surprise. Justin shared his initial sketch ideas with me, and I shared pictures that had inspired some of the characters. I didn't actually have to contribute much, as he read the book before starting his work and captured the feeling I wanted. It was a new experience and great fun to see the sketch turn into a painting as it progressed. I am proud of the cover art and honored to have worked with him.

STEVE TOASE: The cover artist is Stefan Koidl who does stunning artwork. His style is very similar to Simon Stålenhag but more horror than SciFi. I've not seen much of Stefan's artwork on book covers yet (Michael Marshall Smith used two of his pieces on his recent collection), but I can see him becoming a lot more popular in the future.
I had a huge amount of input on the cover. Undertow have a reputation for beautiful covers (such as C7 Shiina's artwork on Priya Sharma's All the Fabulous Beasts) and the development process is really collaborative. Michael Kelly and I sent each other work by different artists to get a feel for our tastes and what would work on the cover, narrowing down to Stefan's work. We both loved the piece and the image of bodies floating up to the surface fitted really well with the stories in the collection.
Also a big shout out to Vince Haig for the design work, which really raises the book to the next level.
EDEN ROYCE: The artist for my cover is the amazingly talented Jen Bricking. She did an incredible job of rendering the characters and the feel of Root Magic. It was built into my contract that I would have "input" on my cover design. In my case, that meant looking at the artwork of several artists and giving feedback on the styles I liked. I also got to send in a collage of pictures that captured the look of my characters and the world I was writing about. I was also able to view some rough sketches of the cover early on.
V. CASTRO: The cover was out of my hands. Flame Tree Press has their own process, but I was extremely excited about it. The color is wonderful.
MARIA HASKINS: I don't know what the cover art will look like yet, but I'll share it as soon as I have it!
EV KNIGHT: The amazingly talented Lynne Hansen designed the cover for Children of Demeter and I really couldn't have asked for a better artist. I had a lot of input on the design but she took it to a whole new level. I cannot wait for the cover reveal because Lynne designed something the likes of which I have never seen on a horror novel cover before and it is eye catching and absolutely brilliant.
Thus far, I have published two novels with Raw Dog Screaming Press and was given the opportunity to give input on my cover which I, as a bit of a control freak, love. But the artists are professionals at their craft and both offered something I couldn't have dreamed up on my most creative day. I'm very lucky and very humbled to work with a publisher that surrounds you with the best team to make your book really stand out.
S.L. EDWARDS: The incredible Yves Tourigny! He's so dreamy. I am actually very lucky, because Yves is great to work with and an incredible talent. Scarlett R. Algee of Journalstone let me pick my artist, and Yves listened to my description of what I had in mind. His stuff is great, and what kills me is how varied his art can be. He's really one of the most talented people we have in weird fiction right now.
You've all been part of the publishing industry for a number of years now. What's been the most surprising part of being a writer, something that you wouldn't have ever expected before you embarked on this career?
GABY TRIANA: I never expected to switch genres 2/3 of the way through my 18-year career. I started out in YA contemporary and thought I'd always be in YA contemporary, even though my first love was horror and continues to be. But I figured if this is the door through which I entered, this is where I'll stay. Not so. I tried my hand at adult romance as well, and now I've found my true writing self in horror.
ZIN E. ROCKLYN: Can't lie, I expected writing to become easier. Foolish, I know, lol.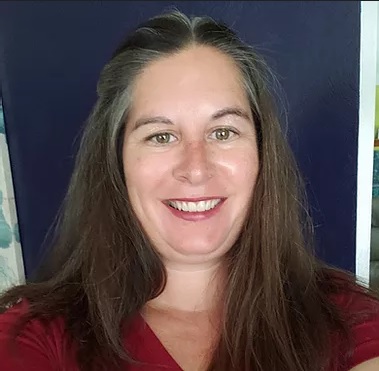 REGINA GARZA MITCHELL: The most surprising part to me is how hard you have to work to promote yourself and how much relies on social media. That is not a comfortable space for me in general, and I struggle with trying to maintain privacy while still being out there as authentically as possible in a space where I have to have a general public persona, a professional persona, and a writing persona. I'm just one person – a fairly shy one – and I'd rather be a hermit and hide away from the self-promotion aspect. At the same time, I've met some great people I wouldn't have met otherwise, and I love the support that most writers are giving each other. That is something I think is incredibly important.

STEVE TOASE: I have a couple of different facets to my writing. I also freelance for magazines like Fortean Times, but for this I'm going to concentrate on fiction.
For me it's the rejection process. It's often framed as a battering part of writing, but I think there are positives. If you're submitting to the same places it gives you a chance to build up a level of recognition with the editors, even if they're rejecting that particular work. I know editors have said that one of the pleasures of a job is seeing new work from a writer change over the years as they improve and understand the tone of that particular magazine.
I always try to submit to the professional markets first. They generally reply quickly so there is still plenty of chance to sub to other markets if they decline to take a story (don't self reject!). This means if you're improving your writing, they're going to notice, and you will start getting feedback. I can honestly say that I've ended up on friendly terms with editors through the submission process even though they've never taken one of my stories.
EDEN ROYCE: All of it, really. It's so different from my former career, which was incredibly conservative and heavily regulated. But if I had to choose something I'd say it's how much your work can impact people without your realizing it. I've had incredible feedback where readers have said how much it meant to see someone like themselves on the page.
V. CASTRO: I am so grateful how open minded and welcoming the horror community has been. I don't write the usual tropes. The support is as priceless as the friends I have made.
MARIA HASKINS: Lots of things. Like, how many amazing writers there are out there. I sort of knew it, but being immersed in the speculative fiction genre as both a reader and a writer, there are just so many amazing people working right now. Also, the other thing I didn't expect was that my insecurity apparently never goes away. Even when I've achieved things I wasn't sure I could achieve, things that would impress the heck out of me before I dove into this, there's still that nagging doubt about whether I'm really a writer or whether someone is going to call me out as a fraud. I've realized that's just part of the package though, and really common for a lot of people.
EV KNIGHT: When I embarked on this career, my goal was to have a novel published. That was about the extent of my knowledge and foresight. What I didn't realize is how much is involved in "branding" yourself and promoting your work. Like I actually believed, I could write a book, send it off to an accepting publisher, and then get to work on my next book without ever really interacting with the public until Oprah called me up to be on the show and talk about my best-selling novel. LOL. Seriously. It's been tough juggling a very intense and time-consuming day job with the full time, very different job of being a novelist. It's a strange dichotomy to be this confident professional who makes life or death decisions every day and has been doing so for the last twelve years to this noobie writer with a boat-load of imposter syndrome trying to sell myself and my work as a professional writer. I'm still working on that.
S.L. EDWARDS: I think the most rewarding thing, by far, is making friends with other writers who I admire. And, also, getting to read folks who are your peers. It's an odd thing to become a friend and peer of your favorite writers, particularly when you spent the greater part of your life being a reader rather than a creator.
And that's it for Part Two of our author roundtable. Head on back here next week as we discuss more about these authors' new books!
Happy reading!