Welcome back for Part Three in our June author roundtable! Today, I talk with these nine featured authors about some of their favorite books from the past few years as well as what they hope for in terms of the release of their own new books.
So let's get started!
All of you write in the horror and dark fantasy genres. What have been some of your favorite works of horror, both films and books, that have been released over the last few years?
GABY TRIANA: You know, I enjoy stories about haunted houses and I hadn't felt like I'd seen a really good haunted house movie in a long time when James Wan came out with The Conjuring. It was a slow-burn, classic tale of haunting with just enough special effects to make it creepy without going over the top. Add that it had a gritty 70s tone, and I felt like I was watching the classic movies I grew up with. I know that's earlier than what you meant, but I find myself watching it over and over again. I also really enjoyed Midsommar, which had me revisiting The Wicker Man.
ZIN E. ROCKLYN: Definitely the short story collection WOUNDS by Nathan Ballingrud and the film HIS HOUSE on Netflix.
REGINA GARZA MITCHELL: There are so many to choose from! Goddess of Filth by V. Castro, Children of Chicago by Cynthia Pelayo, The Possession of Natalie Glasgow by Hailey Piper, Boneset & Feathers by Gwendolyn Kiste, and Somer Canon's A Fresh Start are all books that I really enjoyed. Of course, Death's Head Press is putting out some wonderful books as well. The other books in the Splatter Western series are incredible. There are many more that I'm missing, but I'll stop there. Filmwise, I enjoyed Terrified (Aterrados) and Mandy, and I just watched the Joe Lansdale documentary, All Hail the Popcorn King, which was a real treat.

STEVE TOASE: Beneath the Rising by Premee Mohamed
Mexican Gothic by Silvia Moreno Garcia
Vicious Creatures by Sarah Gordon
Spit Myself Out by Tracy Fahey
The 2017 film Ghost Story
Midsommar
Get Out
Us
EDEN ROYCE: I am so behind on my reading and film watching – it's a shame! But a few films come to mind: Sweetheart, Head Count, His House, and Lace Crater. As for reading, I'd say Hoodoo by Ronald L. Smith, a wonderfully spooky (and award-winning) middle-grade novel; Nine Bar Blues by Sheree Renée Thomas, a stunning collection of Southern Gothic tales that include horror, folklore, dark fantasy, and a touch of whimsy; and I Spit Myself Out by Tracy Fahey, a fantastic collection of short horror based around the female body from puberty to menopause.
V. CASTRO: For films I have to say Hereditary, Us, Raw, Get Out. For books there are too many!
So many women in the indie horror community have produced top quality work. All the women emerging in the horror community are amazing. They all deserve a big round of applause especially because they lift each other.
EV KNIGHT: Two favorite books that immediately come to mind are Mexican Gothic by Sylvia Moreno-Garcia and The Boatman's Daughter by Andy Davidson. Both are very gothic in nature which for me is a draw. I like the atmosphere and the slow burn of a good creepy tale. The Taxidermist's Lover by Polly Hall is another one. It actually reminded me a little of your novel The Rust Maidens in its literary prose type of writing that I absolutely love and envy as I can't manage to write about terrible things in a beautiful way like that.
As for films, the 2020 film Relic had me holding my breath several times without realizing it. The claustrophobic scenes were done perfectly and the theme of the story, the beautiful but unsavory ending was just perfect.
A film from a different end of the horror spectrum that I absolutely loved was Spontaneous which is listed as comedy/sci-fi but for me, it's more horror than sci-fi. Either way, its perfect and engaging, terrifying and thought-provoking.
Lastly for films a 2019 release called Freaks, a Canadian film about a little girl who is kept inside her home for the first seven years of her life by a paranoid father. This is one of those films where you find yourself questioning reality the whole way through. Loved it.
I'd of course be remiss if I didn't mention Lovecraft Country—the HBO series that has me anxiously awaiting season two.
MARIA HASKINS: The most recent horror novel I read was Stephen Graham Jones's The Only Good Indians, and I absolutely loved it. It was riveting. I also read an ARC of E. Catherine Tobler's novella The Necessity of Stars, and while it's a science fiction story rather than horror, it has some dark and shimmery threads of quiet, unsettling horror running through it. Another ARC I read recently was Cadwell Turnbull's upcoming novel No Gods, No Monsters. It's out later this year and it is stunning. Really audacious storytelling and a fresh take on monsters and cosmic horror. A new thing for me is anime! Inspired by my daughter, I've been watching Demon Slayer, and I've really loved getting into that world and those characters and seeing how that show twists and turns the usual tropes of demons and demon slaying on its head a bit.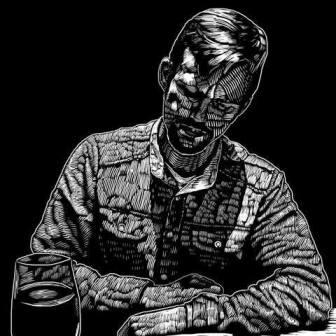 S.L. EDWARDS: *cracks knuckles* This is the part where I get to plug other folks? This is the part where I plug other folks.
I'll start with someone who I just had a conversation about today: Mer Whinery. Mer writes about southeastern Oklahoma, where a lot of my family is close too. And his stuff is just…so horrifying and charming and dangerous all at once. He has the ability to really set a tone and create a sense of terror, more than almost any writer I know. If anyone hasn't read it yet, I really recommend starting with The Little Dixie Horror Show and going from there.
Sarah Walker was also someone I talked about today. She's recently done a bang up job as one of the editors on A Walk in Darker Wood, a folk horror anthology which contains a lot of my other favorites. William Tea, another friend of mine, needs to come out with his debut collection already. And William, if you're reading this: I write the intro. You hear me?
Then I'll just name off a few folks I think are mandatory reading: John Langan's Wide Carnivorous Sky remains one of the greatest weird horror collections of all time. S.P. Miskowski's I Wish I Was Like You is one of the most compelling, emotional and devastatingly original novels ever. Period. I've never seen a writer break every rule like that. Nadia Bulkin's She Said Destroy was also eye opening. Just, incredible stuff. Those three are my "big three" contemporary writers. Not that we don't have other phenomenal writers, but they never fail to make my jaw drop when I read them.
We've got…a lot of people I think have produced some stories that I really, really enjoyed. Jonathan Raab, Erica Ruppert, Alana I. Capria Linares' Mother Walked Into the Lake was another phenomenal one. Laura Mauro made me feel actual emotions with her collection Sing Your Sadness Deep and I was on a plane. That was embarrassing. Can Wiggins always manages to knock it out of the park, so if you see her in anything, please pick it up. Sean M. Thompson wrote an alien novella I rather enjoyed. John Linwood Grant, who has the ability to produce great fiction in a variety of genres. I'm not unconvinced he didn't make some deal with a Yorkshire devil for his writing talent. Matthew M. Bartlett. I could go on.
Films? I recently watched La Llorona directed by Jayro Bustamante. The film is absolutely tragic and horrifying, because yes, there is La Llorona. Obviously the supernatural is there. But the greater tragedy is that beyond that, the story may as well be true. Without giving too much away, the film was inspired by the trial of General Efrían Ríos Montt, who briefly served as president of Guatemala during the nation's civil war. Ríos Montt was a monster, even by dictator standards who was convicted for genocide against the Mayan people in his own country. However, there was…some complication with the verdict, I honestly don't know much beyond that, and he did not die in prison. The defense of not just Ríos Montt, but for many heads of states who grossly violate the human rights of their citizens is that there is a greater conflict, some internal enemy, that needs fighting. General Videla of Argentina, the only Argentine military dictator to die in prison, claimed at his trial "Yesterday's enemies are today's government," and never apologized for his actions in the nation's dirty war. We are…regrettably, even seeing this now in the United States, where we have a very loud faction saying that violence against specific groups and protest movements is legitimate because of some connection to "Marxism." La Llorona I think, does a very good job of showing us what nations will try to let themselves get away with if given enough cover. And what people will find themselves complicit in, if they're not careful.
What's your biggest hope for your new book? What would you like to see during the course of the release that will make you personally feel like it's a success?
GABY TRIANA: I hope MOON CHILD resonates with readers on a deep, emotional level. I put my heart and soul into the story, dug into anger I'd repressed, in a way I hadn't done with any other book before. The haunting happening at the Sunlake Springs is a direct reflection of the turmoil inside of Valentina's soul, stuff that's been bubbling under the surface all her life. I really hope readers connect with her anger, regardless of her situation.
ZIN E. ROCKLYN: I want at least one person to connect with Iraxi, understand her plight and feel emboldened by her choices.
REGINA GARZA MITCHELL: I already feel like it's a success because it's being read. It seems like an obvious thing, but you never really know if people will read what you put out there. I've never had the dream of quitting my day job and being a best-selling author, but I would like to see my work have meaning for people in the way that some of my favorite authors' work has for me, to see it resonate with them in some way that makes them feel seen or understood.

STEVE TOASE: I think the first big success was getting published by Undertow.
As I'm not that well known as a writer being with a publisher where people trust their quality means readers will pick up TO DROWN IN DARK WATER because it's an Undertow book as much as because it's a Steve Toase book. With writers like Priya Sharma, Laura Mauro, Simon Stranzas, Georgina Bruce, and the much missed Year's Best Weird Fiction, people trust Michael Kelly to put out good books. Knowing he liked something in my work enough to put out a collection felt like a huge achievement.
I think any collection means people are going to have stories they click with and stories they don't, but if people find something that they enjoy, then it will be a success. I'm very lucky that the reviews so far have been really good, and I was so happy to get a positive review in the American Library Association's Booklist. Libraries play a huge role in getting books to people who may not be able to buy a copy outright, and librarians can be key in matching books to readers.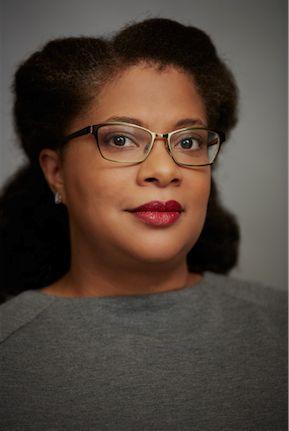 EDEN ROYCE: I've already realized my biggest hope for my book – I really wanted my mom to love it and feel it captured the South and our people in a realistic, yet magical way. She inspired much of the story and my long talks with her were some of the highlights of creating Root Magic.
V. CASTRO: I feel the praise before the release has already made it feel like a success considering the subject matter. This is a book about a hate crime against a Mexican woman. This is about her vengeance and redemption.
Being a Mexican American woman writing her history and truth makes me feel like a success.
The next step is to see it made into a film.
EV KNIGHT: I hope that Children of Demeter shows off my versatility as a writer. I know my first novel The Fourth Whore was intense and gory. Some of its subject matter turned some readers off. I hope those readers give Children of Demeter a chance as it is so different. I wanted to write a unique "haunted" story which I think I have. So for me, success looks like positive reviews that note the differences between the two books and their different types of horror.
MARIA HASKINS: It sounds basic, but I just hope some people read it! And I hope people will connect with the two new stories in it, "Blackdog" and "Dragon Song". "Dragon Song" is my very first viking-horror-fantasy tale, and "Blackdog" is a story that I've worked on for a long time, basically since 2015 or so. To me, it's almost like a superhero origin story in a way. I'm just excited to see what people think about my stories, old and new, when the collection comes out.
S.L. EDWARDS: I hope people have fun reading it. And that they tell me so. It may sound odd, given the other topics I've covered in this interview and the subject matter in the book. The book deals with depression, with isolation, with cancer, electoral politics and polarization, and so on. But the stories were a sort of therapy for me. I think the kindest thing someone ever said about Whiskey was that it "read like a writer going through some shit." Which was true, and remains true. But I had fun going through some of this shit. And I hope that readers do too.
Huge thanks to these fabulous authors for being part of our June author roundtable! Please pick up their books and support their work!
Happy reading!