Welcome back, and happy Women in Horror Month! Since February is now in full swing, I am beyond excited to announce that this year, I'm doing part two of my Women in Horror round table discussion here on my blog. Last year's interview series was such a wonderful time, and the 2018 edition promises to be just as terrific.
But before I start unveiling the Q & A later this week, let's start with introducing the incredible women who are involved with the interview series this year!
*macabre drum roll please!*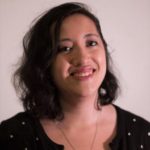 Nadia Bulkin is the author of She Said Destroy, her debut short fiction collection available from Word Horde. She has been nominated three times for the Shirley Jackson Award, and her stories have appeared widely in magazines and anthologies including Nightmare, The Dark, She Walks in Shadows, and numerous Year's Best volumes. Find her online at her author site.
Sumiko Saulson is the speculative fiction author of both short fiction and novels, including Solitude, Happiness and Other Diseases, and The Moon Cried Blood, among others. Sumiko is also the author of the acclaimed nonfiction book, 60 Black Women in Horror Fiction. In 2016, she received the Horror Writers Association's Scholarship from Hell. Find her at her author site.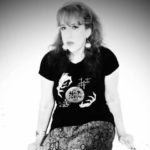 Anya Martin is a fiction writer, playwright, and journalist. Her work has appeared in Tales from a Talking Board, Eternal Frankenstein, and Mantid Magazine, and her play, Passage to the Dreamtime, debuted in 2017 from Dunhams Manor Press. She also serves as the associate producer of The Outer Dark and is the founder of ATLRetro.com. Find her at her author site.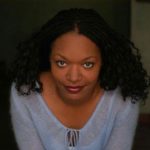 Denise Tapscott is the author of Gypsy Kisses and Voodoo Wishes, a Southern Gothic dark fiction novel that is the first book in The Zenobia Tales series. When she's not writing and traveling, Denise is also an accomplished actress, with her work appearing in television series and short films, in addition to her roles as a voice-over actor. Visit her at her author site.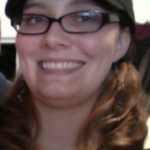 Rebecca Allred is a speculative fiction writer out of the Pacific Northwest. By day, she's a doctor of pathology, and at night, she crafts dark and malignant tales. Her work has appeared in LampLight, the Bram Stoker Award-winning Borderlands 6, Nightscript II, and Flame Tree Publishing's Chilling Horror Short Stories anthology. Check her out at her author site.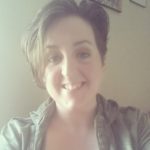 Catherine Grant is a horror and dark fantasy author based in Providence. Her fiction and nonfiction have appeared in Shock Totem, Wicked Witches, and Cranial Leakage: Tales from the Grinning Skull, Volume 2. In addition to her writing, she serves as an editor at LampLight, and was recently named the Assistant Director of NecronomiCon Providence. Find her at her author site.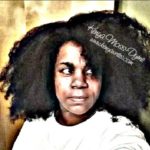 Kenya Moss-Dyme is an accomplished author of both short fiction and novels. A writer since her teens, she has released numerous horror books, including Daymares, The Mixtape (Special Edition), and The Pulpit Chronicles: Prey for Me (Volumes One and Two). She is also the author of A Good Wife, an Amazon-bestselling dark romance novel. Find her online at her author website.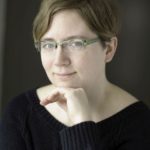 Carrie Laben is a widely published author of horror, fantasy, and literary fiction. Her work has appeared in Clarkesworld, Apex Magazine, and Mixed Up: Cocktail Recipes (and Flash Fiction) for the Discerning Drinker (and Reader). In 2017, she won the Shirley Jackson Award for her short story, "Postcards from Natalie," published in The Dark. Find her online at her author site.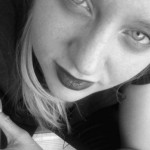 Brooke Warra is a horror and dark fantasy writer based in the Pacific Northwest. Her short fiction has appeared in Looming Low, Strange Aeons, The Lift, and Sanitarium Magazine, among other publications. She takes much of her inspiration from creepy fairy tales, Finnish folklore, and the darkness lurking in the woods and along the coast. Find her at her author site.
So those are the authors who were kind enough to take time from their busy writing schedules to be involved in my Women in Horror Month discussion. Head on back here later this week and every week for the rest of the month as these female authors sound off on everything from their inspirations as authors to how the social upheavals of the past year have impacted their work. Lots of amazing stuff to come, so definitely stay tuned. Same horror place, same horror time!
Happy reading, and happy Women in Horror Month!