2017 is almost over, and it was, to say the least, a very, very rough one. These past twelve months went so slowly and painfully that it might as well have been in dog years, not real years. That being said, 2017 was also filled with landmarks for my writing career. That's rather discomfiting, considering the state of the world, but I guess something positive is better than nothing positive. Now is as good a time as any to take stock of where I've been and where I'm going. So here goes with a 2017 Award Eligibility post!
First off, two very big accomplishments in my writing (as in the biggest achievements so far): my first two standalone books were released this year! My debut collection, And Her Smile Will Untether the Universe, came out through JournalStone in April, and has been called "ravishingly beautiful and profoundly haunting" (Maria Haskins) and "not just a good book, but a very special one" (Mike Thorn). Really. People have said those things about it. To be honest, the praise for the book has been so kind and positive that it's still pretty overwhelming. So thank you again to anyone who picked up a copy. It is greatly, greatly appreciated.
In addition to And Her Smile, last month saw the release of my dark fantasy novella, Pretty Marys All in a Row, out from Broken Eye Books. It's all about the Marys of folklore and their strange and increasingly dire afterlives. This is my first work of long fiction, and it's also been well-received so far. Nick Cato at The Horror Fiction Review called it a "highly imaginative novella [that] features some incredible imagery, gorgeous prose, and a satisfying finale that could easily lead to a sequel," while author S.J. Budd said "this is a tale you will want to read again and again." Several readers have compared it to Neil Gaiman's work, which is crazy exciting and super, super humbling.
In the short fiction department, 2017 saw eleven original short stories of mine make their debuts. Five of those pieces appeared in my collection, and six were featured in a variety of magazines, anthologies, and other outlets. So for the curious, let's do a breakdown of those tales, along with links where you can find them and a little bit about each one.
Original stories from And Her Smile Will Untether the Universe:
"The Lazarus Bride"
A struggling couple must confront their own failures as well as an all-consuming fire on a wedding night that won't end.
"And Her Smile Will Untether the Universe"
A lonely fan discovers the work of a long-forgotten actress, only to realize that she might be reaching out to him through her films almost fifty years after her death.
"Skin like Honey and Lace"
In a mostly deserted carnival town, a young woman with a monstrous secret must cope with a destructive former lover as she desperately tries to build a new life in a dying city
"The Five-Day Summer Camp"
Two sisters head to a seemingly jubilant summer camp where smiles, obedience, and fascistic rhetoric are prized above all else.
"By Now, I'll Probably Be Gone"
A woman's sweet ode to her lover slowly sours with the revelation of his possible transgressions.
Stories released in other venues:
"40 Ways to Leave Your Monster Lover" (Hardened Hearts, December 2017)
Ghastly faculty parties and an unfinished dissertation prove to be the least of a graduate student's problem when she takes up with a married lover who turns out to be more monstrous than he first appears.
"Songs to Help You Cope When Your Mom Won't Stop Haunting You and Your Friends" (Black Static #58, April 2017)
Leigh just wants to be left alone to mourn the death of her mother. But sometimes, ghosts have other plans. Set in Cleveland in 1980, Leigh copes with her daily haunting through the favorite (and least favorite) music she and her mother shared.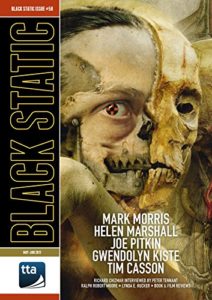 "The Twelve Rules of Etiquette at Miss Firebird's School for Girls" (Mithila Review, January 2017)
New students at Miss Firebird's School must leave their broomsticks, capes, and bewitched skull souvenirs at home… or else.
"Green with Scales, Gray with Tar" (Gaia: Shadow and Breath, Volume 3, March 2017)
After a young girl comes face to face with a monster, she must learn to accept her unlikely birthright as the fearful women in her village both revere and shun her.
"A Pocket Guide for Mistress Horne's Home for Weary Travelers" (Utter Fabrication: Historical Accounts of Unusual Buildings and Structures, September 2017)
In need of an escape from the everyday oppression of the world? Then Mistress Madison Horne might just have a room waiting for you. That is, if you don't mind sharing her home with a blood-splattered corvid and a Victrola that plays on its own.
"A Red Ring for a Winter's Eve" (The Lift, August 2017)
On the day of her best friend's funeral, a teenage wallflower makes a terrible choice that leads to an unexpected reckoning.
So those are my brand-new stories for 2017. If you're nominating for any awards (Stokers, Nebulas, Hugos, etc.) and would like a copy of any or all of these stories, please send me a message, either on social media or at my Contact page. I will be happy to send the digital versions over to you in a hurry!
Looking ahead, next year should see the release of my debut novel, The Rust Maidens, along with "In Her Flightless Wings, a Fire," my dark fantasy collaborative novella with Emily B. Cataneo that will appear in Chiral Mad 4. I've also got several short stories that are already slated for their debuts sometime in the next year, including a coming-of-age horror tale in the star-studded anthology Suspended in Dusk and a fairy tale flash fiction piece in Kaleidotrope. As always, keep watching this page as well as my social media for any updates on these and other releases.
And with that, happy reading, and farewell, 2017!