Welcome back! Today I'm thrilled to present author Catherine Jordan. This interview is quite a special treat for me, because I am incredibly fortunate to be Catherine's mentor through the Horror Writers Association's Mentorship program. Catherine and I have been working together since July, and as these things so often go, I find myself learning as much from her as she probably learns from me. Her passion and talent for writing as well as her enthusiasm to gain as much knowledge about the industry as she can inspire me to be a better writer—and I hope—an even better mentor for her.
Recently, Catherine and I discussed her novels through Sunbury Press as well as her work as an editor and writing workshop instructor.
A couple icebreakers to start: when did you first decide to become a writer, and who are some of your favorite authors?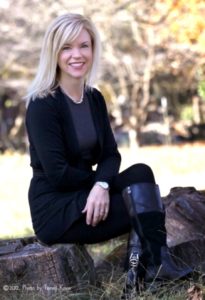 I started writing fanfiction when I was about six. In middle school, I wrote stories to read aloud in English class. I wrote short stories and dark poetry in High School. At Penn State, I wrote for the college newsletter, and continued business writing afterward. I decided to become a professional writer about 10 years ago. I had completed the original version of Seeking Samiel and decided to see if I had the stamina for publication, which I knew involved re-writes, edits, and query letters, and rejection. Five years later, my persistence paid off, and my first novel was published.
Ira Levin is one of my favorite authors because he managed to weave humor into dark topics with his pen's fine needle. The Stepford Wives is a 145 page classic. The title itself makes me giggle. Yet, how horrifying (and gratifying on some sick level) to be known as a Stepford Wife. Deathtrap, Rosemary's Baby, A Kiss Before Dying; his writing is concise, precise, and so much fun to read.
Anne Rice is another favorite author because she has integrated her religion, her beliefs and her life into her work without authorial intervention. She brings her characters to life as individuals.
I devoured Gillian Flynn's books. For some reason, I really love to read about evil women. Gone Girl was a compulsive read. Sharp Objects was one of the darkest books I've ever poured through.
Congratulations on the release of your novels, Seeking Samiel and The Book Seller's Secret, through Sunbury Press! What was your process like when you were writing these books, and did you face any particular challenges during the first draft or subsequent edits?
I'm a pantser—I write by the seat of my pants. Then, when I'm about 3 or 4 chapters in and after I have a firm handle on quest and my main character, I'll write a premise. The premise helps me stay in check, and keeps me aware of when I'm writing tangents.
The biggest challenge I faced in subsequent drafts of my novels was avoiding clichés and melodrama. My novels are based on true events in South Africa, and those events inspired my horror story. A lot of research was involved, and I wanted to write something creepy and scary, all while weaving fact with fiction. Not easy.
Not only are you a novelist, but you are also a short story writer. How does your approach differ when writing short fiction compared to longer narratives?
My approach to short fiction and novels, to me, begins very similarly—I'm a pantser. However, the process differs with my focus on plot; no subplots and few sublayers, if any, are in my short stories. If I have a theme or a prompt, I can bang out a short story. Editing? Well that process is the same for shorts and novels, no matter what—it's laborious, and involves judicious use of the "delete" button.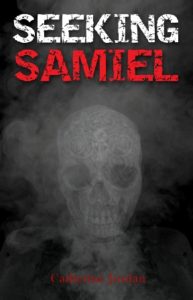 You facilitate numerous workshops in the central Pennsylvania area. What inspired you to teach writing, and what is your favorite class you've instructed so far?
I never intended to become a writing facilitator; I sort of fell into it. My writing mentor asked me to substitute a class for her. I said yes, though I thought, who am I to teach others? Well, I fell in love. Apparently, I made a good impression, was asked back, and have embraced every opportunity since. My favorite class to teach is critique, because its practicum; it allows students to put all their lessons into practice while receiving constructive feedback. I believe every writer should find a critique group filled with a mix of new and professional writers.
In addition to your work as an author and a teacher, you are also an accomplished editor. What inspired you to become an editor, and do you feel that your work as an editor has shaped your work as a writer?
I was inspired to become an editor through my critique classes. Editing is the next step to critiquing, and I plunged into it when a friend asked me to edit her memoir. I have since then edited anthology collections. The selection process—as well as the back and forth between the writer, has allowed me to see just how important structure (even something as basic as "quest") is to a story, and how often it's overlooked. Structure has shaped my writing in such a way that I can go back to my previous works and say, "Oh, well that's what was wrong with this story."
What current and upcoming projects are you working on?
Right now, I just completed editing an anthology titled Strange Magic. Launch and promotion are the next steps. I'm working on a personal collection of short stories for all the major holidays, not just Christmas. I'm also writing my third book in the Seeking Samiel series.

Where would you like to see your writing career in five years?
Currently, as a writer, I'm doing the things I had only dreamed about. Within the next five years, I'd like to turn my novels into scripts—I'd like to get my characters out of my head and off the pages, and onto the big screen! I'd also like to see my books on the "must read" lists. And I wouldn't rule out being an editor on staff. At the same time, I see myself having assisted many others in their quest toward successful publication.
Big thanks to Catherine Jordan for being part of this week's author interview series! Find her at Goodreads, Amazon, Twitter and Facebook, as well as her author site!
Also, please check out the HWA Mentorship Program! It's a wonderful initiative and a highly recommended one!
Happy reading!