Welcome back for Part Three in our author roundtable series for December. This week, the poets of the HWA Poetry Showcase, Volume 6 are talking all about their love of horror poetry along with some of their favorite horror poets, both past and present!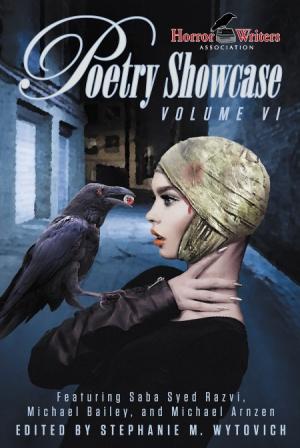 What is it about horror poetry in particular that appeals to you as an author? Also, do you have a favorite horror poet or poem?
CURTIS M. LAWSON: I've only recently begun to explore horror poetry, but I played in black and death metal bands for years before pursuing writing, so some of my earliest notebook scrawlings were lyrics. There is a clear overlap between strong lyricism and poetry, so I guess it was only natural that I'd develop an interest in exploring dark verse.
I find that horror is extremely conducive to the kind of intense imagery and metaphor that poetry allows one to explore. Verse also allows me to explore interesting concepts and atmospheres that might not have enough "meat" to create a longer form narrative.
As for a favorite horror poem, I would say Annabel Lee, which is probably a dreadfully typical answer, but it's true. It's an incredibly powerful piece in word and meter.
PETE MESLING: Sometimes I like to think of horror as a mode, or mood, rather than a genre. Great literature that wouldn't be labeled as horror is often filled with horror moments. Sykes's murder of Nancy in Oliver Twist is a great example. That scene was written with the relish of a horror writer. To bring this idea back to poetry, Shakespeare is probably as good an example as any. Picking a favorite poet, in any genre, is as hard as picking a favorite short story writer or novelist, but Poe is certainly a contender (both for short stories and poetry), and The Raven is probably my favorite of his poems. It's so dreadful and atmospheric, not to mention musical.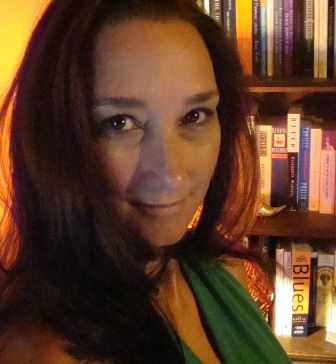 CARINA BISSETT: For me, horror in poetry, especially women's poetry, is the horror present in everyday life. My favorite poet is Anne Sexton; her Transformations changed the way I view poetry, and her work in this series continues to shape the pieces I write today. More recently, I read Ada Limón's Bright Dead Things, which was a finalist for the National Book Award. I keep circling back to the poems in this collection because they resonate with me. They offer a glimpse of mundane horror through a slanted lens. I love the sound of her phrases as they roll off the tongue. I love the way her words haunt the reader long after the book is closed. What poet doesn't want that power? I certainly do.
ROBERT PAYNE CABEEN: I love the way horror poetry is so damn gluey. It sticks inside your head like a long remembered song lyric or ad jingle. When I was in high school, I'd gather a crowd of friends together, and we'd take over the local IHOP on Friday nights. I'd jump up on a table and recite poetry—Poe, Kipling, Coleridge. As much as I loved those poets, I felt the need to write my own poetry–and I did. Later, when I joined a rock band, I realized that a song is just a poem with music. Several poems in my collection, Fearworms, are actually song lyrics–as if there's a difference. Like music and film, poetry has the element of time. It begs to be performed. I hope some of our readers become reciters.
MONICA S. KUEBLER: For me, it's another way to explore the dark and unsettling – in a more lyrical and often more personal manner than I do in fiction. But please don't make me pick favourites. It's too hard!
MICHAEL ARNZEN: I write in all the modes except scripts, but poetry is my go-to for capturing a crazy idea that won't otherwise work for fiction.  I always love unique approaches to the genre, and poetry seems to have the utmost flexibility in experimenting with old familiar tropes. I mean, a sonnet in iambic pentameter on the surface sounds the most rule-based form you could get, but writing a sonnet about a zombie eating a brain… well, that would be unique, you know?  I fuel my creative brain by reading everything, and I've always enjoyed the surprises lurking in the poetry of the pulp era and such. But as a poet, mostly I'm just playing around with ideas, and I tend to write poetry in common language and free verse, just lending it a cadence to the concepts that feels disturbing.  That's all I'm after.
ADELE GARDNER: I love the compressed shiver!  The way a poem can haunt you–enchant you–refuse to leave you alone, with the power of a spell–or a demon.  My favorite dark poet?  Edgar Allan Poe, bar none.
RISSA MILLER: It would be wonderful to say there was a precise moment when I was curled in a shadowy corner of a library and stumbled into a rare volume that made me fall in love with horror poetry. Alas, that would be a big lie. I didn't even realize I loved horror poetry – or that is was a genre – until about three years ago! Duh! I was at a conference called HallowRead and signed up for "The Pleasures of Horror Poetry" class taught by a local poet named J.A. Grier. How had I not realized that Poe wrote horror poems?! I live in Baltimore, after all, where the Raven casts a plumed shadow across our city.  So embarrassing! Of course I've loved the gothic and nightmarish all along, and simply didn't have a label for it. My writing career had focused more on journalism and scripts, and until recently, my love for horror in all categories (film, fiction, poems, history, even autumn's haunted houses) had simply been hobby. Since discovering that both stage plays and poetry can also fit into the horror category, I've been crafting them non-stop!

E.F. SCHRAEDER: As an author, the appeal to horror poetry in part centers on the openness- writing with no limits on possible worlds and virtually no taboos. As a reader, there are many qualities to adore about horror poetry, not least among them the range of voices, styles, and topics— there's so much layered, complex feminist horror work happening now (across multiple forms) that it's very exciting time to be a horror reader.  There's a raw urgency to horror poetry that I appreciate, a striking attention to undercurrents and hidden possibilities, that sense of unearthing the unseen. Favorites are tricky (too many to list!) but one of my longtime favorite collections of horror poetry is Anne Sexton's Transformations.
SUZANNE REYNOLDS-ALPERT: I also write short fiction, but poetry allows a greater range of expression that lends itself nicely to the horror genre. My favorite horror poem? The Raven.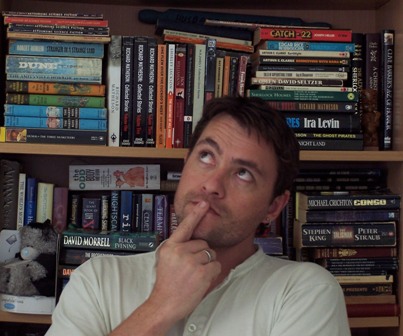 MARTY YOUNG: Sorry, I'm a real novice when it comes to poetry. My poetry, before now, has only ever been a very personal thing, written for me as a means of dealing with internal demons. I know a lot of poets but I'm ashamed to admit that I rarely read poetry. So I'm certainly looking forward to reading this anthology!
ROBERT CATINELLA: I subscribe to the school of thought any short work should invoke a singular emotion. Poetry is a crystallization of this, existing as an elegant scarcity of words. This spike drives into the human brain via the eye. Once there, the key parts unfold and draw on the victim's imagination. What blossoms is personal yet timeless and infect the host so they are never the same again.
My favorite Horror poem is Night-Gaunts by H.P.Lovecraft. It is about a sleeper transported to a vast dream realm by faceless, flying creatures. I love how it gives the sense these objectively terrifying nightmare creatures are just beings like the rest of us. The vast world is shown as a nightmare but everything described sounds like it could be viewed with wonder if only for the individual's relationship with the unknown.
NICOLE CUSHING: Horror poetry can evoke the most deliciously primal aspects of fear, because it often has the flavor of an occult chant. But, in my opinion, the best horror poetry balances this primal aspect with a touch of beauty (or at least, a touch of grandeur). The collision of these two forces is fascinating. It's a fun energy to play with. As for a favorite poem, I can narrow it down to two:  Lord Byron's "Darkness" and Poe's "The Conqueror Worm".
G.O. CLARK: I enjoy writing horror poetry, as it helps to exorcise my dark demons. That said, many of the poems have a humorous twist to them, which reflects my personality. Marge Simon and Bruce Boston are favorites when it comes to horror and SF poetry.
DAVID SANDNER: I wonder about that, actually. I consider myself a fiction writer, but I produce poetry, too. The poetry tends to demand to be written, and then to force my attention on matters of style and poetics in a way that breaks prose. I am able to contemplate and set out writing stories, but the poetry tends to follow inspiration. For my piece in the Showcase, once the first line popped in my head, I had to set to work planning and working on it, but the first thing, characteristic for me as a poet, was just something weird that seemed to imply a dream logic to its form if I could only work it out. Mr. Poe is my favorite practitioner of the form; "The Raven" my favorite poem. I think I'm not alone in this.
INGRID L. TAYLOR: I love the imagery of horror poetry, and the freedom to really explore dark aspects of the human psyche in ways that are moving and beautiful. I particularly like Linda D. Addison's collection Consumed, Reduced to Beautiful Grey Ashes, and I find that I return to the poems in this book over and over for inspiration. The field is full of fantastic poets, including Stephanie M. Wytovich, Christina Sng, Donna Lynch, and many others whose works have informed and inspired me. They motivate me to always strive to become better with my poetry.
JOHN CLAUDE SMITH: Darkness of vision, that's what works for me. Doesn't have to be bloody or gross—though it can–but eeriness and, again, darkness of vision is key. As for a favorite poem, I was going to say something by Clark Ashton Smith would rank high as he's one of my favorite writers, though with the mention of darkness above, I am reminded of Lord Byron's brilliant apocalyptic poem, "Darkness." Definitely my fave!
TRAVIS HEERMANN: I like horror in general, and poetry is just another means to express it. The reason horror poetry works so well, I think, is that poetry is concentrated language, a distillation of words that heightens emotion, and what is horror if not heightened emotion?
Ray Bradbury's mastery of language never fails to astonish me, whether he's writing outright poetry or just incredibly poetic prose.
ANN K. SCHWADER: Favorite dark poet, probably Georg Trakl (in translation, sorry).  I love being part of the centuries-long tradition of caging fear in verse.
DONNA LYNCH: I was young enough that I only sort of understood 'The Conquerer Worm' but that was the first Poe piece I was drawn to. I didn't get into other horror poetry until much later in life, but what really hooked me were poets who were not genre, but just wrote the occasional extremely dark piece. I saw it with Dorothy Parker, with Emily Dickinson, Charles Bukowski.
Later, I got into Nicole Blackman and Lydia Lunch, who were nothing BUT dark, but all of them wrote a very different kind of horror. It was emotional and personal and spotlighted the hell that people create every day. That really spoke to the little kid in me—haunted by both real experiences and by her own device.
Poetry is such a great medium. You're forced to choose your words and phrases carefully, so as to make the biggest impact. There's no room to pull punches.
LORI R. LOPEZ: Growing up, in addition to Mary Shelley and Bram Stoker and others, I became a fan of Edgar Allan Poe, primarily from movies based on his stories.  But one poem stood out, "The Raven", along with "The Highwayman" by Alfred Noyes.  The stories they told!  The atmosphere!  I was also fascinated over ballads such as "Barbara Allen" and "Tom Dooley".  Coleridge's "Ancient Mariner".  I'm a big Alice fan.  Lewis Carroll's poetry and prose may be more humorous than dark but has moments of malice or madness, and I like to include humor in my horror.  Going way back, I must mention Doctor Seuss and The Grinch!
ANNA TABORSKA: In poetry every word counts, even more so than in other forms of writing. I enjoy the opportunity of creating an atmosphere of horror or a mini horror story within the discipline of poetry – choosing words sparingly and with extra care. Horror poetry also allows one to concentrate on getting across a particular feeling or atmosphere without the absolute necessity of plot, and this can be quite liberating. I realise I'll score no points for originality here, but my favourite horror poem has to be THE RAVEN by Edgar Allan Poe. I am also very fond of what is in many ways the opposite of The Raven in terms of the kind of language used (chillingly understated as opposed to emotional and Gothic in tone): MY LAST DUCHESS by Robert Browning. I realise that rock lyrics aren't generally considered to be poetry, but there are many heavy metal songs that would, to my mind, qualify as great horror poems.
EV KNIGHT: I love horror poetry because it takes something traditionally considered ugly and makes it beautiful. Like Caravaggio's Judith Beheading Holofernes, you can truly appreciate the artist's talent for capturing a scene, even if that scene itself is horrifying. You can write a grotesque sequence in a novel and make it work, but to take that same thing and put it to prose takes a specific talent not everyone has. Classically, my favorite horror poet is Poe, but right now, I am in love with Sara Tantlinger's and Stephanie Wytovich's work.
DAVID POWELL: The first poems I remember were the parodies from Alice in Wonderland.  I knew "Twinkle, Twinkle Little Star," and realizing you could turn the language around like that was fun, but also a bit unsettling. I also grew up in Appalachia, and terrible things happen in those folk songs I learned. It was a short hop from "Long Black Veil" to Poe's poems. Though not strictly horror, Allingham's "The Fairies" pops into my head every time I hike in the woods.
MICHAEL BAILEY: Poetry is the shortest form of writing, simple, yet complex. Good poets can express more with a few words than some writers can convey with entire chapters, with entire books! Horror poetry, in particular (at least the stuff I enjoy), expresses the emotion I seek in all written work. Emotion is power. If I am not moved by a book, or by a story, or by a poem, then what's the point? Linda D. Addison can move me with as little as three words, so I guess she's a favorite.
GERRI LEEN: I like to go dark. I like a twist. And you can really experiment when it's the shorter, looser form of a poem, especially free verse. Favorite horror poem? W.B. Yeats's "The Second Coming." To write like that…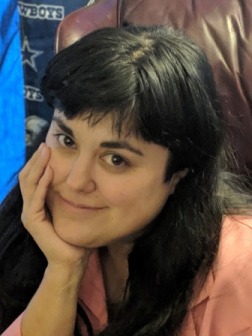 NACHING T. KASSA: I love the imagery of horror poetry and the symbolism behind the verse. My favorite horror poet is Edgar Allan Poe and I love "The Raven."
LISA MORTON: I'll be the first to confess that I'm a much better prose writer than poet (!), but I love the challenge of condensing everything down to just a few words. I'm a big fan of the work of poet K. A. Opperman, since he often explores one of my favorite themes – Halloween (and in the interest of transparency – I provided the introduction to his forthcoming collection Past the Glad and Sunlit Season).
LEE MURRAY: Horror poetry is to horror fiction as Brussel sprouts are to the cabbage: equally layered and nuanced just more intense and immediate given they're packaged in a single mouthful. (For the record, I love Brussel Sprouts!) It's impossible to choose a favourite poet: I love so many, including those in this table of contents, but I'd love to draw readers' attention to a mentee, New Zealand poet, Emma Shi, the author of Somewhere Else. While still in high school, Emma won our 2013 Young New Zealand Writers writing competition with a horror poem called this heart beats faster than normal. She later studied creative writing at Victoria University, going on to win the Poetry NZ Prize in 2017 with skipping dead insects across the ocean. As a poet, she is as humble as her work is startling. I expect her to one day make New Zealand Poet Laureate. Watch this space.
TRISHA J. WOOLRIDGE: The first time I distinctly remember feeling horrified by a poem was from a book of childhood verses; I came across "The Walrus and the Carpenter," where, spoiler alert, whilst spewing a bunch of nonsense at each other, they decide to kill and eat an entire school of "child" oysters! Even as a kid, I saw how much truth was hidden in that nonsense, how people use nonsense to hide horrific acts. And while I also remember feeling physically ill after reading that poem and not being able to read for a day or two after, wanting to find more like that because it created such a real and potent feeling. That's a bit divergent from the question… but the crux of it is that poetry, to me, is a vehicle of concentrated truth about the world. And the world has a lot of horror in it hidden by nonsense and fancy language—I like to turn that on its head and use fancy language and nonsense to shine a light on that truth.
STEPHANIE ELLIS: I write in a number of forms but I enjoy writing poetry when I can, something I have neglected for a while but now, particularly after my inclusion in this book, something which I intend to remedy. I have always loved words, and I love to paint images with these words, play with them until they create just that right hint of darkness, bring the fears crawling out of the shadows, make you shiver. I love the subtlety of poetry, the scope to simply hint, to be ambiguous, to play on a person's emotions and fears. That such a small piece of work can have such a huge impact is amazing.
I have recently been reading the work of Alessandro Manzetti. I enjoyed his No Mercy collection and am currently reading The Place of Broken Things co-written with Linda D. Addison.
PETER ADAM SALOMON: Horror poetry is a place for courage, bravery, and exploring the absolute limits of imagination. There is a freedom in the ability to discover the shadows, the deeps, the breadth of the human experience and beyond. It is a safe space thanks to a rich and vibrant community that supports and encourages everyone, that welcomes everyone, that is everyone.
I have so many favorites I'd be sure to leave people out if I started listing them, but I am honored and thrilled to be included with all the brilliant poets in Volume VI of the Horror Poetry Showcase.
SARA TANTLINGER: Poetry is amazing at training yourself to create strong, poignant scenes and imagery with tight structure and without wasting words. Adding horror to the mix really appealed to me because it continually challenges me to try different themes, rhythms, and sensory descriptions in order to create something new every time. There are so many incredible horror poets and poems out there, but one of my biggest inspirations has been William Blake's darker works. He had an incredible mind.
OWL GOINGBACK: I like that horror poetry can convey emotions, create chills, and provide lasting mental imagery with only a few words. I don't have a favorite poem or poet, but do find myself rereading Poe's work more often than other authors.
LISA LEPOVETSKY: As far as favorite contemporary horror poets are concerned, I'm a fan of Stephanie Wytovitch, Bruce Boston, Marge Simon and Mary Turzillo, among many others. There's a lot of talent out there right now in the dark arts. I think the compression of poetry lends itself to darkness.
MARGE SIMON: Poetry affords a wonderful opportunity for expressing fear, anxiety, angst and remorse. The world is not a bowl of cherries.
DEBORAH L. DAVITT: Horror poetry appeals to me because you can get down to just that crux, that moment, in which the horror of the situation, of the person, becomes manifest. It's that lightning flash that usually occurs at the climax of the novel or the short story, the epiphany moment for the character or audience (or both) that this is unsettling or wrong. Poetry in general lets you go for that brilliant burst of the flashbulb on the subject, but it's particularly effective with dark materials, because in that moment of illumination, everything becomes so stark and clear. Or at least, I like to think it does.
COLLEEN ANDERSON: Horror poetry allows us to explore themes with beautiful and terrifying language. Poetry can condense a feeling, an image, a tale to its essence, like a distilled poison. My mind just goes there. When we explore the shadow side, without succumbing to it, we can balance ourselves better in the world so in a way, as horror poets we are shamans and witches realigning the world. Edgar Allan Poe is a classic poet who influences me. There are many great modern poets such as Christina Sng, Deborah Davitt, Linda Addison, and I do adore Sandra Kasturi's poetry. Ursula LeGuin was another brilliant poet and the world is poorer for her absence. Really, any of the poets in the Rhysling anthology is a great indicator of the breadth and depth of good spec and often horror poetry.
That's all for Part Three of our Poetry Showcase roundtable! Please stop by next week for the fourth and final part of our series as we find out what all these authors have in store for us next!
Happy reading!