Welcome back to another author interview! This week, I'm pleased to present M. Brett Gaffney! Brett is the art editor for the consistently lovely Gingerbread House Literary Magazine, an online publication featuring the best and most beautiful in fairy tales, magic realism, and other works of the fantastic. Brett is also an author in her own right with poetry published at such places as Stone Highway Review, Cactus Heart, and Penduline.
Recently, Brett and I discussed her work at Gingerbread House as well as lots of other great tidbits (Island of the Dolls, anyone?).
A couple icebreakers to start: when did you first decide to become a writer, and who are some of your favorite authors?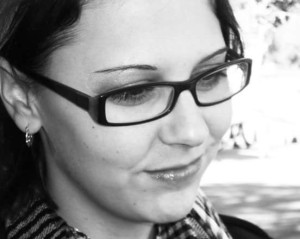 I grew up making stories, filling notebooks with poems and stories, even fan-fiction. But I think I decided to become a serious writer when I was in college. I was an English major taking a poetry course at Stephen F. Austin University in Nacogdoches, Texas. My then professor, now friend and chief editor of Gingerbread House, Christine Butterworth-McDermott took an interest in my poetry. When she first suggested I submit my work for publication, I thought, oh man, maybe I'm a writer. It's weird how powerful others' validation is with regards to the things we do, but I respected her (and her husband, John McDermott, creator of the BFA program in Creative Writing there) so much that her encouragement gave me the boost I needed to really work at it. The writers I read then are still some of my favorites today: Kristin Naca, Kim Addonizio, Patricia Smith, Marisa Silver, Stewart O' Nan, Toby Barlow… And then some newer favorites: Jamaal May, Ada Limon, Ross Gay, Tarfia Faizullah, Aimee Bender, Benjamin Percy, Rick Yancey… I'm also reading a lot of nonfiction right now, books about Jonestown and American "murder houses" at the moment.
You are the art editor at Gingerbread House Literary Magazine. How did you become involved with the publication, and what is your process in curating such a lovely and effective collection of art for the site? 
During my last year at SFA, Christine and I talked about starting a literary journal catering specifically to fairy tales. And then two years later during my MFA program at Southern Illinois, we made it a reality along with Kay Winfield, our web editor, and Kayla Haas, our fiction editor. We knew we wanted to pair the poems and stories with some images but the art curation truly started while putting together our third issue. I was a fan of photographer Brooke Shaden's work and then realized one of her pieces would pair great with a poem we were publishing. So I emailed her for permission and she said yes. Ever since, I've adopted the title of art editor and commenced an ongoing search of social media, deviant art, and other journals for artists that embody the kind of work we look for: strange, surreal, and of course fairy-tale-esque. I'm actually in the midst of finding art for our February issue. We of course choose our literature first then search for the right artistic pairing; it's always an exciting challenge. And now I feel we've become a journal that prides itself on our visual aesthetic just as much as the literary work. It's a beautiful hybrid. This month (February) will mark our seventeenth issue.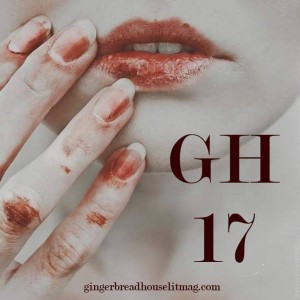 As a poet, do you have a specific process behind your work, or do you allow each poem to develop organically in its own way?
I think each of my poems requires its own process and most of the time it is very organic, usually drafted initially by a feeling or image. Though some require research, like poems about Waverly Hills Sanatorium, and that process is a bit more methodical. I find the facts I want to tether the poem to and then work around them. Though I have to be careful not to rely on research or else the poem starts to feel too loaded down with history, more like a textbook. Most of the time it's just me, the laptop, and a bit of music. The other night I started writing to Disturbed's cover of "The Sound of Silence" by Simon and Garfunkel on a loop. What I got out was raw and powerful but now I just need to go back to it and see which lines are really good and which ones are mostly tears.
All of your writing is captivating, but my own favorite is your poem, "La Isla de las Muñecas, Xochimilco, Mexico." What inspired you to write about the Island of the Dolls, and have you ever visited the infamous island yourself?
Thank you! I wish I could say I've visited the island. Alas, I've only watched what few documentary segments I could find about it. I first read about Xochimilco on some website, probably Cracked, as one of the most haunted locations in the world. But then of course I needed to know more, get as close to the truth of the place as I could. The images of the dolls alone are terrifying but this one man's dedication to the collection is what really captivated me. So I carved out a story for him and tried my best to both unsettle my audience and also pull them in, make them want to leave a doll offering themselves. That's also one of my first poems to be published so it holds a special place in my heart.
What upcoming projects are you working on?  
I have a list, haha. But the two I keep coming back to are my poetry collections about Waverly Hills Sanitorium in Louisville, Kentucky and my time working as an actor at the Dent School House, a haunted house in Cincinnati, Ohio. Waverly has captured my attention for about six years now and I've written thirty plus pages of poetry on the hospital, its history and its ghosts. My Dent poems are newer, as I've only worked two Halloween seasons there. So far, the poems I've drafted look at the haunted house from behind the scenes. For example the one I'm working on right now specifically deals with my getting punched in the face by a customer I successfully scared.
Huge thanks to M. Brett Gaffney for being our featured author this week. Find her online, and keep an eye on Porkbelly Press for updates on the upcoming release of Brett's chapbook, "Feeding the Dead."
Happy reading!