Today, I'm thrilled to feature author Victoria Dalpe. Victoria is the author of the novel, Parasite Life, as well as numerous short stories. I was fortunate enough to meet Victoria at Readercon this past summer, and she's as fabulous a writer as she is in person.
Recently, she and I discussed her inspiration as an author, her hometown of Providence, as well as her future plans.
A couple icebreakers to start: when did you first decide to become a writer, and who are some of your favorite authors?
I've been writing and telling myself stories for as long as I've been around frankly. As a total bookworm, I've just always loved the storytelling either as the reader or the writer. I didn't start seriously writing, with the intent of it being read and/or published until I moved back to Rhode Island from NYC. I was doing a career change, as I'd gone to art school and majored in painting and film studies, then I'd worked in NYC museums. I wanted to be more creative in my day to day. When we left the city and decided to do the house and kids thing, I decided to seriously try my hand at writing again. That was about 7 years ago and 1 published novel and about 15 short stories in collections later.
Favorite authors is always a tough question, like a favorite movie, or song etc. I'm a monster person and frankly, rarely read stuff that doesn't have the inhuman in it. Some all-time formative favorites: Anne Rice, Poe, Lovecraft, Poppy Z. Brite, Tanya Huff, Tananarive Due, Barker, Daphne Du Maurier, Nancy A. Collins. I'm a die-hard splatterpunk fan, so Skipp and Spector for sure. I'm an unabashed fan of urban fantasy, which I fully embrace, and so Kelly Armstrong, early Laurell K. Hamilton, Carrie Vaughn, Ilona Andrews. I'm also a big New Adult/ Fantasy Reader so Laini Taylor is def on top of my list there. I love good characters, monsters, a love story, anti-heroes and a hearty dose of grue and horror. And so many super interesting and talented writers are coming down the pike lately, Nadia Bulkin's She Said Destroy was excellent, for example.
Your YA novel, Parasite Life, was released earlier this year from ChiZine. What can you share about the behind-the-scenes of writing this novel? How long did it take you to complete? Were there any surprises along the way?
I wrote it over the course of a year, it was a little story I think I'd had living in my head for ages. I'd been reading a ton of YA around that time and found myself, time and time again, getting angry at the books I was reading. I found the relationships not only problematic in these books but also a little bit dangerous, considering the age of the readers and that they are being sold as romantic (and not toxic or even abusive). So I wanted to explore the more unsavory aspects of being in a relationship with a vampire, which is as toxic and unbalanced a pair you could conceive of. I think the challenge as I was writing it was keeping it YA, but also wanting to stay true to the story I wanted to tell.
Then off it went to a slush pile at ChiZIne Publications, a favorite publisher of mine, and remarkably they picked it up. A few years later and here we are.
You are also an accomplished writer of short fiction. What was your inspiration behind "The Wife," which appeared recently in Tragedy Queens from Clash Books?
As a monster lover, I am often drawn to the stranger critters. I'd read in some monster book about a lady monster out of Asia who flew around on her hair, terrorized people, had a huge hole in her neck etc. BUT if you caught it and stuffed all the hair in a hole you could marry one. I found this story absolutely fascinating because who would want to take some crazy flying lady home? Would she be a good wife? And my story answers that question.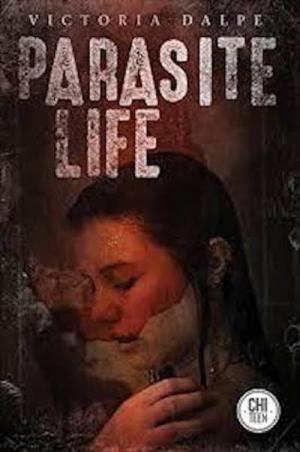 You reside in Providence, the cosmic horror capital of the world. How, if at all, does your hometown affect your work?
A ton! I definitely think there is something in the water in New England, in general, that makes it ripe for horror. Perhaps it's the history, as one of the oldest parts of the country, perhaps it's the long dark winters and long oppressive summers. But whatever it is, there is a certain something that permeates the land and its people. I'm a huge Lovecraft fan, and have been published in two Lovecraft Anthologies as well as co-editing the 2019 Necronomicon Anthology with the fabulous and talented Justin Steele. I love weird fiction and the directions it has been going in the last few years, and the critical attention it's getting. Providence just has a vibe to it, that something is just a little bit off, that is quite inspiring.
In addition to your writing, you're also an actress and producer. How does your process differ when you're working on film versus fiction? Conversely, how is your approach the same?
Well, the actress part is solely because I was around! My husband needed some sucker to do a body cast and so I got the part. For being a big personality, I'm actually a pretty terrible actress, never been comfortable being vulnerable on stage or screen- too stiff. My husband is a filmmaker as are a cluster of our friends, so I've been lucky enough to help with all sorts of projects. The thing about a film is that it is entirely collaborative, every person is a cog in the machine. Writing is often the entire opposite creative process, the writer sets the scene, fill in the players, the sets etc. Film you need to assemble a team that can help get the vision off the paper and onto the screen.
If forced to choose, what's your favorite part of the writing process: crafting setting, developing characters, or writing dialogue?
That is a tough question! Honestly, I think my favorite part is starting something. I love the beginning of a story when it can go anywhere and the limits are basically your imagination. I also love finishing a project! There is something so satisfying about wrapping something up, even if it's just the first draft.
What projects are you currently working on?
I'm editing a collection of my short stories currently as well as my second novel. On top of that, starting to read through the submissions for the Necronomicon 2019, think it's going to be awesome and a fun challenge to be an editor.
Huge thanks to Victoria for being part of this week's author interview series. Finder her online at her blog and Amazon page as well as on Twitter and Facebook!
Happy reading!