Welcome back! This week, I'm excited to spotlight author and editor Maria Kelly. I've worked with Maria both as an author as well as a behind-the-scenes slush reader earlier this year as she prepared the recent issue of The Were-Traveler. In every capacity, Maria is a fabulous writer, editor, and individual, and it's terrific to have her spotlighted on this site.
Recently, Maria and I discussed the genesis of The Were-Traveler as well as her plans for the future.
A couple icebreakers to start: when did you first decide to become a writer, and who are some of your favorite authors?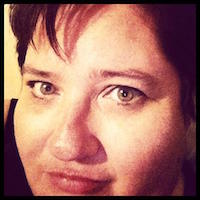 When I was a little girl, my grandma would tell me scary Rawhide stories. Soon, I began telling her stories. She bought me notebooks to write them down in and eventually a used typewriter. She and my mom were always encouraging me to write my stories down. I've written stories and poems since that time. I remember that I made the decision to finally submit my stuff after my mom and husband passed away. Because I am introverted, and fear rejection, they would tell me "You can't get published if you don't take a chance." I've been taking chances since 2009. I've won some, and lost a whole lot more. But I'm hooked now. A "no" from a publisher or editor just makes me want to try harder.
[As for authors,] Ursula K. LeGuin, Neil Gaiman, Stephen King, Alan Dean Foster, Gabriel Garcia Marquez, Joyce Carol Oates, Shirley Jackson, J.K. Rowling, Robin Hobb, J.R.R. Tolkien, Christopher Marlowe, Suzanne Collins, and many others, including Japanese manga authors like Tite Kubo (Bleach) and Eiichiro Oda (One Piece). I love great world building in a story. And interesting, complex characters.
What inspired you to start your online publication, The Were-Traveler?
I had been tossing around the idea for a while, but worried about where I would find the balance between writing, school work (I was attending college at the time) and publishing. I decided that I would just have to do it and become better at time management. I'm glad I did. I love publishing the magazine and interacting with the contributors.
How do you balance your workload as an editor with your writing?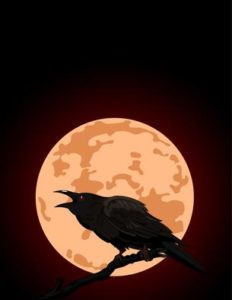 Very delicately. I also have two part-time jobs. Also, up until December 2015, I was a university student at USFSP. It has not been easy. I had to put the magazine and most of my writing projects on hold for over a year while I finished up my bachelor's degree. The last year of school was brutal. But it's done, for now, and I can get back to the magazine and writing. I write or read magazine submissions whenever I can. I've also had some help (points to you) with slush reading for the last issue, which was very much appreciated, and I thank you very much for it. I'll buy you a dinner sometime.
Do you feel that your work as an editor has changed the way you write, and vice versa?
I think working as an editor has changed my opinions of editors more than anything. As a writer, I used to think, why is this magazine rejecting this story of mine, it's brilliant! You know, we all go through that. But now, I'm on the other side of it and have to say "No" to a writer for one reason or another. It's a tough call. It has made me more aware of my stories that are rejected in that, hey, they might not be bad stories or poems, but for some reason it didn't grab the editor or slush reader's attention.
Where would you like to see your writing career in five years?
I would like to see it growing in creativity and making a bit more money. I anticipate I'll be enrolled in a Creative Writing MFA program somewhere by that time, so I hope to also be learning how to hone my writing skills even more.
What upcoming projects can we expect from you?
Well, The Were-Traveler is seeking submissions for the speculative poetry issue. Deadline on submissions is November 30th. I hope to get a few more submissions for it, thus the shameless plug. As for writing, I have several short stories and poems I'm working on. I'm always working on something. I'm also writing my creative piece for grad school, which I hope to have published one day, a weird as hell novel/la about a seemingly ordinary man who meets a strange goddess who rules the realm of illusion and hallucination. A sort of reverse Alice in Wonderland kind of thing. I'm also getting back to work on my fantasy novel. I recently had a poem published in the Science Fiction Poetry Association's magazine "Star*Line" and I submitted a few poems to their speculative fiction poem contest, so I'm hoping one of those seeds bears fruit.
Big thanks to Maria Kelly for being part of this week's author interview series. Find her online at her author site and on Facebook!
Happy reading!