Welcome back, and happy Pride Month! For the rest of June, I'll be featuring a roundtable spotlighting six amazing LGBTQ+ authors! We'll be discussing their experiences as writers in the industry as well as their favorite LGBTQ+ storytellers.
So as we're closing out the first week of Pride, I'm so pleased to let these fabulous authors take it away!
Please tell us about yourself and your work in the horror and speculative fiction genres.
ADDIE TSAI: I'm a queer nonbinary (any/all) biracial Asian writer and artist. I started out as a poet, and now I write a little bit of everything. I've published two novels. My debut, Dear Twin, is a queer Asian YA epistolary hybrid about twins and childhood trauma, and this past August I published Unwieldy Creatures, a queer biracial Asian non-binary retelling of Frankenstein. My personal essay on Dead Ringers and twinhood was included in the recently released queer horror nonfiction anthology, It Came from the Closet. My first horror love was Anne Rice's The Vampire Chronicles, which I was obsessed with as a teenager, such a fan that I recently traveled to New Orleans to see the Anne Rice archives, which are housed at Tulane University. The earliest fiction I can remember writing were (very bad) rewrites (fanfic wasn't a word in the 90s) of Rice's series, centering original vampires, who were identical twins.
CHRISTINA LADD: Hi, I'm Christina Ladd, and I write fantasy and horror stories grounded in obsessively researched obscure facts, usually from ancient history, usually involving dead languages. I end up writing horror not because I set out to frighten others (most of the time, anyway), but because most things scare me.
K.P. KULSKI: Thanks for having me. I'm a Korean-American author of dark fiction, born in Honolulu, Hawaii. I'm also a veteran of both the U.S. Navy and Air Force. Growing up in a military family also meant growing up in lots of places. As active duty as an adult, I continued to move often, so I'm not really from one place, although I spent most of my childhood on the American East Coast.
I love writing about witches and anything dark and twisted beyond the overgrown bramble in the ancient woods. I'm also a big history nerd in all the best ways and used to teach college history courses, so naturally, you'll find lots of history inspired things in my work. Both my gothic horror, Fairest Flesh (dark historical fiction), and novella House of Pungsu (period inspired) fit this.
CRAIG LAURANCE GIDNEY: I'm the author of three collections and two short novels. Three of my books have been Lambda Literary Award Finalists, and I recently won the inaugural Pulver award for Weird Fiction. My writing—save for a young adult novel about bullying—is weird fiction that investigates issues of race, gender and sexuality.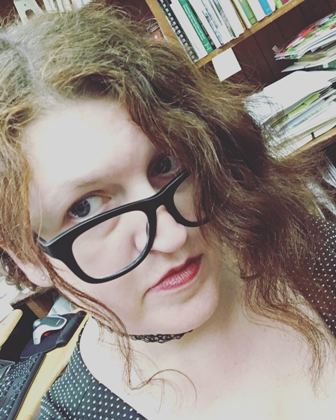 LARISSA GLASSER: I am a librarian-archivist working in academia, mostly on the technical side. I see librarianship and cataloging as a type of alchemy, where we provide answers to questions and encourage building independent research skills as well. But in addition to interest in library science, I was drawn to horror and fantasy at a very young age through Tolkien, Clive Barker, Star Wars, and The Evil Dead. Originally I tried writing crime fiction, but after reading Clark Ashton Smith, William S. Burroughs, and Jack Ketchum, I developed a darker outlook and began writing the sort of material I wanted to read. I've written several short stories that closely align with my experiences navigating daily life as a transsexual woman, and after discovering more trans authors within the dark fiction genre I wrote my novella F4 for Eraserhead Press. I'm still surprised it caught on with so many people.

MONA SWAN LESUEUR: Howdy howdy! I'm Mona, and my pronouns are they/them/she/her. I'm a desert gal who tends to write surrealist and fantastical horror. I am often inspired by fairy tales, b-movies, anime, and that feeling you get when you explore an abandoned building at 4am with nothing but a sign taped to your chest that reads: "Hey demons, it's me: your girl. Wanna kiss?"
My most recently published story is a collaboration with Fiona Maeve Geist called "The Taint is Saintly with Her Welcome" for The New Flesh: A Literary Tribute to David Cronenberg from Weird Punk Books.
What does Pride Month mean to you personally? Do you feel that the writing community is welcoming to LGBTQ+ authors during Pride Month (and beyond)?
ADDIE TSAI: Regardless of how commercial and corporate Pride has become, I still see Pride as a celebration of the first major uprising, and so it remains deeply meaningful for me. I think that it's taken a LONG time for the writing community to get on board, and we still have a long way to go, but it's nothing like it was as I was coming of age as a young writer. I'm excited by the communities I've been able to find.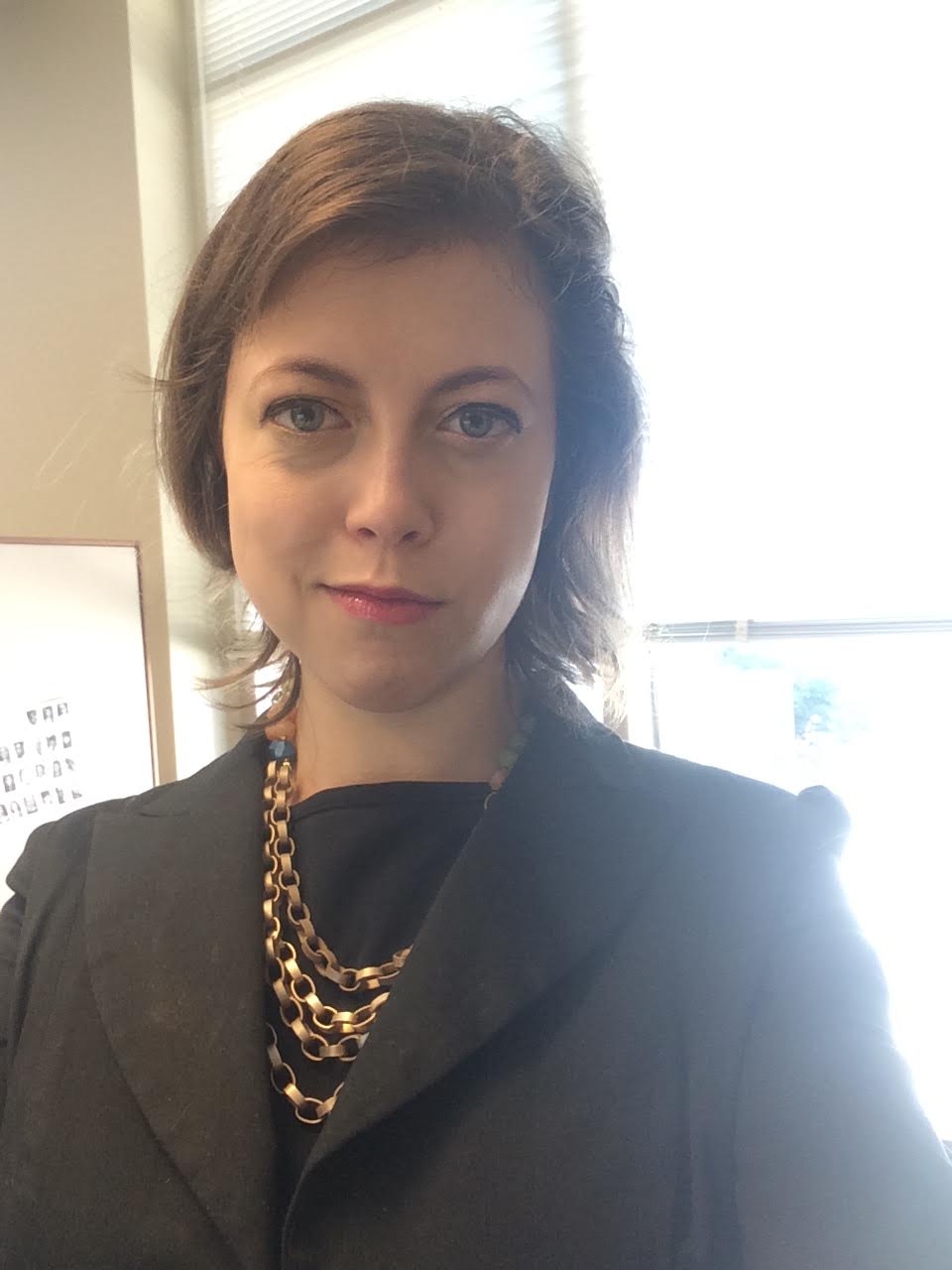 CHRISTINA LADD: Though no group of human beings is perfect, I have found the horror community generally welcoming, thoughtful, and kind. So many editors and authors are vocally supportive of their queer readers and writers, and equally loud in rejecting transphobia, homophobia, and general dickishness. And for me at least, this comic is pretty true!
K.P. KULSKI: One of things I love about the Pride is the expressed right to celebration— a joyful authenticity, so when I think of Pride Month, I think of these ideas. To me it's a reminder to embrace and love ourselves.
Horror continues to be out in front in establishing new norms and I feel LGBTQ+ authors have
become a significant and visible part of our community. We're telling our stories and for the
most part, I've seen a lot of support, lots of fabulous calls to make "horror gay AF" and I love to
see it.
CRAIG LAURANCE GIDNEY: The past few years has lulled us into a false sense of security. Now that the Trans community is being directly attacked and the rest of the community is being painted as "groomers," Pride is more important than ever. I feel that my little section of the writing community is very welcoming to authors, though every now and then, intolerance raises its ugly head.
LARISSA GLASSER: It's been over 30 years since I came out as trans, and have been through so many ups and downs on personal and professional levels, Pride Month means precious little to me by now. It's a nice commemoration, but if modern society is disinclined to offer Pride Lifetimes, equal protection under the law that most taxpayers should expect, I see Pride Month as table scraps with a chain store or bank logo. Recently there was that huge right wing tantrum over Dylan Mulvaney's platforming Bud Light? That seems indicative of how LGBTQ+ dignity is treated within prevailing media narratives of the early 2020's. It's really shitty and reductive. That said, I'd say that any writers in the horror/SF community who have any degree of talent and character should fully support LGBTQ+ authors unconditionally and unequivocally all year long, not just during a commemorative month. Thankfully, I've experienced full and unequivocal support from the community since I first began going to horror cons more than a decade ago. So despite the reactionary and cynical backlash against queer rights, I still think big things can have small beginnings. I just think it's totally absurd when these people say that queer visibility
is an imposition on their daily lives and/or the education of their children. That's cynical, childish, and totally fucking weak.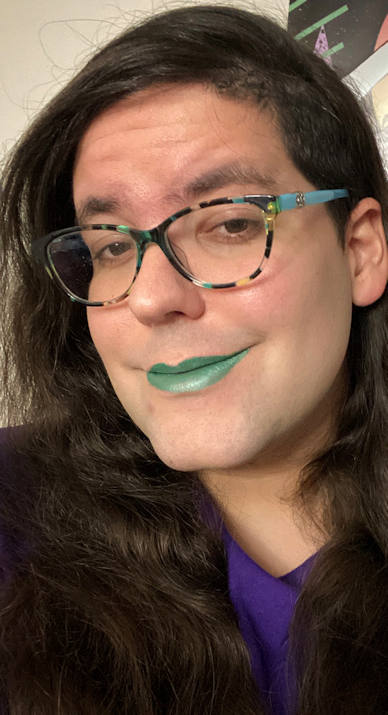 MONA SWAN LESUEUR: Beyond the increased recognition that Pride Month can provide, I sadly don't have much of a personal connection to the month. I mostly associate it with being a period of time where a bunch of outgoing folks the heat and celebrate being LGBTQ+ while corporations try to cash in as much as possible. If I hadn't been born and raised in the desert, the idea might seem more appealing to me…but I also don't care too much for crowds. More power to those who want to go out and soak up the sun, but I'd rather be gay with a tower fan in my face.
The writing community I feel is becoming more and more welcoming to LGBTQ+ writers as time passes. There is still plenty of work to be done, but it warms my heart to see multiple books published each year with press coverage. I remember a time where mainstream coverage was rare, so it's nice to see how far we've come.
And that's Part One in our Pride Month Roundtable! Head on back here next week for the next installment from our fantastic authors!
Happy reading, and happy Pride!