Welcome back! So my latest article for The Lineup came out last month, and it focused exclusively on Bi+ horror authors. You can read the full list here, and I honestly hope you do because I'm so very proud to have put this article together. That's because Bi+ authors are often overlooked in discussions of LGBTQ+ fiction.
Bi+ is an umbrella term that refers not only to bisexuality, but also to pansexuality, omnisexuality, fluid, and a wide variety of additional identities and attractions. (For more info, please refer to this much more in-depth definition.) As I mention in the article for The Lineup, almost no funding in America is dedicated specifically to Bi+ issues, despite the fact that those of us who are bisexual constitute the largest group of the LGBTQ+ community.
As I was working on the list for The Lineup, I put out a call on Twitter for Bi+ horror authors to share their most recent published works. There was a really wonderful thread of authors who responded to my tweet. Even once The Lineup article was published, it made me so happy that there was an even longer list for readers to use when seeking out Bi+ horror fiction. However, now that Twitter is going up in flames, I don't want that extended list to be lost to the trolls of the internet. So once you read my aforementioned article on The Lineup and check out all those fabulous authors' work, here are a few additional Bi+ horror authors to add to your reading list.
Angela Sylvaine is a Colorado-based horror, science fiction, and dark fantasy author. Her horror novella, Chopping Spree, came out last year through Unnerving's Rewind or Die series.
Eva Roslin is a horror and dark fantasy author and reviewer. Her recent work has appeared in Alienhead Press's Literally Dead: Tales of Halloween Hauntings and Black Spot Books' Under Her Skin.
Tiffany Morris is Mi'kmaw/settler author of both speculative fiction and poetry, and her most recent collection, Elegies of Rotting Stars, was released earlier this month from Nictitating Books.
Avra Margariti is a prolific poet based in Greece, and her latest collection, The Saint of Witches, was released earlier this year through Weasel Press.
Rich Gerlach is a writer, reviewer, and a podcaster at Staring Into the Abyss. You can read his latest short story in Dead of Winter: An Anthology.
LC von Hessen is a Brooklyn-based author, musician, artist, and actor. Their collection of weird and gothic tales, Spiritus Ex Machina, was released last year.
Chloe Spencer is an author, filmmaker, and YouTube gamer and essayist. Her YA horror science fiction novel, Monstersona, is due out next year from Tiny Ghost Press.
Verity Holloway is a writer and editor. Her upcoming novel, The Others of Edenwell, is slated for release next July from Titan Books.
Rebecca Turkewitz is a writer and teacher based in Portland, Maine. Her short story, "The Elevator Girl," appeared last year on the Lamplight podcast, and her collection, Here in the Night: Stories, is forthcoming from Black Lawrence Press.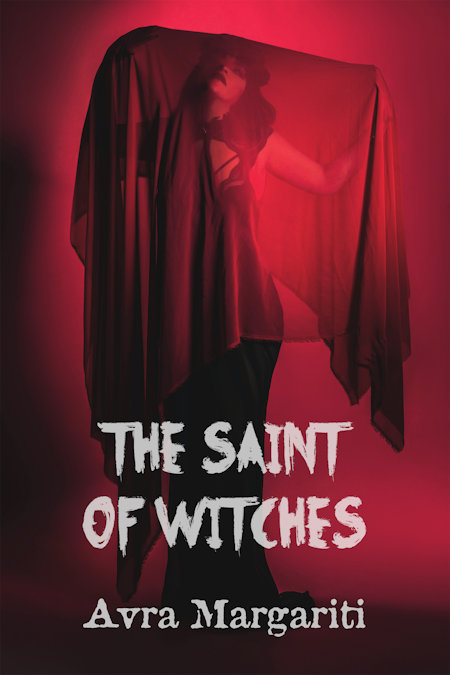 Stephanie Rabig is a Kansas-based horror author of numerous books and short stories. Her horror western, On Stolen Land, is available now.
Briana Morgan is a widely published horror author from Atlanta. Her most recent book, The Reyes Incident, made its debut in April of this year.
Jaye Wells is a bestselling author and writing mentor. Her recent short story appeared in Sara Tantlinger's anthology, Chromophobia.
Natania Barron is an award-winning author whose work explores monsters and mythology. Her first novel, Pilgrim of the Sky, was recently re-released through Falstaff Books.
So those are just a few of the amazing writers and books to add to your TBR pile. There are of course many more Bi+ horror authors working today, so please keep supporting the LGBTQ+ creators in the genre. Especially in the terrifying political climate we're dealing with here in America, the only way to combat prejudice is through support, love, and acceptance. And after all, Pride Month truly lasts all yearlong!
Happy reading!