Welcome to this week's author interview! Today, I'm thrilled to spotlight the amazing Lori Titus. I first met Lori when she published one of my flash fiction pieces earlier this year, and ever since, I've enjoyed keeping up with her work as both an author and editor.
Recently, Lori and I discussed how to make time for writing and where she sees her already booming career headed in the coming years.
An icebreaker to start: when did you first decide to become a writer, and who are some of your favorite authors?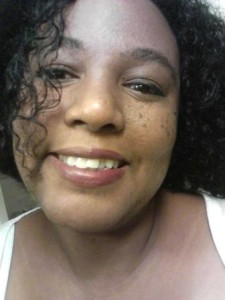 I wanted to be a writer pretty early on. I started writing stories when I was nine. In college, I majored in Journalism. My professor had a talk with me about the fact that I wasn't really enjoying writing non-fiction work. She told me that she saw my work as being highly creative, and that really I should put my energies towards that. I changed my major to something I thought was more marketable. My idea was that I needed a skill to pay the bills, and I wasn't expecting I could do that by writing fiction. In the meantime, I continued to write, but I didn't pursue publication.
My favorites are King and Koontz, Tananarive Due, Octavia Butler, and of course, Poe! Right now I am looking for new favorites. I am reading a book by Alaya Dawn Johnson, and a paranormal thriller by T.P Miller. I just ordered the first novel in Sumiko Saulson's horror series, and I'm looking forward to it. I love the creativity amongst the indie authors that are coming up right now.
Over the past few years, you've been consistently writing and releasing short stories and novels. How do you maintain such a consistent level of productivity, and what advice do you have for writers who sometimes find it difficult to produce new fiction regularly?
For me, writing has been a passion that I decided I couldn't put on hold any longer. I'd say that I put aside writing for three years while I cared for two family members that were ill. Between being a caregiver, work and school, there was no energy left at the end of the day for me to write anything. I decided that if I wasn't going to publish, it was silly for me to continue writing for pleasure when there were more serious things that required my attention.
After a death in the family, I found myself with some time on hand. I got back into writing as a way to deal with things that I was going through, a sort of positive way to channel my energy. It was therapeutic for me. I think I had forgotten just how much I loved to write and what it had always meant to me. I found that the more I wrote, the more I was able to produce. I started out with short stories, and then novellas. I worked my way up to full length novels.
My suggestion to anyone that is having trouble producing work is to make a commitment to start small. Don't expect yourself to bang out the Great American novel on your first try. Set a goal for yourself. It might be as small as 500 words a week. Use some of your downtime to do this. It might mean getting up early or staying up late. In my case, a lot of work was written on my lunchbreak at work or late at night with the television on in the background. Once you smash one goal, slowly add more. Your ability to write is like singing or dancing. The more you practice, the more you can do. There's a sort of muscle memory that comes with building people and worlds within your imagination. If you don't exercise that muscle, your movements and your voice will both lack flow and strength.
On several of your novels, you've collaborated with other writers. How does the creative process differ when you're working so closely with fellow authors?
My first collaboration with another author was with my sister, Linda, so I believe that this experience taught me to keep an open mind when it came to working with other writers.
The process really varies hugely depending upon the writers that are involved. When I wrote with Linda, our story was a fantasy, and there were a lot of characters. We divided up which people and storylines we would write about. Linda focused her energies on writing about the kings and queens in our stories, and some of the social struggles the characters faced. I wrote about the younger set, the rebellious royals of the story, as well as most of the romantic storylines. This worked well for us. Linda was very interested in sociology and the connections between people, including wars and family disputes. I was more into magic and love. Two of my upstarts from that story would eventually find new life in the personalities of Marradith Ryder and Justin Granthem.
Angel Brown's novel Harmony's Prophecy was a bit different. I was the editor on that book, and we would have long talks with each other on Skype about how to re-word things or about what we might add as far as world building. We would literally type and rewrite together while online, reading parts back to each other to see how it sounded. At the end of the project, Angel told me that she felt my efforts deserved a co-writing credit.
The books that I wrote with Crystal Connor were different than any collaboration that I have heard of so far. Crystal suggested that we see what kind of story we could come up with. I sent her some writing prompts, and about a week later she emailed me the first chapter. The story was about the inhabitants of a small town stranded in their homes. Without heat, light, and the worst of winter yet to come, worse problems were on the horizon.
We started with the intention of writing one book, but as the novel progressed, Crystal told me that she wanted to divide up, essentially creating different versions of the story so that we could each have our own endings. We ended up as the co-authors of each other's novels, with divergent endings and different outcomes for many of the characters. We put the books out under the collective penname of Connor Titus.
In addition to your prolific work as a fiction writer, you're also the editor of Flashes in the Dark. What initially drew you to editing, and what is the most important thing you've learned about writing from your work as an editor?
I have had the pleasure of working with some kick ass editors: Loretta Sylvestre, Felicia Tiller, Olivia Weston and Tony Smith. A good editor can bring out the very best in a writer, stripping away the noise and junk that gets caught on the page and bringing out the clear, true voice the author was trying to get to in the first place.
Tony Smith had worked with me on Marradith. He founded Flashes in the Dark, but after a while, decided that he wasn't going to be able to balance work and other things with the amount of time that he wanted to devote to the website. I had worked as an editor for a couple of indie publishers before that but this was my first chance to have my own online publication. I took the proverbial baton and ran with it. I continue to edit novel length manuscripts for writers.
The main thing I have learned is to be mindful that the reader doesn't come with pre-conceived notions about anything in our storytelling universes. We have to balance showing with telling. Characters need to have real backstories. Their fears, ambitions, and dreams are something that the reader needs to know and understand. Grammar and spelling are important, but those are easy fixes. Focus on what makes the setting and characters feel real. Other things can all be tweaked and turned later.
Out of your published works, do you have a personal favorite?
Out of my published works, probably The Bell House. I like that it touches upon different eras, complicated relationships, adults with emotional baggage. The harmful results of family folklore, and the injurious result of hidden truths all come to bear in very real (and sometimes paranormal) ways. It's firmly rooted in the horrors of the Southern past while standing in the kind of dysfunction that most families are familiar with.
That said, I have two upcoming books that are poised to take the spot as my new favorite. One is the second installment of The Marradith Ryder Series. The other is a story which takes place in Chrysallis, South Carolina, which is the setting for The Bell House. The novel revolves around a group of religious zealots and their quest for control.
Where would you like to see your writing career in five years?
I hope to be able to write for a living, and just continue to build up what I have already started. Five years ago I would not have guessed how far I would have come by now.
Big thanks to Lori for being part of this week's interview series! You can find her online at Facebook and Twitter, and be sure to keep up with her releases on her Amazon Author Page.
Happy reading!