December is winding down, and in my little nook of the world, 'tis the season for gift giving and festive revelry! And if you're like me, you might not have done all your shopping for those friends and family you adore so much. Fear not! I have the perfect list for you! And even if you're personally not celebrating any holidays this December, a new book is a reason to rejoice any day of the year! So check out these ten great titles, and consider giving the gift of literature this December. After all, there's nothing better!
For the fantasy devotee:
The Lilies of Dawn by Vanessa Fogg
This gorgeous novelette from rising star Vanessa Fogg is a poignant tale of love, lilies, and family. And that beautiful cover by artist Likhain only makes this unforgettable book even more perfect. Vanessa is rapidly proving herself to be one of the strongest new voices in speculative fiction, so check out this book today and keep an eye out for her forthcoming works. If you love truly original fantasy as much as I do, then you will not be disappointed.
For the nostalgic mystery lover:
Nancy Drew Anthology: Writing & Art Featuring Everybody's Favorite Female Sleuth by Various Authors
This Nancy Drew anthology is a perfect throwback to the fun mystery stories of yore. Nearly 100 contributors from around the world united to make this book possible, and one of those writers includes the incredible Geosi Gyasi, an awesome author and interviewer who I previously featured on this blog. Suffice it to say, this sweet and loving tribute anthology to one of literature's coolest sleuths is most certainly a book you don't want to miss.
For the fan of creepy anthologies:
Killing It Softly by Various Authors
Women in Horror Month is just around the corner, so why not get a head start with this anthology featuring a litany of talented female authors? This beautifully creepy tome includes tales from Elaine Cunningham, Jess Landry, Rose Blackthorn, Nancy Holder, and others, and is sure to make your holidays a little bit scarier. And who wouldn't want that?
For that pal of yours who adores all things bizarre:
Hate from the Sky by Sean M. Thompson
Eraserhead Press is the gold standard for fabulously strange fiction, and its New Bizarro Author Series gives you a taste of all the best up-and-comers in the industry. Case in point: Sean M. Thompson's newest work about a man who is battling the very sky above him. This is most definitely a book to read and an author to watch.
For that special someone who likes nightmares with their eggnog: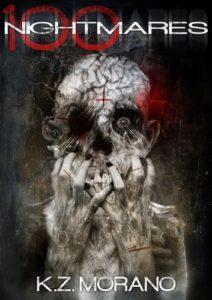 100 Nightmares by K.Z. Morano
This acclaimed horror book from author K.Z. Morano is a breathtakingly unique creation. Included are 100 stories, each told in 100-word drabbles, and these frightful tales are inspired by ghosts, fairy tales, and the creatures of Japanese folklore. If all that wasn't enough to draw you in, there are also fifty haunting illustrations to accompany these bite-sized morsels of terror. A wonderful horror collection penned by a truly fantastic author.
For the romance fan: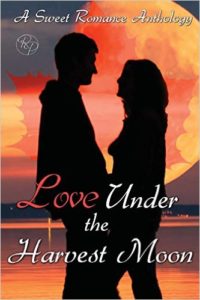 Love Under the Harvest Moon by Various Authors
Not everything on this list is creepy and crawly. Love Under the Harvest Moon is a charming anthology for the romantic at heart. In addition to a number of other great authors, the table of contents includes a story by the awesome Nemma Wollenfang who appeared recently on this blog. A great gift for anyone who needs a little more love in their life (and really, who doesn't?).
For the on-the-go reader: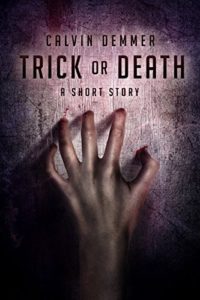 Any of the awesome Kindle short stories by Calvin Demmer
In our insanely busy world, sometimes there isn't nearly enough time to chill with a good book. But that doesn't mean awesome literature should fall to the wayside. For that busy book lover on your list, consider the gift of a perfectly terrifying short story from rising star Calvin Demmer. For less than a dollar (seriously!), you can delve into worlds of hungry ghosts, disturbing trick or treat festivities, and other holidays gone horrifically awry. An ideal gift for any busy horror lover.
For the YA Fan in your life: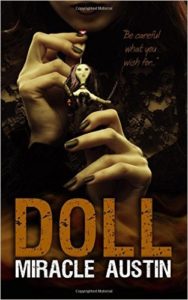 Doll by Miracle Austin
First off, Miracle Austin is awesome. She is a fantastically imaginative writer and a fantastically wonderful person. In her first standalone novel, Miracle puts her incredible imagination to use as she crafts a tale of high school revenge that at once feels familiar and completely original. With the perfect amount of scares and the proverbial high school angst, you won't find a cooler young adult horror novel this season.
For that person who can't get enough ghost stories:
Shadows at the Door by Various Authors
There's something about the wintry holidays and ghost stories that just go together too perfectly, like devilish peanut butter and jelly. And if ghosts stories are what someone on your shopping list loves, then look no further than Shadows at the Door. With beautifully unnerving illustrations and a roster of talented artists, this is one gorgeously fearsome anthology sure to make anyone's winter a little bit more shiver-inducing.
For that flash-fiction-loving fiend on your list:
Dark Flash by Maria Haskins
I'm personally a huge fan of flash fiction, and I truly believe that there aren't nearly enough outlets for it. Fortunately, if you or someone on your Xmas list agrees with me, then author Maria Haskins has got you covered. This super cool new book includes eight short tales that run the gamut from dark fantasy and horror to science fiction. And honestly, where else are you going to find a single work that manages to blend cats, demons, and unicorns? A great gift for lovers of flash fiction, the bizarre, and well-written prose.
Those are my top ten picks for awesome fiction this year! And if you still can't get enough cool literature, you could always give a gift subscription to a superb magazine! A few of my favorite publications include LampLight, Nightmare, and Shimmer!
Happy reading, and happy holidays!