The Rust Maidens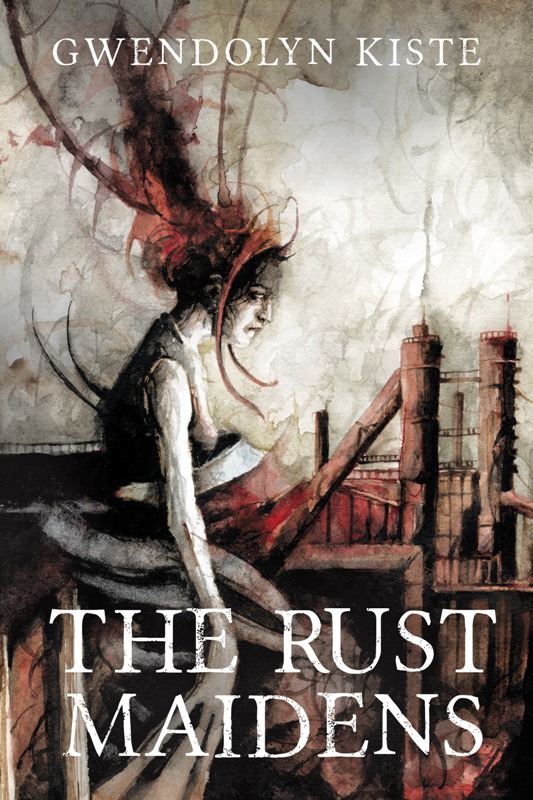 Something's happening to the girls on Denton Street.
It's the summer of 1980 in Cleveland, Ohio, and Phoebe Shaw and her best friend Jacqueline have just graduated high school, only to confront an ugly, uncertain future. Across the city, abandoned factories populate the skyline; meanwhile at the shore, one strong spark, and the Cuyahoga River might catch fire. But none of that compares to what's happening in their own west side neighborhood. The girls Phoebe and Jacqueline have grown up with are changing. It starts with footprints of dark water on the sidewalk. Then, one by one, the girls' bodies wither away, their fingernails turning to broken glass, and their bones exposed like corroded metal beneath their flesh.
As rumors spread about the grotesque transformations, soon everyone from nosy tourists to clinic doctors and government men start arriving on Denton Street, eager to catch sight of "the Rust Maidens" in metamorphosis. But even with all the onlookers, nobody can explain what's happening or why--except perhaps the Rust Maidens themselves. Whispering in secret, they know more than they're telling, and Phoebe realizes her former friends are quietly preparing for something that will tear their neighborhood apart.
Alternating between past and present, Phoebe struggles to unravel the mystery of the Rust Maidens--and her own unwitting role in the transformations--before she loses everything she's held dear: her home, her best friend, and even perhaps her own body.
"Kiste makes her novel debut with this dramatic and absorbing story... This is a tale of friendship, monsters, and growing up, a lyrical and character centered story filled with danger and horrible consequences" -- Booklist

"A fantastic debut novel." -- Nick Cato of The Horror Fiction Review

"This is a coming of age story like no other... a book you can quite happily read over and over again." -- S.J. Budd of Come and Behold My Dark World

"... a startlingly original first novel from an author with a steady and powerful voice. The risks it takes in developing its themes are fresh and original and pay off handsomely." -- Morgan Crooks, author and reviewer at Ancient Logic
Featured as part of Library Journal's Fear Not cover story! For reviews, check out Booklist, The Horror Fiction Review, Shelf Stalker, RA for All, Ancient Logic, and Come and Behold My Dark World!
You can also add The Rust Maidens to your bookshelf at Goodreads!