Welcome to this week's edition of my author interview series! Today I'd like to present Caitlin Marceau. Caitlin is a horror fiction writer from Montreal. Her work has appeared in Saturday Night Reader, Morpheus Tales, and Sanitarium Magazine among other outlets. This fall, she will work with co-producer Dan Foytik on the horror podcast, The Lift.
Recently, Caitlin spoke with me about how her childhood fears and her devotion to feminism play into the creation of her macabre fiction.
When did you first decide to become a writer, and who are some of your favorite authors?
I knew I wanted to be a writer since I was a little girl. My grandpa used to tell me "made-to-order" stories—which is when I'd tell him how many goblins, witches, castles, etc. I wanted in a story, and he'd come up with a tale that fit the specifications — and that really got me into storytelling. My parents also stressed the importance of literacy from a young age with my brother and me, and they pushed us to get the most out of our education. I really think it made all the difference for me.
As for my favourite authors, I was a huge J. K. Rowling and Tamora Pierce fan when I was growing up. As I grew up I also fell in love with Bentley Little and Stephen King's works, and I adore everything by Kelley Armstrong. It's great to see a successful Canadian author who writes strong female leads in horror. She's definitely an inspiration.
Your writing often touches upon or delves headfirst into the horror genre. What initially drew you to horror, and for how long have you been a fan?
I used to hate everything to do with horror. I scared really easily as a kid and avoided anything that was even remotely freaky. Like, I saw The Ring and FeardotCom when I was younger and had nightmares for months (to this day I still refuse to rewatch them). I was really prone to sleepwalking and sleep terrors, so I avoided horror with my life.
But as I got older I developed this "if you can't beat them, join them" mentality. I ended up delving headfirst into horror films, books, you name it, and I became totally obsessed. I started experimenting with special effects makeup, I'd have Romero marathons, and my writing drastically shifted from fantasy to the macabre come high school.
Recently, you've presented your talk "Bikinis, Brains, and Boogeymen: How To Write Realistic Women In Horror" at several conventions. What inspired you to get involved at this level, and what research did you do to prepare yourself for a presentation on such an important and varied topic?
I think I started giving workshops and panels because I felt conflicted over my interests. My mom's a feminist, my friends are feminists, and I'm a feminist. But there's this idea that you can't be a feminist and someone who works within the confines of the horror genre. Misogyny is so intertwined with classic horror, and even some modern horror, that the idea of feminism in the genre can seem ridiculous.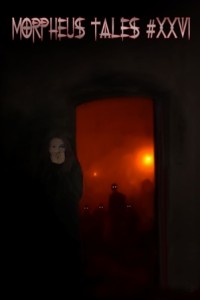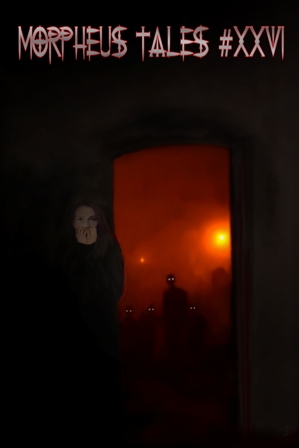 After I was published a few times through Sanitarium Magazine I decided to create a workshop that would help people write stronger, more realistic, female characters in horror while breaking down some of the stereotypes. I wanted to show people that you can create amazing women in the genre while still leaving them their agency and brain. I hoped that by deconstructing some of these tropes people would take a more humanistic and feminist approach to writing women in horror, as opposed to the archaic gendered one.
The workshop premiered at the 2014 Montreal Comiccon and was also featured in this year's Ottawa Comiccon. It had a really great reception and inspired me to come out with another workshop, "Witches, Werewolves, and Wraiths: A Writer's Guide to Monster Making," which I had the chance to present at this year's Montreal Comiccon.
As for the research and preparation, it can be a bit overwhelming. I've watched a lot of horror films growing up, have gone through tomes of horror literature, and I think that's all helped in terms of research, but there's also a lot of academic research that's involved with it. Lots of feminist theory, theory on how to craft compelling fiction, not to mention I do a lot of independent critiquing and analyzing of the materials. So I try and get as much info from as many perspectives as I can before I come up with my own approach to things.
Name the horror trope you think is most overused.
The half-naked woman running through the woods from the slow, lumbering, monster… only for the creature to somehow get ahead and kill her. So frustrating.
What projects are you currently working on?
I have a few short horror pieces that I'm working on, as well as my first novel (which I could not be more excited about). I also have a play in the works and I'm going to be collaborating with Dan Foytik, of The 9th Story and The Wicked Library, on a project in the near future.

Out of your published pieces so far, do you have a personal favorite?

Up until June of this year it was my short story entitled "Hunger," which is about men in the Canadian north during a whiteout (who are simultaneously being hunted by a wendigo). But The Wicked Library actually turned my short story, "Stuck," into the third episode of their sixth season, and it's fast become my favourite. The artwork, which was done by Jon Towers, paired with Dan Foytik's incredible voice acting has definitely made it a standout piece for me.
Thanks to Caitlin Marceau for being part of this week's author spotlight. Be sure to check out her website, and find her on Facebook and Twitter.
Happy reading!